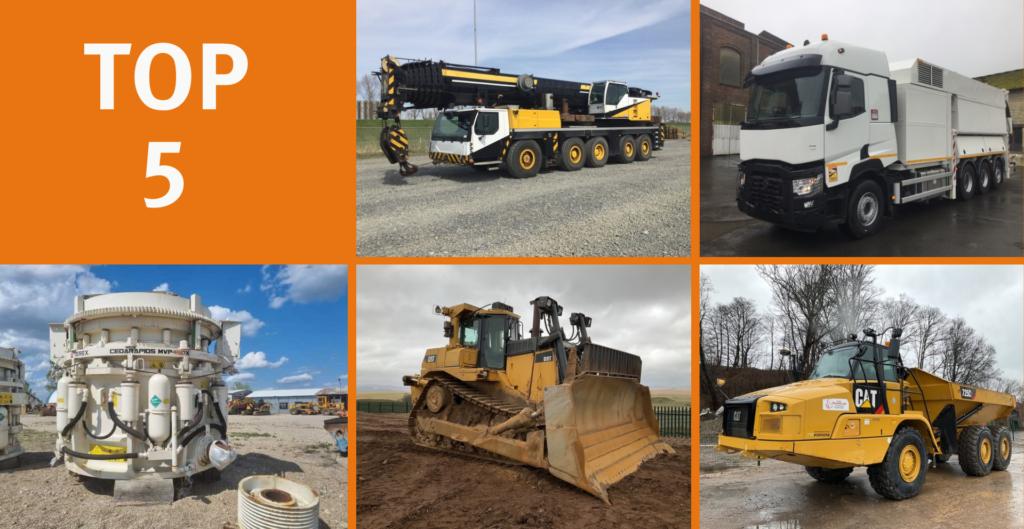 TOP 5 hottest items recently sold on Marketplace-E
Our 24/7 online Marketplace-E has seen hundreds of equipment transactions in the first half of 2022. Let's take a look at the Top 5 most expensive & unique items sold in Europe from this online marketplace.
Read more

Top 3 most expensive cranes sold on Marketplace-E
For crane rental companies, dealers, and other crane users, it can be daunting task to sell a high value, specialized mobile crane. Ritchie Bros.' Marketplace-E is here to help. Sellers control the price and access a global audience, all on a convenient, easy-to-use online platform.
Read more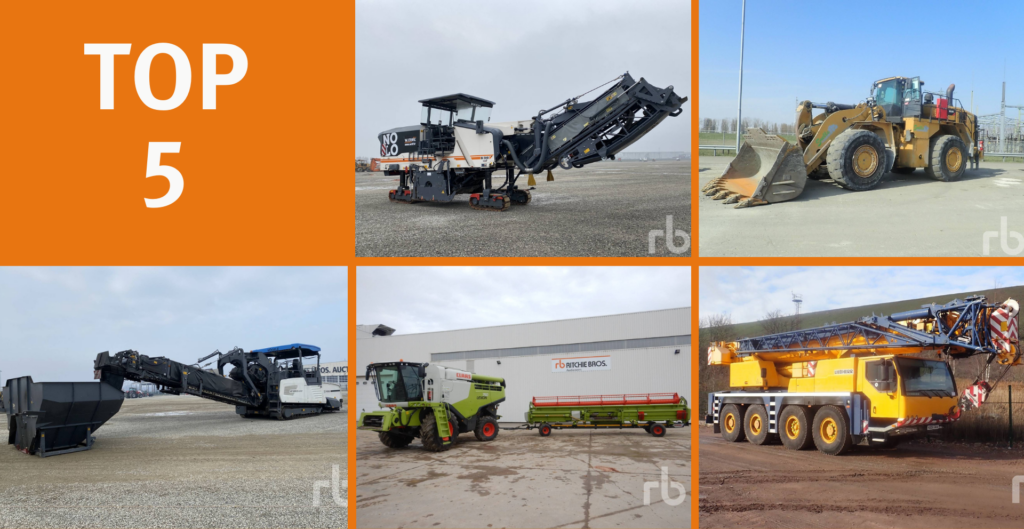 Top 5 Most Expensive Machines ǀ Winter 2022
The first three months of 2022 saw great quality machines and lots of action at our European auctions. Let's take a look at the Top 5 biggest and most expensive machines purchased by our customers from across Europe.
Read more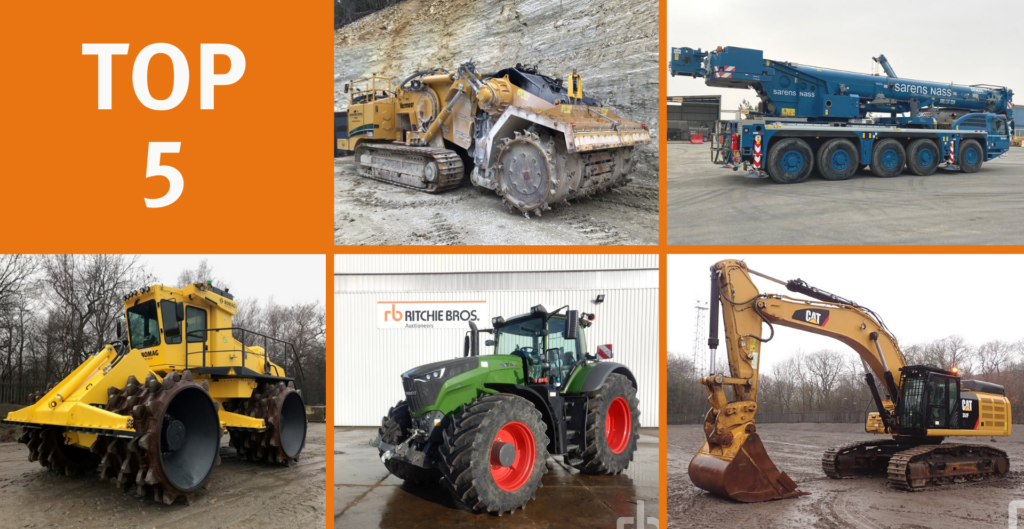 The 5 Most Expensive Equipment Items Sold in Europe in 2021
Hundreds of thousands of equipment items, trucks, tractors, and more were sold around the world at Ritchie Bros. auctions and online marketplace in 2021. Take a look at the Top 5 most expensive machines sold in Europe in our latest countdown.
Read more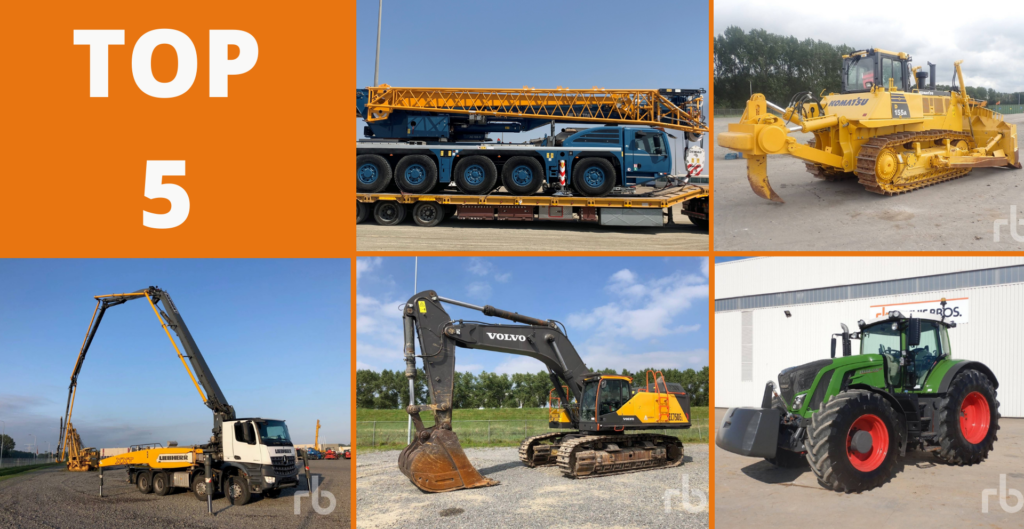 Top 5 equipment sales Europe | Fall 2021
The weather might be cooling down, but our auctions are heating up! Check out the Top 5 equipment sales from our September and October online auctions – including cranes, tractors, excavators, and more.
Read more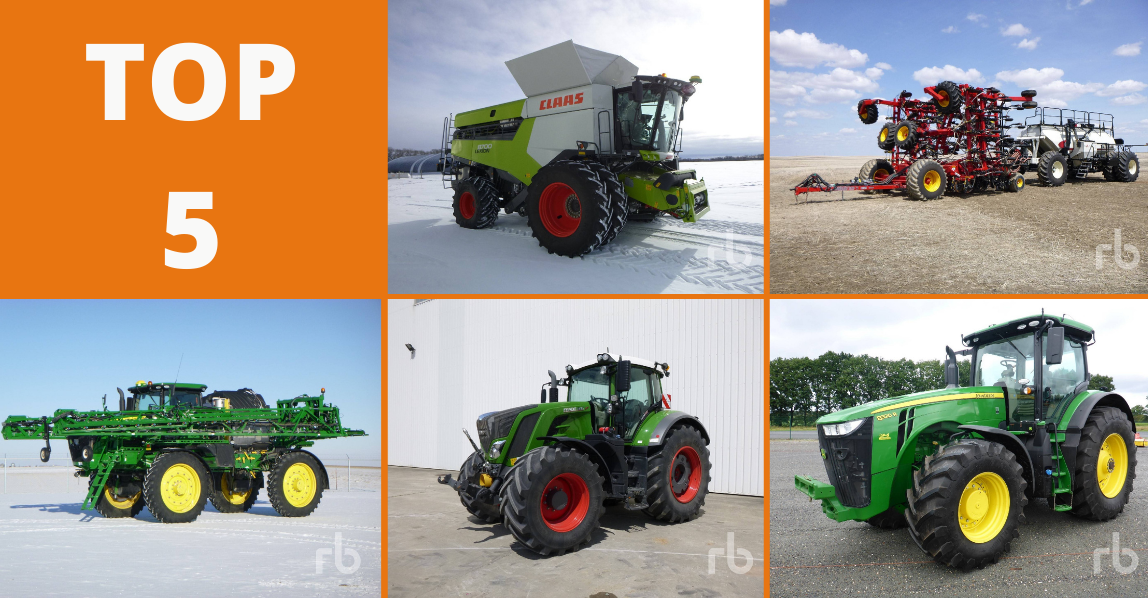 Top 5 Biggest Agricultural Machines Sold at Ritchie Bros. Over the Last 12 Months
Here at Ritchie Bros., there's no shortage of folks who absolutely love the awesome machines working on farms across the globe. So whether you're a farming equipment connoisseur or an all-around machinery enthusiast, this countdown of the Top 5 Agricultural Machines sold over the past year has something for everyone to admire!
Read more