Revolutionizing heavy equipment sales with Marketplace-E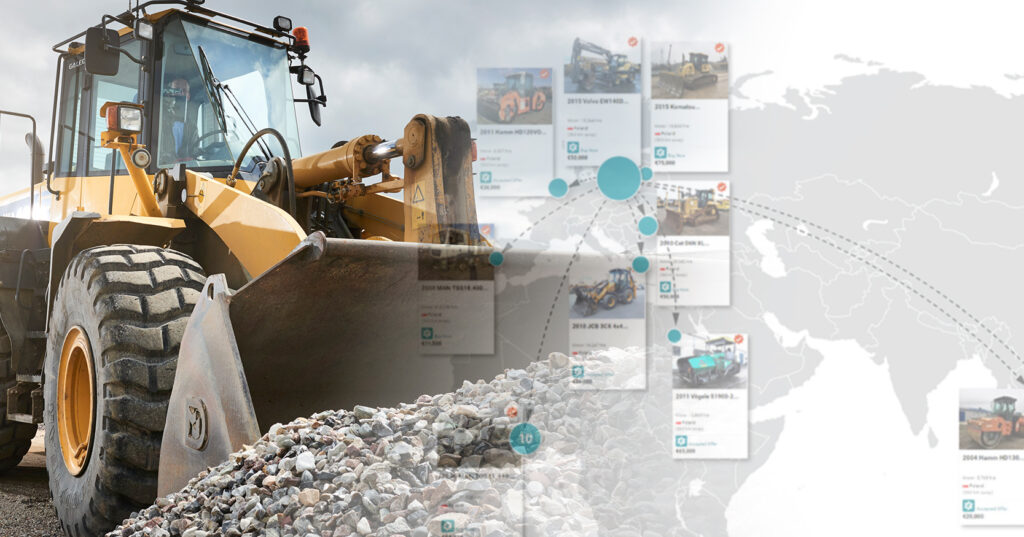 You just wrapped up another successful construction project and you're thinking about putting some of the equipment back on the market. You'd like to be in control of the selling process, but you're too busy. At Ritchie Bros. we work with all sorts of businesses to make selling equipment easier – and not just with our auctions. Many businesses are discovering our online reserved marketplace Marketplace-E. Read about two of our Polish customers who successfully sold equipment to buyers worldwide with Ritchie Bros.' Marketplace-E.
The crusher that sold from Poland to Mexico
They may not be the most common equipment types but used cone crushers can hold much value on the market. Privately selling such a niche machine in your own local market can be challenging and take a long time. And so is trying to find buyers abroad and working yourself through language barriers when inquiries start filling your email inbox.
One of our Polish customers, a successful aggregate mining company in the Gdansk region, recently faced a specific equipment disposition challenge. The company has built a solid reputation around delivering the best quality of work and sets equally high standards for the maintenance of their equipment.
Among a fleet of around 100 machines and trucks, the company also owned a beautiful Powerscreen 1150 Maxtrac cone crusher. When the time came to sell, the owner first listed the cone crusher on several local equipment listing websites, hoping for a high offer and a fast deal. Buyer interest from abroad was intentionally avoided as the owner, understandably, didn't want to get entangled with a buyer that didn't speak his language and whom he didn't know from the business (let alone negotiating, handling the logistics and paperwork). But unfortunately, five months later, the crusher was still not sold.
In an international transaction situation, both the buyer and the seller need to experience a sense of security in the process. They want to be sure they're not getting tricked, that the transaction actually happens, that payments are safe, and that proceeds are received.

Miroslaw Dec, Territory Manager Poland
Around this time, a Ritchie Bros. representative contacted the owner, listened, and recommended Marketplace-E. With Marketplace-E, sellers can not only set a reserve price and get professional, international advertising power behind the sale of their equipment. They also get a team of specialists on the case that speak a dozen languages, personally approach buyers and negotiate a satisfying deal.
After being listed on Marketplace-E, the cone crusher sold for EUR 275,000 to a buyer from Mexico within three weeks.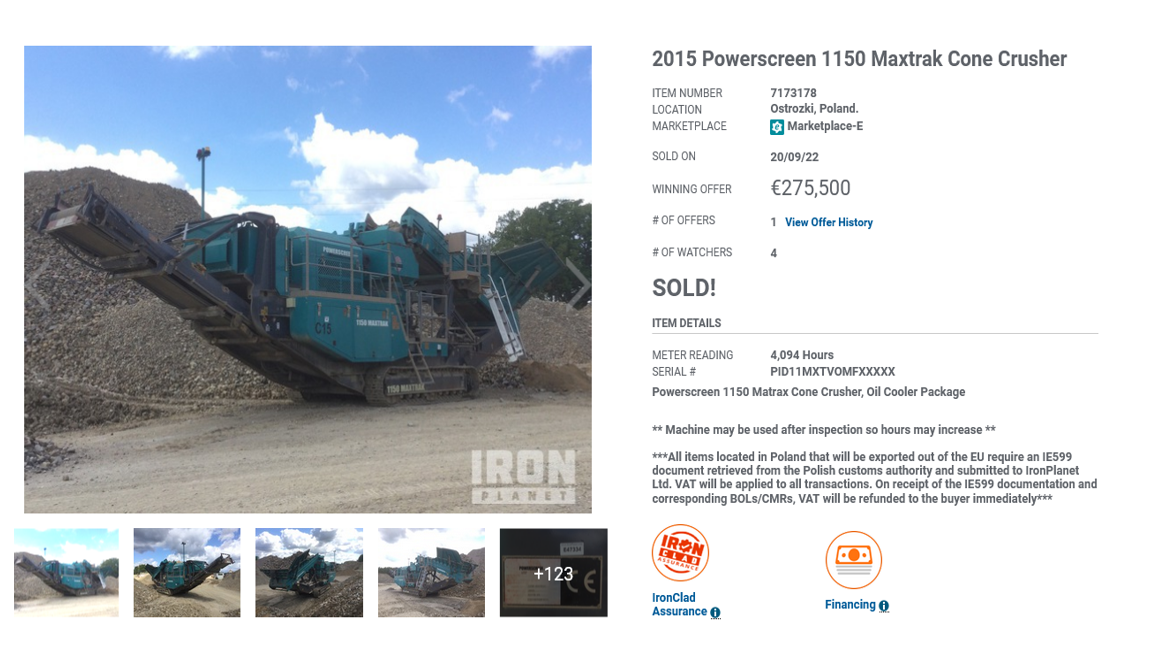 The dump trucks that sold from Poland to Ghana
The protagonist of our next case is a Polish construction company, part of a reputable international group with massive infrastructure projects, particularly in Central Europe. Ranked as one of the world's largest construction firms, it specializes in road building.
In the construction industry, there is a constant need to replace and renew machinery. For years, the Polish company had an established equipment disposition flow that allowed them to keep their equipment in their own yards, eliminating the need for complicated logistics.
However, things took a turn in the spring of 2020 when COVID-19 restrictions disrupted their selling routine. The Polish company found itself with 34 heavy machines they needed to sell, including dump trucks, crawler dozers, double drum rollers, wheel excavators, asphalt pavers, tower cranes, and more. The company had to find a new solution to sell its equipment, and it turned to Ritchie Bros. and Marketplace-E.
By leveraging Ritchie Bros.' global network and the Marketplace-E platform, the company exposed its equipment to a much wider audience of legitimate buyers. Within two months, all 34 items were sold. Ritchie Bros.' Marketing program and Marketplace-E professionals drove the price performance 5 to 10% above expectations.
The minimal effort required by the customer to sell their items and the global reach that Marketplace-E enabled. Many items were sold to buyers in Nigeria, Ghana, Egypt, Greece, Thailand, and Vietnam.

Max Bojsza, Regional Sales Manager Poland
Today, the Polish construction company continues to work with Ritchie Bros. as their preferred partner for selling equipment they no longer need. Over 60 items have been sold through Marketplace-E to date.
In the face of equipment challenges, these Polish companies formed a new, successful partnership with Ritchie Bros. and Marketplace-E. The stories showcase the importance of adaptability and demonstrate how a global network can revolutionize local business operations.
Find out how Ritchie Bros.' Marketplace-E can help your company sell equipment. Contact our team today to discuss an equipment sales plan that fits your needs.