Key considerations for rental fleet adjustments in Europe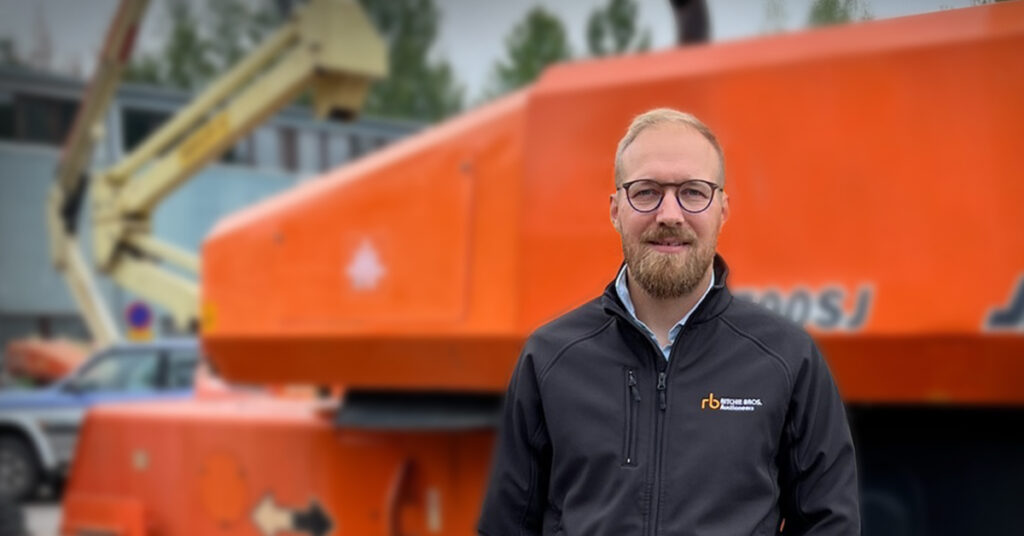 Despite high rental utilization, rental fleet managers at equipment rental companies in Europe face unique challenges linked to supply chain disruptions, aging fleets, and rising maintenance costs. In 2023 and 2024, reducing or replacing aged machines in a highly competitive market could pose new hurdles. What are the key factors to consider, to adjust their fleets accordingly? To dive into the topic, we consulted Antti Suoniemi, Strategic Accounts Manager, Rental, at Ritchie Bros. This is what he told us:
1. Limited supply and high pricing
Rental remains a safe option amidst uncertainty, especially considering the high pricing of new equipment, which has recently reached record levels. However, Antti notes, the supply of used equipment is gradually increasing in Europe, offering a cost-effective alternative.
"The limited supply of new equipment has been reflected in the limited supply of used equipment in the past few years. But our data now indicate that the used equipment supply is picking up again in Europe, and we expect to see a gradual increase in 2023 and 2024".
2. Mitigating competition
In an increasingly interconnected market, globalization plays a pivotal role in fleet adjustments. Different regions in Europe may experience varying market conditions, making it challenging to sell used equipment locally. This is why leveraging a global buying network can be beneficial. Regardless of local demand trends, a broader market reach enables you to tap into global demand for your equipment.
"Imagine that you own a small rental company in Spain. Considering the current market in Spain, it may be hard for you to sell your used equipment locally and need to sell to the Netherlands, where the market conditions might differ. And this is how companies like Ritchie Bros. enter the game with a remarkable advantage: the wide global buying network. Even if you're a small rental company operating in a particular area, you get a global demand for your unit."
3. Leverage data analytics
Utilizing data analytics is crucial for effective decision-making throughout the equipment lifecycle. Data can help rental companies –big, mid-sized or small– to streamline operations, prevent downtime, and support fleet disposition decisions, he explains.
"Let's take the example of Ritchie Bros. With platforms such as Marketplace-E and Mascus, it provides valuable insights into purchase history, market trends, and supply-demand dynamics of used equipment. These resources can support effective fleet management, especially in uncertain market conditions."
Market intelligence services like Rouse allow rental companies to benchmark their performance against the industry. Another successful example includes the parts procurement service SmartEquip, which connects companies with their suppliers and their ERP systems on a single platform. Finally, the Inventory Management System (IMS) enables rental companies to make informed decisions about asset sales and manage their entire fleet, Antti continues.
4. Outsourcing disposition
Selling used equipment involves various concerns, including buyer reliability, transportation logistics, and paperwork. Partnering with reputable companies mitigates these worries, Antti points out.
"A rental company wants to concentrate on its main business area and not worry about these issues. So, the ease, transparency, and security of selling through a global company is essential to them."
Conclusion
Amid the constantly transitioning market dynamics, European rental fleet managers' primary focus will be finding the right solutions and insights to adjust their fleets accordingly.
"As competition persists, leveraging global buying networks will remain crucial to tap into diverse market opportunities. Data analytics will continue to play a pivotal role, enabling informed decision-making and streamlined operations, while outsourcing disposition to reputable companies will offer convenience and peace of mind. Embracing these will be key in navigating challenges and staying competitive in the evolving rental landscape," Antti concludes.