Rouse rental insights moving forward in Europe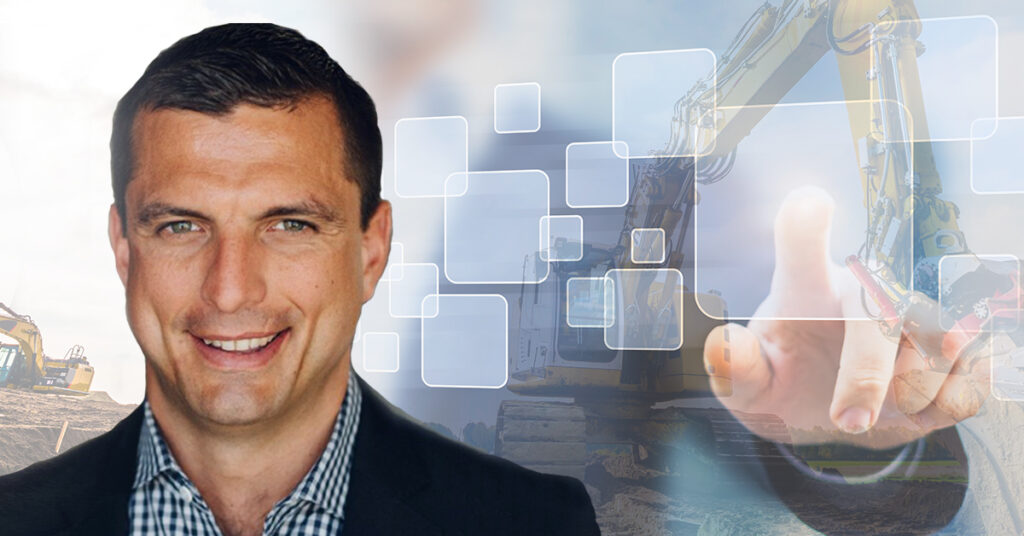 Rouse, the market intelligence and benchmarking solution for rental and used equipment, launched in the UK beginning of the year and continues to add more European countries to its coverage. We asked Phil Mause, Senior Vice President of Rouse Services, to talk us through Rouse's operation in Europe.
Hi Phil, for those new to Rouse, tell us, how are rental companies working with you?
"We enable rental companies and dealers to benchmark their performance in rental and used equipment businesses.  Rouse currently works with 350 companies across North America, the UK, the EU, Australia, and Japan. We are tethered to our clients' ERP systems and get direct and secure data feeds, giving us daily snapshots of their fleet and all of their rental and sale invoices. We track about USD 75 billion worth of equipment on an OEC (Original Equipment Cost) basis in addition to $31 billion in annual rental transaction volume and $22 billion in private party equipment sale transactions. The data is aggregated, de-identified, and presented back to our clients along with comparisons of their performance to their peers on rental rates, utilization, and equipment resale values. They have access to mobile apps and dashboards that allow them to accurately track their fleet performance and compare it against the rest of the industry. It's incredibly powerful."
As the equipment industry wades further into a digitized future, how does Rouse think about protecting its clients' data? 
"Great question. There are two key elements when we think about data security. Protecting our client's data is our most important mission. We have best-in-class enterprise security and continue to make significant investments to maintain our position. Secondly, we aggregate and de-identify the data we receive before reporting it back to our clients. Rouse users cannot see the data of individual competitors in their market. They can accurately benchmark their own performance data against that of the market they operate in. Using this data, our clients can take action on a strategic, tactical, and operational level to drive more revenue and improve their businesses."
What are the key trends affecting equipment rental this year?
"Supply chain issues seem to be improving. Everyone has easier access to new equipment compared to a few years ago, although pricing for new machines remains significantly higher. For example, a typical rental company that plans to replace a 7 or 8-year-old piece of equipment will now have to pay 30-40% more than the piece they are replacing, depending on the product. This year, rental companies are starting to dispose of more of the aging fleet they had in operation during the Covid pandemic. Meanwhile, the used equipment market at large has remained relatively strong, with the first signs of normalization showing only until very recently. So, as rental companies are taking more deliveries of new machines, they will have the opportunity to dispose of those assets and take advantage of this buyer market."
What is the market sentiment for the equipment rental sector this year?
"As always, there are a lot of regional nuances that impact sentiments. In North America, rental companies are quite confident thanks to government spending, which is expected to drive demand over the next 3-7 years. However, in Europe, there is generally less government support in 2023 which impacts rental. For instance, many companies were fleeted up to support the HS2 rail project in the UK, which is now being delayed. So, these companies are considering what to do with their bought assets. Situations like these can lead to more uncertainty for the local rental markets this year."
What advice would you give to equipment rental owners in 2023?
"This year, the focus should be on the rental supply-demand picture. Equipment is aging while used equipment pricing remains high. Rental companies want to ensure they have the fleet to meet the demand but also be able to take advantage of a still strong used equipment pricing environment to dispose of the older fleet they kept in the past few years. In some places, we are already starting to see demand for used equipment decrease. So, a question that rental companies can ask themselves in the coming months is, "how much fleet do I want to sell?".
Did you know?

The Rental Equipment Register magazine recently published its top 100 equipment rental companies for 2022, 73 of which are Rouse customers.

Learn more about Rouse here.