Smart fleet management software isn't just for the big rental companies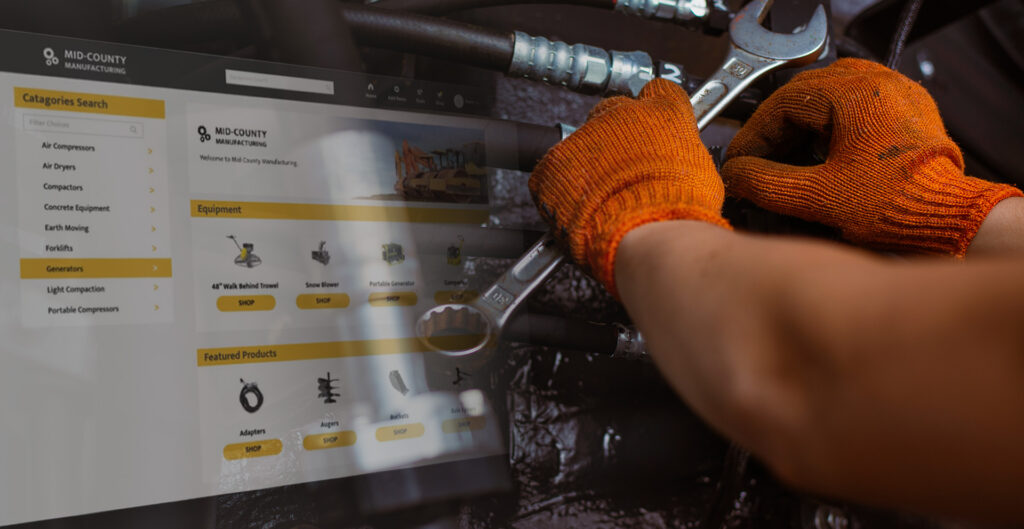 Unprecedented fleet utilization rates, extreme lead times on equipment replacements and parts procurement complexities. Many businesses in the European rental sector are experiencing pressure on uptime and their ROI. It's no surprise that the rental industry is embracing digitalization. According to Alex Schuessler, founder and president of international group SmartEquip, larger rental companies "have become far more metrics-driven and evolved their organization around that. Smaller rental companies now have access to the same technologies but the impact for them might even be more significant."
Even if you're an experienced equipment fleet manager, there's a possibility you're spending a lot of time searching online for OEM part numbers, sending emails back and forth to suppliers, matching prices, and correcting invoices of purchased parts afterwards with your accounts payable department.

For decades, Ritchie Bros. has helped businesses buy and sell equipment. Supporting fleet owners throughout the equipment lifecycle has long been a dream. That dream became a reality in 2021 when SmartEquip joined the RB family. Their pioneering technology connects equipment owners with manufacturers and dealers through an elegant, powerful platform that delivers streamlined access to support and parts with just a few clicks.
SmartEquip – Efficiencies and savings through technology
SmartEquip is an innovative company that evolved directly from the heavy equipment industry. They cultivated a deep understanding of how to support rental companies and other fleet owners throughout machine lifecycles. The main goals? Providing efficiencies for companies managing fleets and equipment manufacturers in parts procurement and product support to increase the uptime of machinery.
We came out of the equipment industry, specifically the rental industry, and we realized that while major progress had been made in purchasing and procurement systems, very little of that technology lent itself to managing the equipment lifecycle.

Alex Schuessler, Founder and President, SmartEquip
The best technology is now accessible to everyone
Physical warehouses for spare parts used to be a hallmark of larger contractors and equipment rental companies, as they could have hundreds of locations to which parts needed to be shipped. Bigger companies are moving away from physical warehouses and using platforms like SmartEquip as a "virtual" warehouse. Fleet owners or technicians can find the part they need in the SmartEquip database and the system will determine the closest supplier who can then rapidly ship the item to the customer's location. And if they need assistance on servicing the equipment the product support materials are also available.
In recent years, small to medium-sized companies have started to gain access to the same technologies that had previously only been available to larger companies.
The gains for smaller companies are perhaps even larger because they're now saving resources. Their service technicians are doing what they're best at – servicing the machines instead of doing a lot of administrative work.

Alex Schuessler, Founder and President, SmartEquip
Larger companies are able to save money by no longer having to maintain a network of physical warehouses. And smaller companies that didn't have that infrastructure in the first place can also benefit from this technology by treating their suppliers as their virtual warehouses.
European technology trends to watch
The past two decades have seen incredible new technologies coming onto the scene and this trend shows no signs of slowing down. Artificial intelligence, machine learning, and more are shaping up to be exciting developments for the industry. However, one of the key trends that's currently emerging is the drive to integrate and automate the solutions that are currently available for equipment lifecycle management.
Solutions such as telematics, service management software, workflow optimization platforms, and other products are becoming interconnected. Many machines will soon be self-regulating and capable of initiating parts procurement without the involvement of a technician. Productivity and operating time are increased, while at the same time, savings in time and money are being realized on a larger scale.
There are bound to be tremendous efficiency gains from this coordination over the next decade.

Alex Schuessler, Founder and President, SmartEquip
You don't have to be a large company or have a huge fleet to be able to take advantage of the SmartEquip platform. Anyone, regardless of how many machines you may have, can subscribe to the service and enjoy the benefits of being connected equipment manufacturers.