6 trends to watch in construction equipment market for 2024
Insights
October 31, 2023
|
6
minutes to read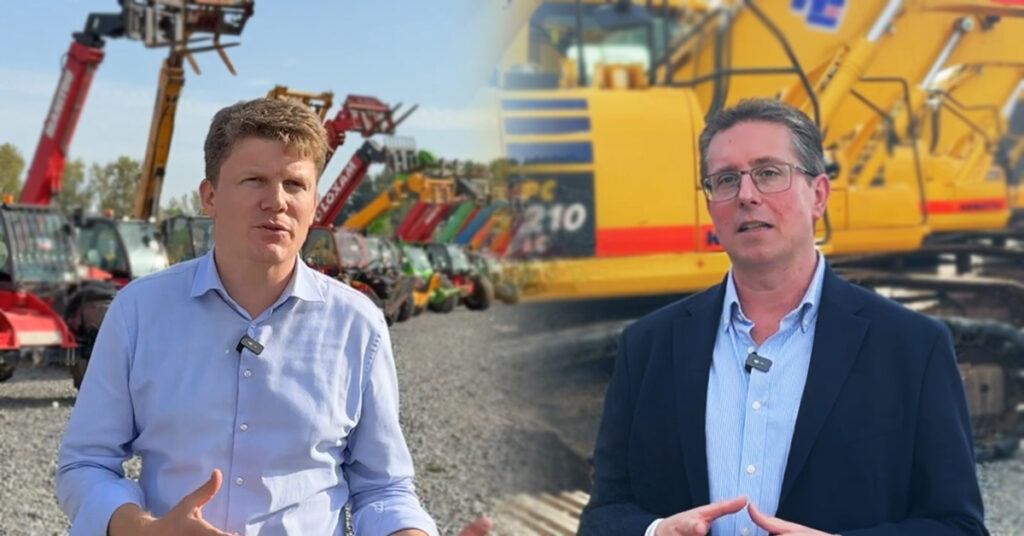 The global construction equipment market is expecting to see a slight downturn next year as demand for equipment is softening. However, this will probably be less severe for civil engineering equipment and more severe for building construction equipment, keeping total business volumes at relatively good levels in the coming year, experts agreed at Moerdijk Live Xperience in October.
This is a key takeaway from what Sebastian Popp, Economic Affairs Manager, CECE, and Chris Sleight, Managing Director, Off-Highway Research, shared with the audience during an interesting Insights Session that took place in Moerdijk, The Netherlands, on 10 October. Here is an overview of the main points from their presentations:
1. Residential building sector slowing down due to interest rates
Europe is probably not seeing a GDP contraction, but it is seeing a slight contraction in construction output this or the following year, explained Popp. This is mostly because of the building construction, particularly in the residential sector, which is seeing a direct correlation to the higher interest rates.
"The higher interest rates we are currently noticing in the construction sector are not historically high but still require the industry to adapt. We expect to see this clearly with a contraction of construction output in Europe both this year and next year before we hopefully notice a return to growth in 2025," he said.
Interest rates have gone up, affecting housebuilding activity, Sleight confirmed during his presentation. This has had an impact on the demand for compact equipment. So, in volume terms, the market is expected to come down.
"However, there is currently much infrastructure work in the pipeline from stimulus spending in construction. Therefore, the heavy equipment market is expected to remain at good levels, and certainly at better levels than the world of compact equipment."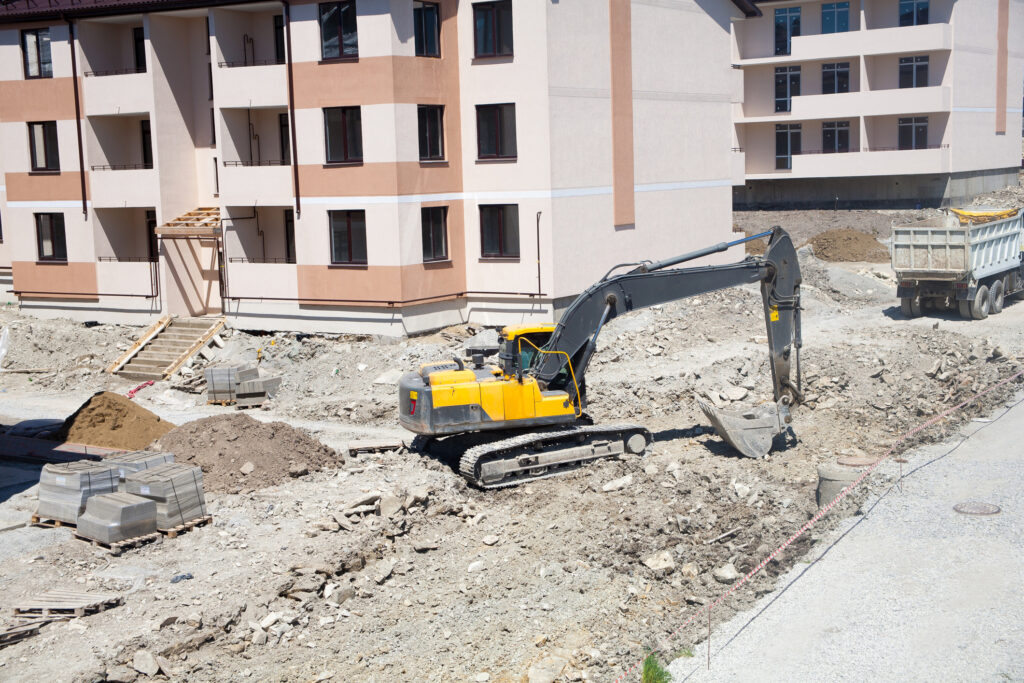 2. Building construction VS civil engineering
According to Popp, the current market sentiment is that everything related to building construction is in trouble, while everything related to civil engineering works a bit more stably, driven by incentives, he pointed out.
"Companies producing building construction machines (lifting equipment, concrete machinery and parts, etc.) saw a 40% decrease in new orders in the first 8 months of 2023. This number is too high even in a cyclical industry of ups and downs like ours. But when looking into earthmoving and road construction equipment, the decrease is 9-12%, which is normal considering where the market is standing right now," he explained.
In addition, European machinery preferences have slightly changed, Sleight noted, with mini excavators becoming more popular at the expense of more traditional machines, such as backhoe loaders.
"We are observing a growth trend in compact equipment in Europe, as compact machines are more suitable for small European cities. Excavators, wheeled loaders, and telehandlers make up 95% of the European demand at the moment," he said.
3. Rental, the biggest volume buyer
"Regarding who buys the equipment in Europe, if you look across Europe as a whole, rental is slightly bigger than the construction contractors. However, it is the rental companies that tend to buy the high-volume machines and compact equipment, while contractors are major buyers of heavy earthmoving equipment," Sleight told the audience during his presentation.
4. The Chinese market
The impact of the Chinese market in Europe is here to stay for the next year, Sleight underlined during his presentation. The stimulus spending in China in 2008-2009 in response to the global financial crisis touched almost 600 billion USD in two years. The government built the biggest high-speed rail network in the world almost overnight. However, this meant that the money was spent immediately, and, after two years, the market was crushed.
What we see now in the aftermath of COVID-19 is similar: A booming activity in the past two years which is now falling away, compounded by the problems of the real estate sector. Production in China has always been higher than domestic sales in the past 15 years, Sleight explained.
"With its equipment exports constantly growing since 2000, and with the collapse of the whole market, this year, for the first time, China will export more equipment than it sells domestically. It will also export more equipment than any other country in the world."
"The pressure that the Chinese OEMs are feeling at home will mean that they will be much more interested in overseas markets, mostly emerging countries, but also in Europe, where there is more stability and less price sensitivity. They are here to stay, and they have a big impetus in Europe," Sleight said.
5. Agriculture, a significant market
Although we are talking about construction equipment, Sleight noted, about 10-15% of the demand in Europe comes from agriculture, especially compact equipment such as small loaders, mini excavators, and telehandlers.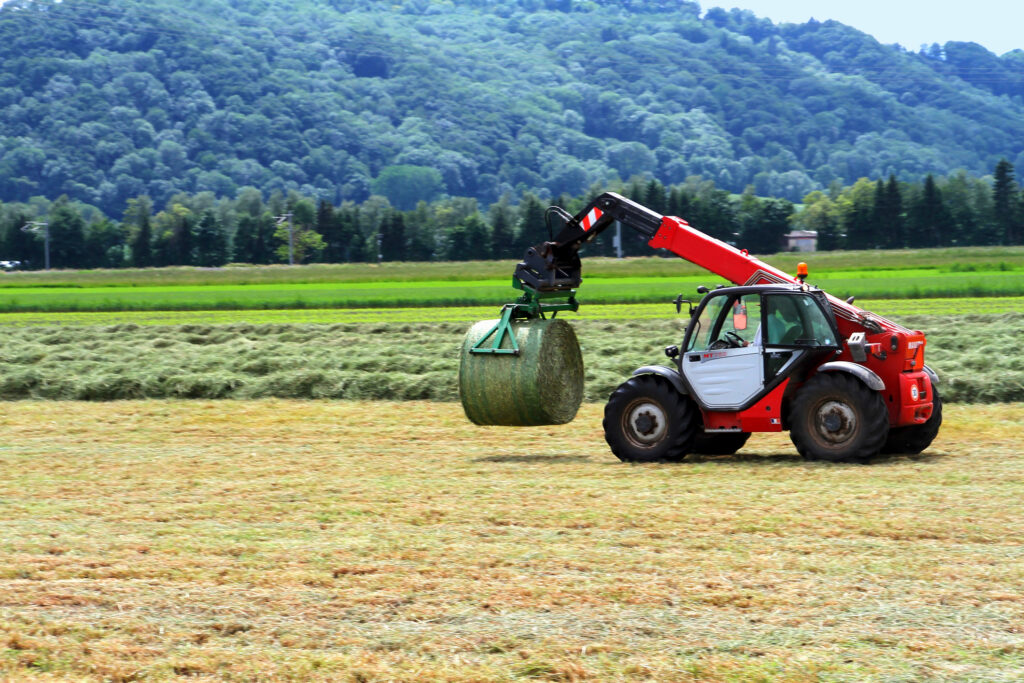 6. Big room for improvement in electrification
While everybody is talking about the electrification of heavy equipment, penetration levels of electric equipment into the market are still low, and this is a clear sign that we need incentives from policymakers to make it more attractive, Popp argued.
For example, Germany is the biggest construction equipment market in Europe, but the electric share of compact earthmoving machines sold in Germany last year was virtually non-existent, standing at 0.35%. This shows that even a market like Germany "does not work" as to electrifying equipment without any incentives, he said.
"It will certainly take time before we reach a substantial share of alternative machines, but it will come. And maybe even sooner than later. As Bill Gates said, we tend to overestimate the change that will happen in 2 years but underestimate the change that will happen in 10 years. And I think this is what will happen with electric machines."
In this dynamic market, the timing of selling can be everything. Interested to know more? Find out why you should sell your surplus equipment before 2023 ends.