Experts uncover equipment market trends at Moerdijk Live Xperience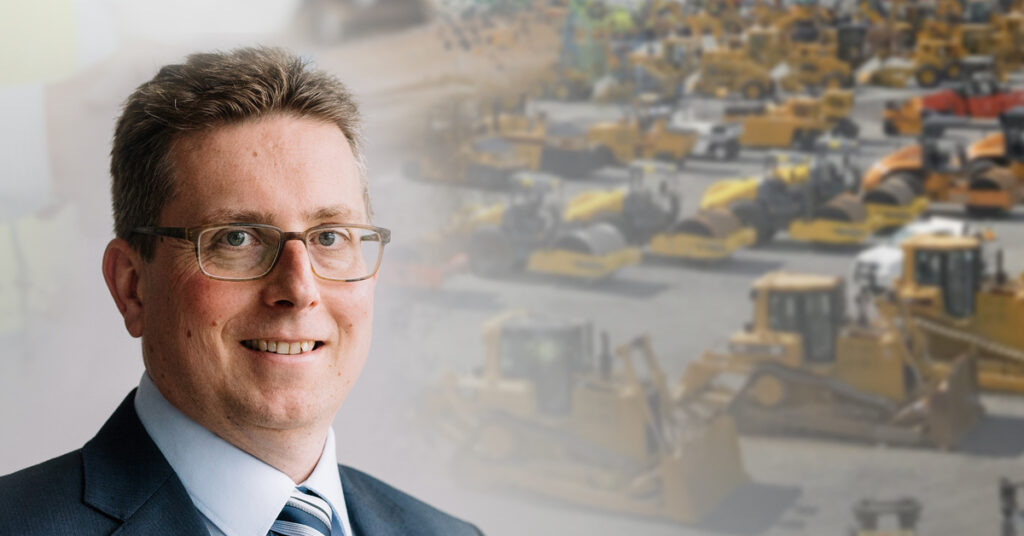 Moerdijk Live Xperience, one of the biggest equipment events of the year held by Ritchie Bros., is just around the corner. At the three-day auction event on 10-12 October, three industry experts will unpack the key market trends in 2023 and what we can expect for 2024. We had a chat with Chris Sleight, Managing Director at Off-highway Research, who is one of the expert speakers at the event.
Hi Chris. Where is the construction equipment market standing today?
"For the last 15 years since the global financial crisis, the Eurozone debt crisis, Brexit, and the Covid pandemic, the European market has been far from normal. The old pattern of a 7–8-year span from one peak in equipment sales to the next has not really existed. However, people who know the industry understand there will always be ups and downs. This is the nature of the construction equipment market; it is cyclical."
For example, the low interest rates and government stimulus during the pandemic meant that sales boomed in 2021 and 2022. Now, we are coming off the peak as inflation rises and higher interest rates start to bite. However, we don't expect the downturn to be steep or deep. Demand for equipment from infrastructure is at satisfying levels. Residential markets may be slowing, but we feel this is just 'a bump in the road', as there is a large underlying need for housing across Europe."
What are the biggest trends you see affecting the equipment market in 2023?
"More than anything, 2023 is the 'back to normal' year. Demand for machines is cooling to a more natural and sustainable level, lead times are getting more acceptable, and supply chain stresses & strains are easing. This year, we have also observed alternative energy becoming more of a reality in the industry. More manufacturers are offering low-emissions equipment for sale. Numbers are still low – for example, only around 1-2% of the mini excavators sold in Europe are battery-electric– but it is a growth area for the future."
What is your forecast for the European construction market in the next 6-12 months?
"Right now, I see a lot of uncertainty in Europe. For the last two years, demand for equipment has far outstripped supply, providing a cushion for manufacturers and distributors. Now that these order backlogs have been worked out, there is a sense of unease about what the actual demand for equipment will be over the next year. We think the fundamentals for the industry are at a satisfying level, and volumes will be down but still good. However, we can see some uncertainties, which could worsen the market."
We are looking forward to hearing more about these at Moerdijk Live Xperience. What are you most looking forward to at this event?
"I've worked in the construction equipment industry for almost 30 years but have never been to a live auction. I'm looking forward to being there and just taking it all in. It feels like the professional equivalent of my first rock concert."
Come and see Chris and other experts provide their market insights at Moerdijk Live Xperience. The MLX Industry Insights Session takes place on October 10th from 14.00-15.15 in Moerdijk, The Netherlands.
Learn more about Moerdijk Live Xperience here.
Did you know?

On October 25th, another high-level equipment event is taking place in Brussels, Belgium. The Off-highway Conference will offer a deep dive into the outlook for major construction equipment markets worldwide, with a special focus on the market and future demand for machines powered by alternative energy sources. Don't miss it!