3 reasons to sell your equipment before the end of the year
Selling
November 7, 2023
|
3
minutes to read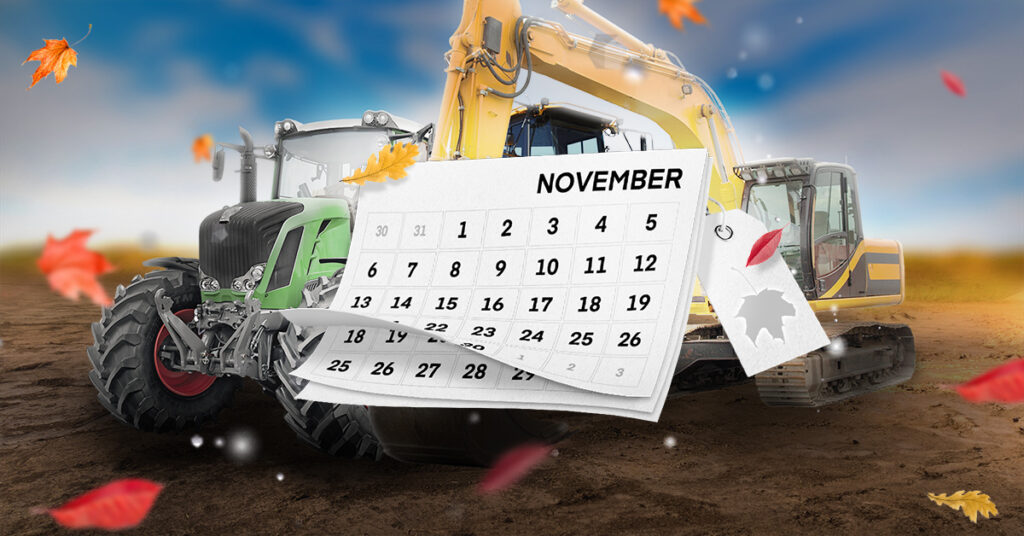 In a dynamic market like heavy equipment, the timing of selling can be everything. Do you have machinery lying idle in your inventory? Let's see why selling your machines before the end of 2023 is not just a smart move – it is a strategic imperative:
1. Sell when the market is high
The demand for heavy equipment fluctuates based on market conditions. Over the recent months, growing interest rates and rising inflation are starting to slow down activity in the construction sector, affecting the demand for machinery.
After years of relatively strong sales of construction equipment, the final quarter of 2023 marks the start of a transition from a seller's market to a buyer's market. Therefore, now might be the best time to sell. The good news: buyers from all over the world buy at Ritchie Bros. Your representative at Ritchie Bros. is ready to discuss the best, data-driven disposition plan for your machinery in today's market.
2. Free up yard space
Whenever there is a market downturn or general uncertainty, equipment owners tend to keep their machinery for longer – even if the utilization isn't optimal. This trend has been evident in the past few years, in the aftermath of the pandemic.
If this case sounds familiar, chances are you still have machinery and trucks taking up space in your yard. As supply chain disruptions are easing, softening the balance between equipment supply and demand, this is a good time to clean up any machines you no longer need. Whether your machines are old or new, low or high number of working hours – they always have value on the market. Think of what you could do with all that extra space.
3. Reduce cost and free up capital
If your equipment isn't making you money, it's costing you money. Older equipment means higher maintenance and repair costs. These costs include not only the parts and actual repairs but also the expenses associated with labor. This is why lifecycle management solutions like SmartEquip have been seeing increased interest from big and small, trying to keep the total cost of ownership down in the past couple of years.
"Each time you save 4, 5, or 6 hours on a repair, your equipment is available for that extra time, too: even if you get just one additional rental out of it, it will increase your turnover as well as your general profitability, as the additional rental income comes with essentially no additional cost," explained Alex Schuessler, Founder and President of SmartEquip international group, in an interview with Ritchie Bros. earlier in the year.
Are some of your machines ready to move on to their next phase and onto their next owner? Sell it now, and instead of spending maintenance costs, you will receive cash to invest elsewhere.
Do you want to sell your equipment before the calendar flips to a new year? Take action soon because there are still Ritchie Bros. auctions scheduled over the coming weeks.