Why European construction machinery manufacturers are optimistic about 2023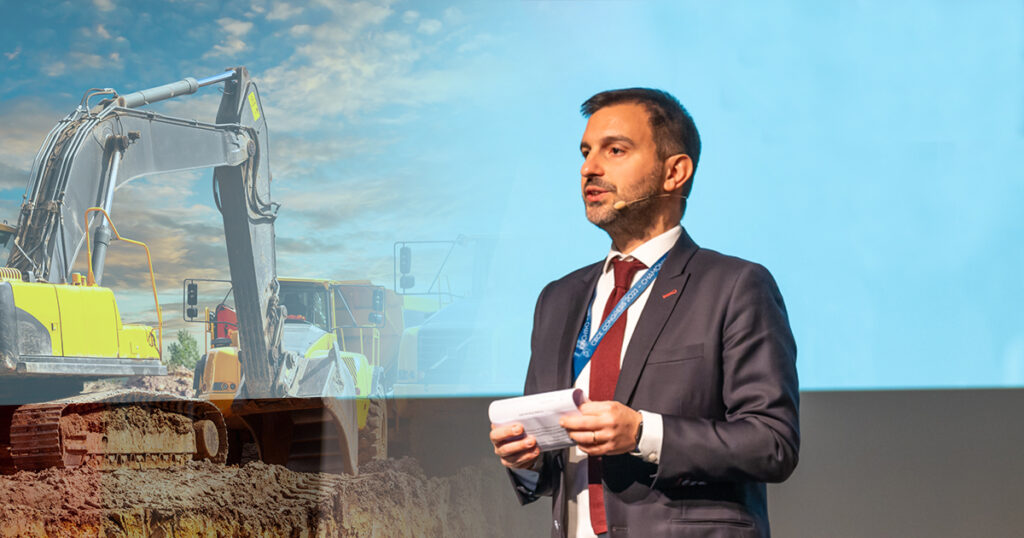 Given the ongoing general economic challenges, some businesses view 2023 with some trepidation. However, European machinery manufacturers are far more optimistic, as Riccardo Viaggi, Secretary General of the Committee for European Construction Equipment (CECE) reveals. We interviewed Riccardo about the sentiments the CECE and its members have about how 2023 is developing.
Riccardo, can you tell us how the CECE members see the main differences between 2022 and 2023? 
Riccardo Viaggi: 2022 was a tough year, but better than we initially expected, leaving the industry in fairly good shape by the year's end. Our November business barometer, which surveys around 100 industry leaders, highlighted an uptick in business sentiment after six continual months of declining expectations – although this never entered negative territory. I'm not sure we can attribute it entirely to 'the bauma effect' but roughly 90% of them said their overall business perspective was 'good' or 'very good' so we certainly don't expect a 'bloodbath'.
So what could this optimism mean for fleet owners and end users?
Riccardo Viaggi: Problems in acquiring components, whether basic or highly sophisticated, was one of the most pressing issues last year, creating huge supply chain issues. But our November survey revealed this was beginning to ease, with stock levels improving and factories working at huge capacity rates with increased employee levels. Lead times should therefore further improve this year.
What impact do you see inflation having on the market?
Riccardo Viaggi: There have been whispers of recession but it's important to remember that it impacts different sectors in very different ways. Higher interest rates may delay some residential and commercial projects, but that may be balanced out by the infrastructure and civil engineering sectors that should remain strong. There are counter-cyclical initiatives in place to counter any recession in the EU, with post-COVID recovery plans and Climate Change mitigation measures allowing us to look more positively at 2023.
Are you expecting some of those measures to drive machinery trends like electromobility?
Riccardo Viaggi: Definitely, alternative powertrains of all kinds are something that our members are very focused on, even though that technology is not yet a legal requirement. It's being driven purely by market demand, often to enable compliance with local-level legislation that requires cleaner or zero-emission machines.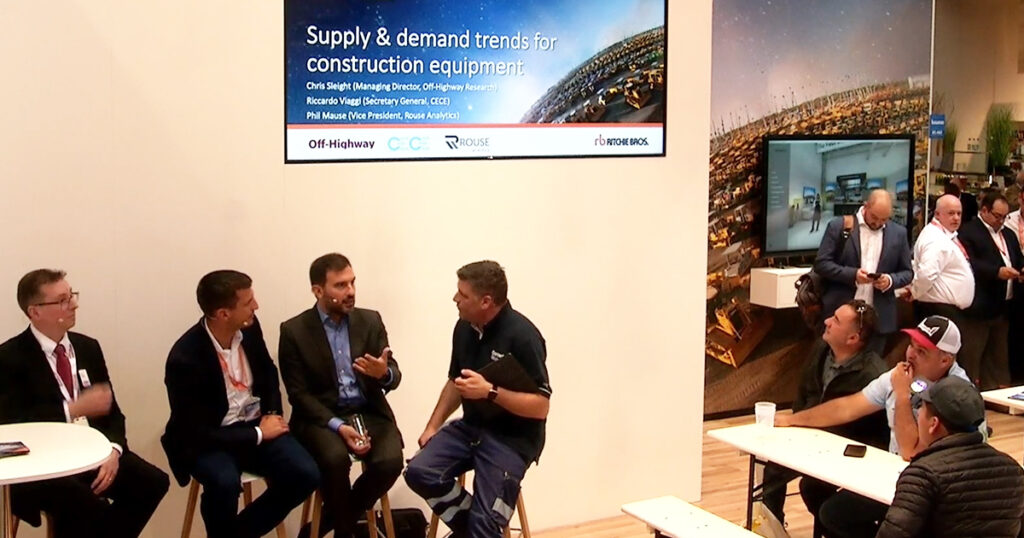 And that leads us to the topic of sustainable construction…
Riccardo Viaggi: Yes, we want to have a positive impact on the environment, society and economies, all of which can be achieved by using machines with a lower carbon footprint. It's not just a powertrain issue though – the other efficiency improvements make battery electric models easier to operate, so they offer Health and Safety advantages. There's noise advantages too, meaning fewer disruptions for the wider population when operating in cities. 
Then there's the economic sustainability because the lower TCO means these machines make more financial sense than traditional models. That's why we need to sustain support for fleet renewals – with the low interest rates we recently enjoyed, many rental companies took the opportunity to do that. Small and medium-sized contractors, however, need much more support. Those with fewer financial resources to invest in newer machines, and who do not work where there are emission thresholds, might still be operating 30-year-old machines – if we are to be serious about decarbonization, they should be given incentives to upgrade.
What about the prospects for advanced machine technologies?
Riccardo Viaggi: Although these are already well-known, constantly improving, technologies, there is less market demand than there is for decarbonized machines. But automation offers huge efficiency and sustainability advantages, and may be critical for our industry. It's tragic to see the high average age of construction workers these days, so the idea of a fully automated jobsite isn't our hope – it's just facing reality. Years ago, Japan's ageing population inspired a top-down agenda of automation that was widely embraced, while in Europe we're still debating whether it's good or bad. We need to take a non-partisan approach and face the coming storm in a mature way. 
And finally, how should buyers of new equipment view these innovations?
Riccardo Viaggi: They need to shift their mindset from the cost perspective to the investment perspective. Technologically advanced machines inevitably come with a higher price tag, so it's all about understanding that the ticket price on day one isn't what's most relevant; it's all the additional efficiencies you will leverage across its lifetime. That's my main advice to European machinery users for 2023!
About the CECE
CECE is the recognized organization representing and promoting the European construction equipment and related industries, coordinating the views of National Associations and their members by influencing the European/National Institutions and other organizations worldwide to achieve a fair competitive environment via harmonized standards and regulations. Riccardo represents the construction equipment sector towards the European Union institutions. He maintains stakeholder and partner relations and manages the work of CECE's Brussels office.
Ritchie Bros. is a partner of the CECE.