Watch the recordings of Ritchie Bros.' bauma 2022 events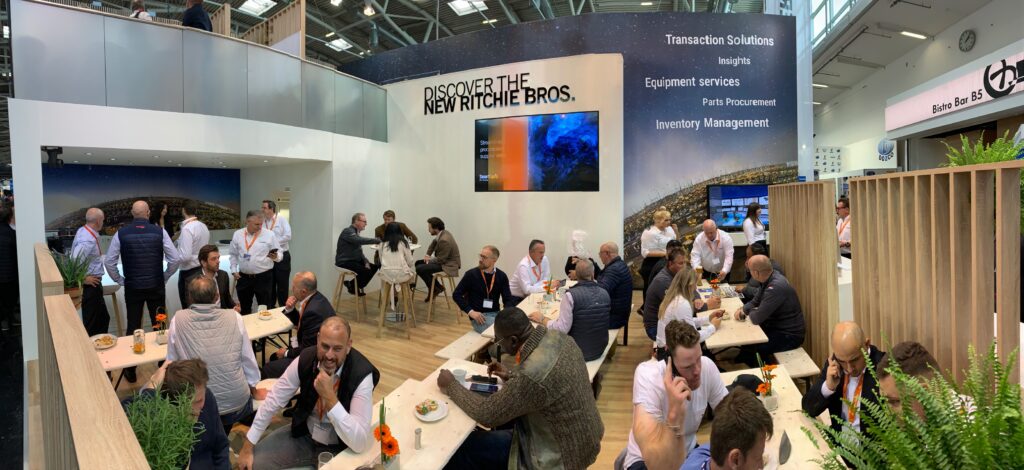 What an amazing week we've had at bauma in Munich! The show attracted more than 495,000 visitors from over 200 countries (source). During this busy week, alongside other exhibitors, Ritchie Bros. organized a packed program of events with a stellar line-up of speakers to help visitors gain insights in the latest trends and technology in equipment management. Here is a look at some of the events at the Ritchie Bros. booth.
The future of equipment management panel discussion
During this panel discussion on Monday afternoon, Shweta Saxena (CEO of MachineMax), Matt Ackley (Chief Marketing Officer at Ritchie Bros.) and Alex Schuessler (Founder and President International at SmartEquip) discussed the issues and opportunities around digitization today and painted a picture of how construction equipment could be managed in the future.
---
Inventory Management & Equipment Price Discovery Workshop
In this engaging workshop, Luca Perlati (Manager Operations, Ritchie Bros. Asset Solutions) and Tom Breckwoldt (Country Manager, Mascus), introduced Ritchie Bros.' inventory management system and equipment price discovery tools.
Supply and demand trends in construction equipment panel
Riccardo Viaggi (Secretary General, CECE), Phil Mause (Managing Director, Rouse Analytics) and Chris Sleight (Managing Director, Off-Highway Research), joined our moderator Peter Haddock and discussed global supply and demand in 2021 and 2022, new and used equipment supplies, and the outlook for 2023.
Opportunities and risks in equipment uptime panel
Peter Haddock, Alex Schuessler and Paul Muller (Technical Sales Manager at Perkins), talked about the challenges for equipment owners today, including assessing the cost of inefficient equipment maintenance and parts procurement.
Hopefully you'll enjoy these sessions as much as we did making them! Want to know more about the services and companies represented in the above videos? Check out the links below: