Top 5 Most Expensive Machines ǀ Winter 2022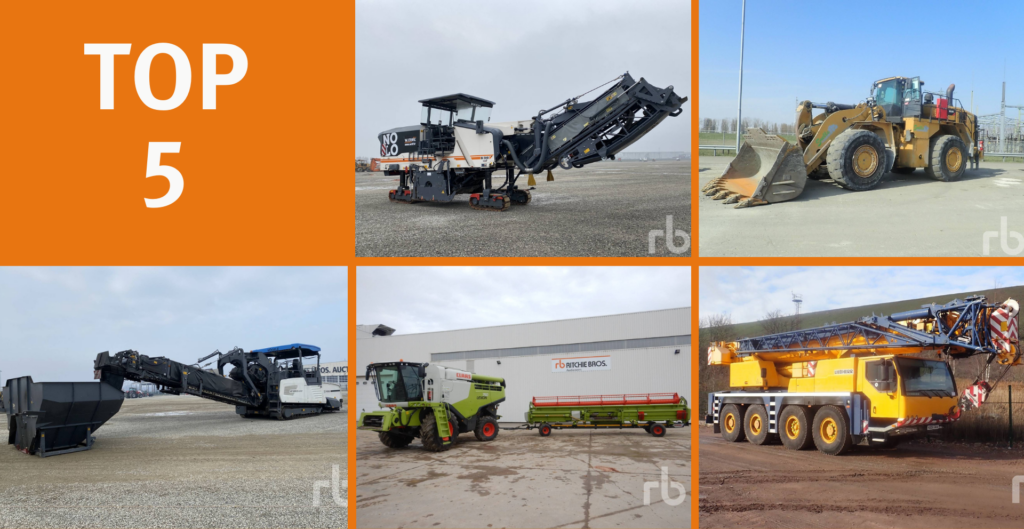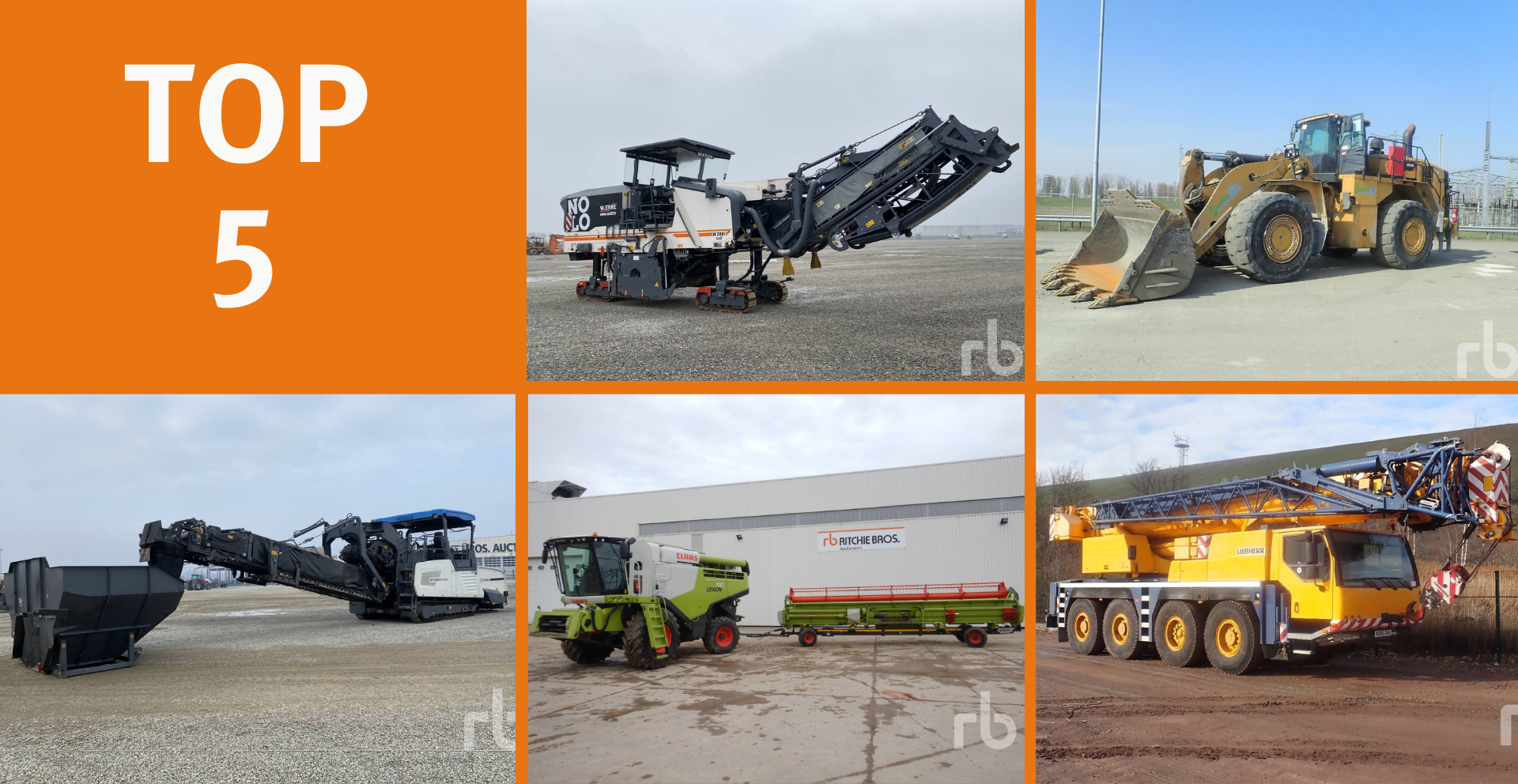 The first three months of the year saw great quality machines and lots of action at our European auctions. Let's take a look at the Top 5 biggest and most expensive machines purchased by our customers from across Europe.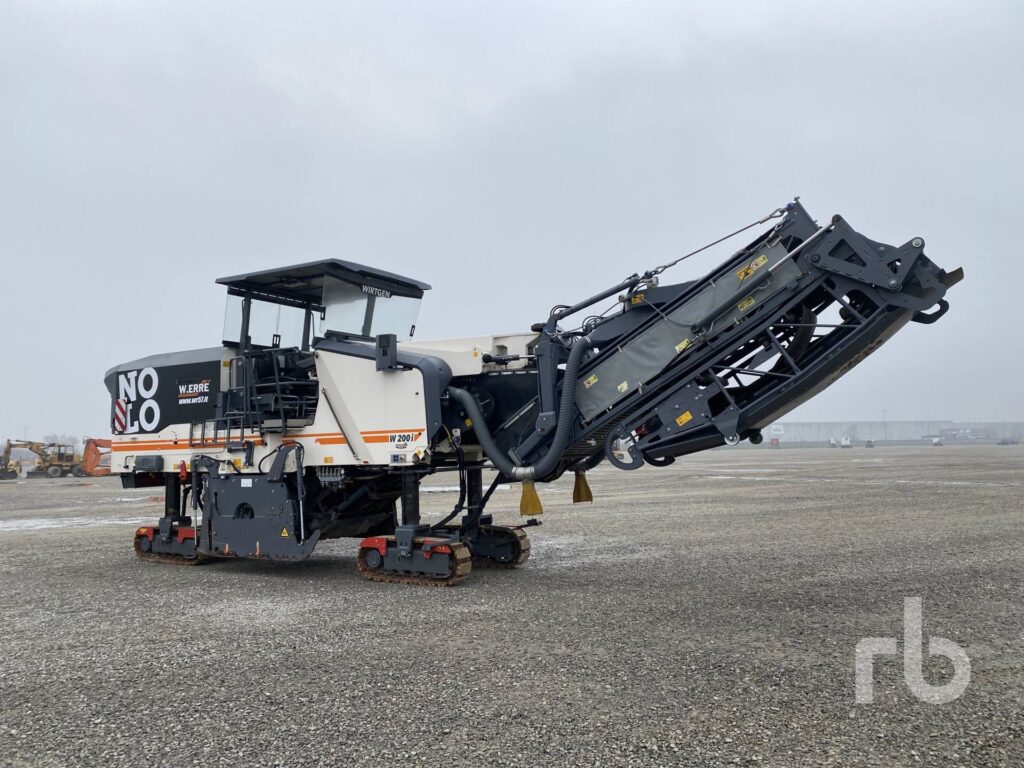 2018 Wirtgen W200I Crawler Cold Planer
The most expensive item sold at our European auctions in the first quarter of 2022 is this 2018 Wirtgen W200I crawler cold planer. One of the list's more unusual items, this mammoth machine sold for 252,500 EURO (211,300 GBP) from our yard in Caorso, Italy. Curious about what this machine actually does? It's used to remove asphalt and concrete surfaces in preparation for new paving. Pretty cool!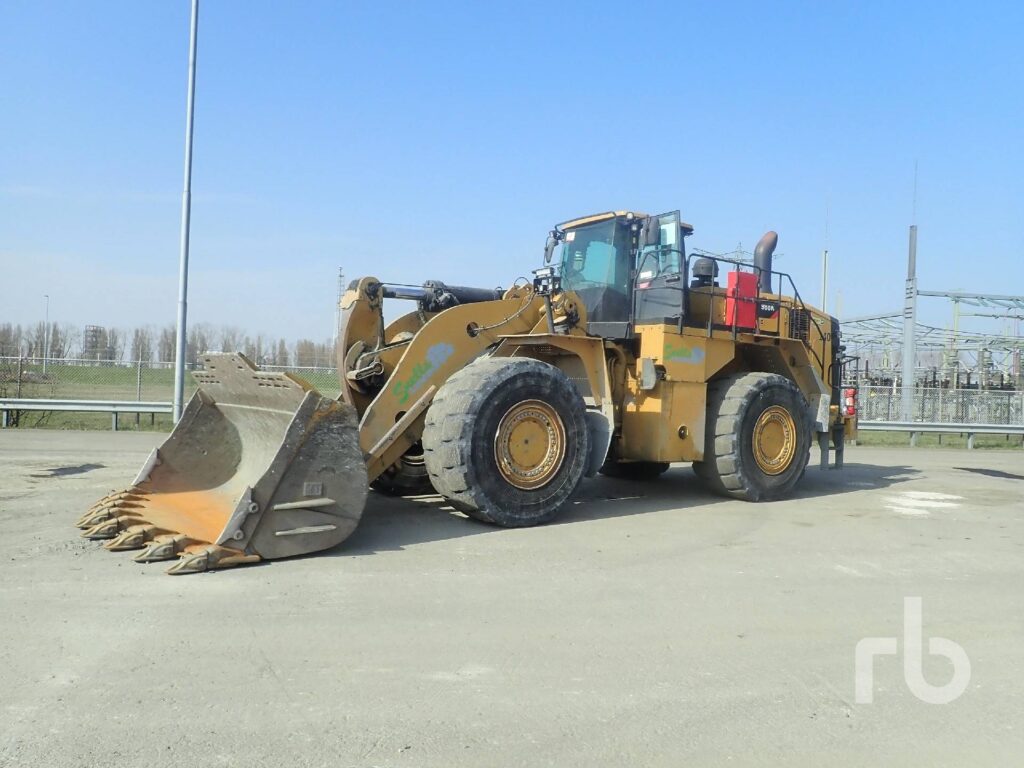 2017 Caterpillar 988K Wheel Loader
Coming in at number 2 is this striking 2017 Caterpillar 988K wheel loader that sold for 250,000 EURO (209,200 GBP) from our Moerdijk yard in The Netherlands. It was a popular item that sold on day 1 of the auction – its lucky new owner came from France.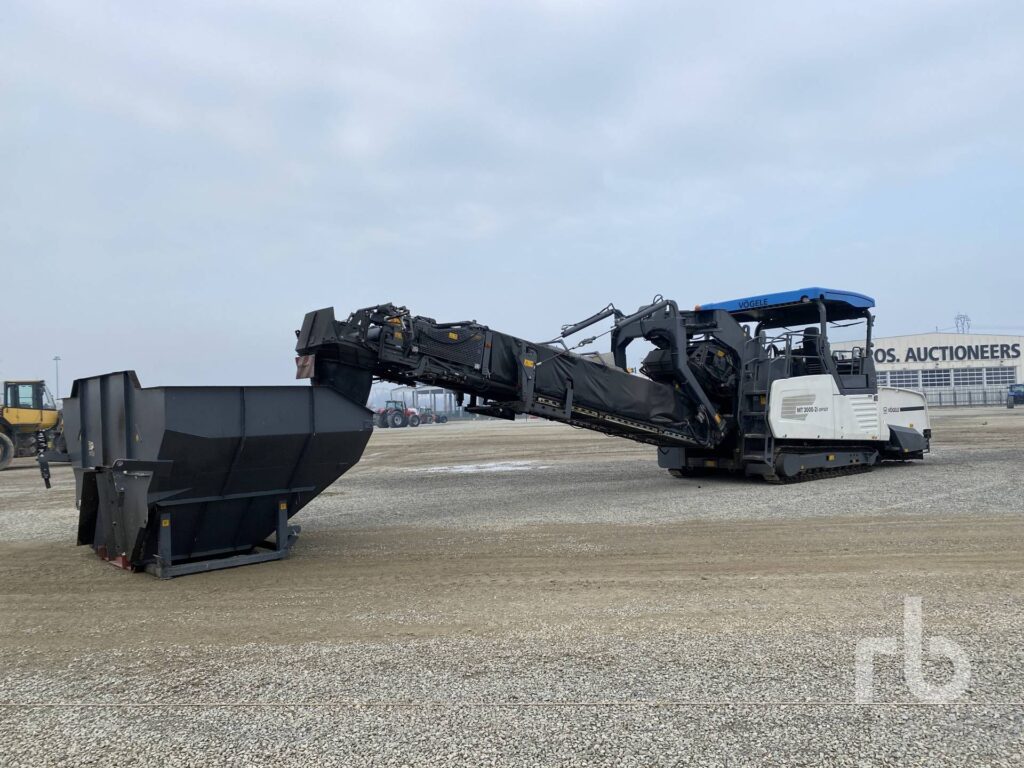 2017 Voegele MT3000-2I Offset Crawler Asphalt Transfer Unit
Up next is another extraordinary and highly specialized machine… A 2017 Voegele MT3000-2I offset crawler asphalt transfer unit claims the third spot on our countdown, selling for 195,000 EURO (163,200 GBP) from our Caorso, Italy auction. Interestingly, it's another awesome machine in our list from the asphalt & concrete category.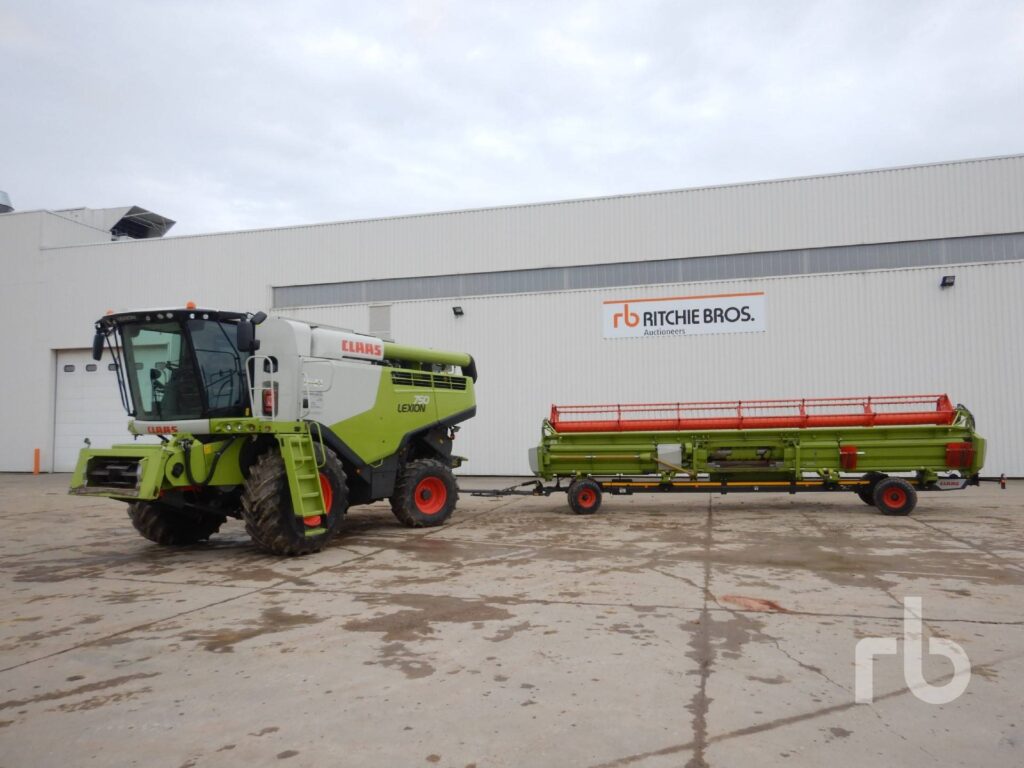 2018 Claas Lexion 750 T4F RWA Small Grain Combine
The penultimate spot on our list goes to this 2018 Claas Lexion 750 T4F grain combine. Small, but mighty, this nifty machine sold for 187,500 EURO (156,900 GBP) on the first day of our auction in St. Aubin sur Gaillon, France. It's off on another adventure in its new home in Poland.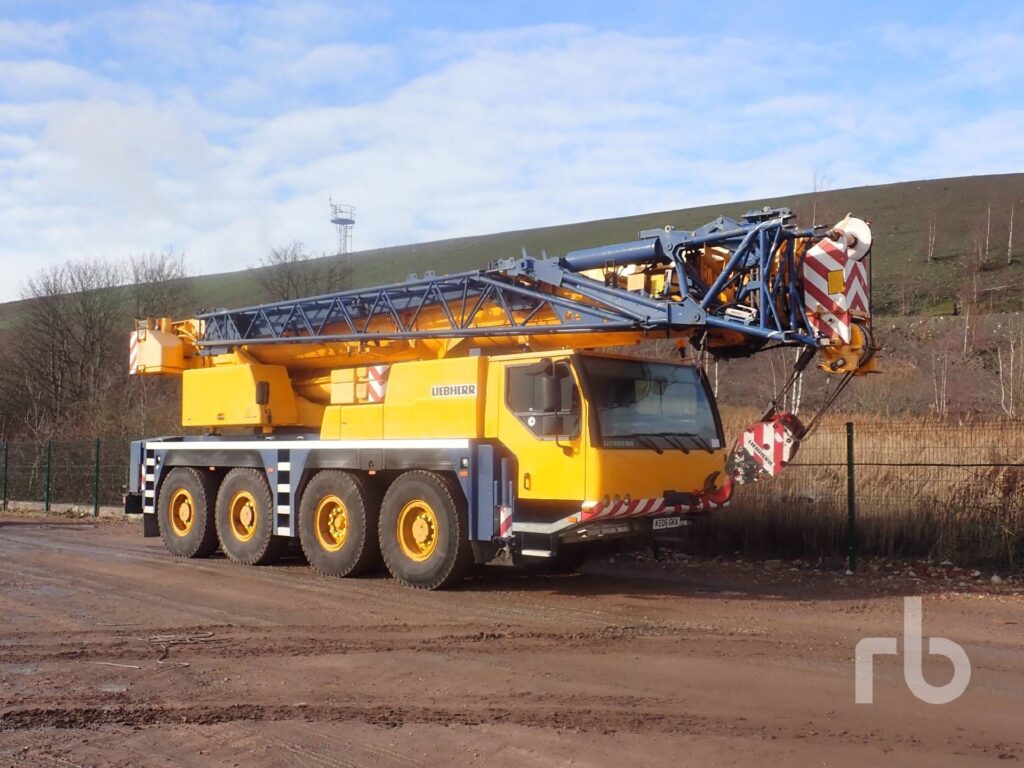 2006 Liebherr LTM1070-4.1 8x6x8 All Terrain Crane
Last, but certainly not least – coming in at number 5 is this 2006 Liebherr LTM1070-4.1 all terrain crane. It was part of the outstanding group of cranes that went up for auction in February at our yard in Maltby, UK. This particular crane was one of the biggest draws, selling for 172,000 EURO (144,000 GBP).
Curious about our upcoming auctions? We've got 5 reasons why you should join a Ritchie Bros. unreserved timed auction.