Top 10 agricultural machines sold in 2023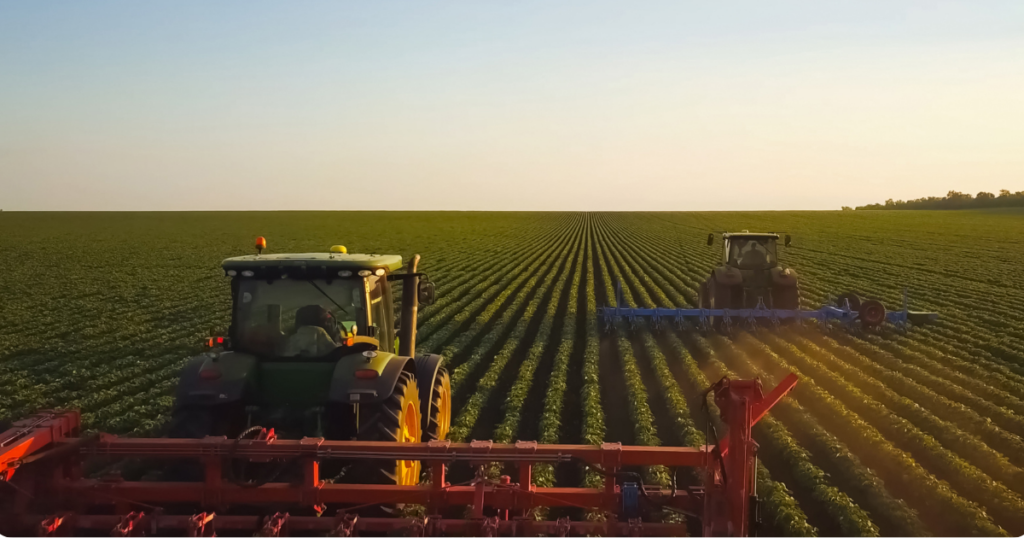 Thousands of farmers and business owners choose Ritchie Bros. to buy used agricultural equipment every year. So far in 2023, we already have lots of great stories about machines that got new owners thanks to our auctions and Marketplace-E. These stories happen right here and in other countries. For all the farming professionals and enthusiasts out there, we put a list together of the coolest agricultural machines we sold in Europe in 2023 to date.
#1 2015 CLAAS LEXION 780TT Combine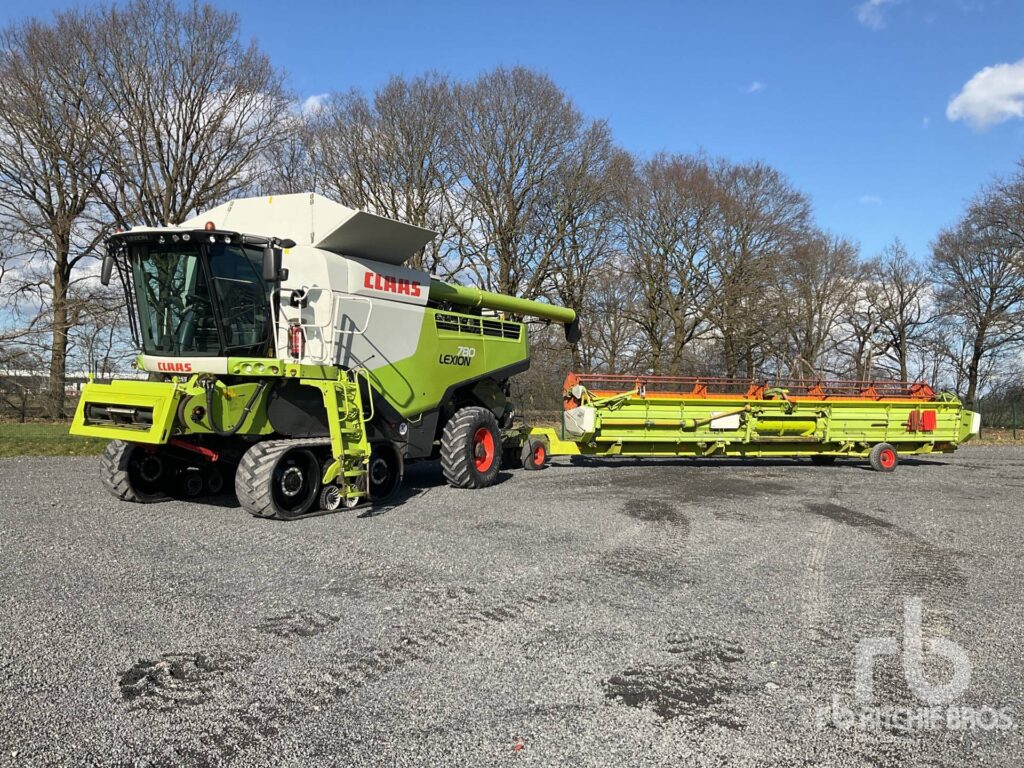 A highlight of the Ritchie Bros. auction season so far is this CLAAS LEXION 780TT 4×4 Combine, built in 2015. This versatile monster was sold in the Meppen auction, Germany, last March for EUR 175.000.
#2 2021 JOHN DEERE 6250R Tractor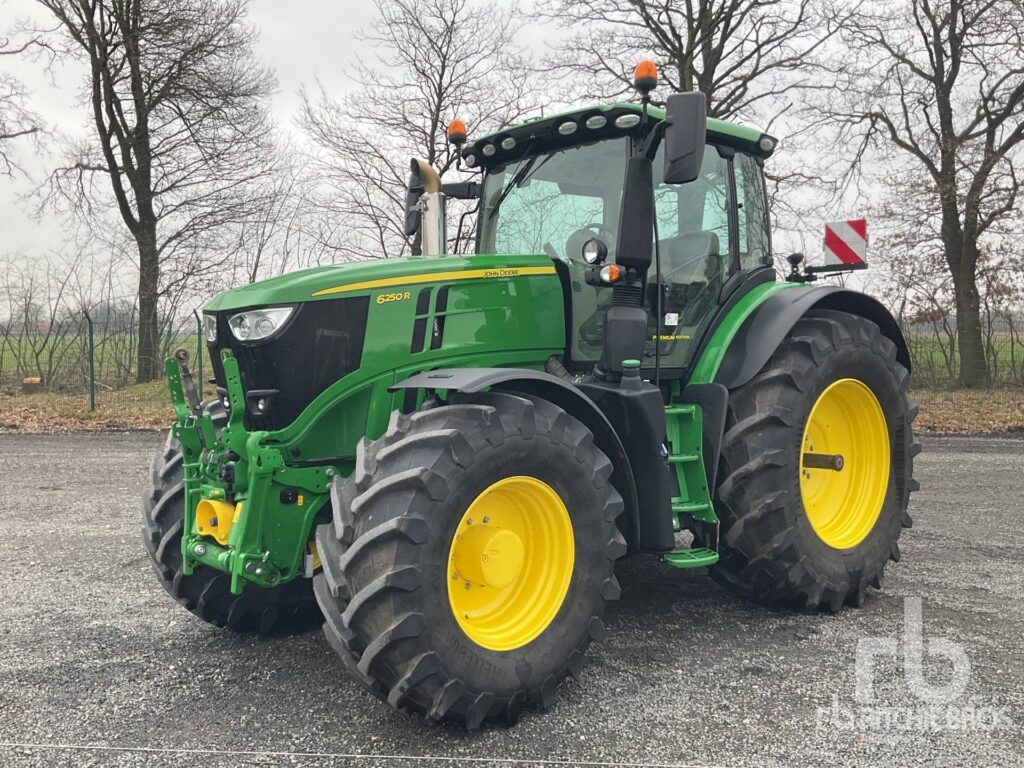 Look at this shiny John Deere 6250R MFWD Tractor from 2021! After intense competition between bidders from different countries in the Meppen auction last March, a buyer from Germany ultimately won the green & yellow beast for EUR 167.500.
#3 2019 FENDT 6335C Combine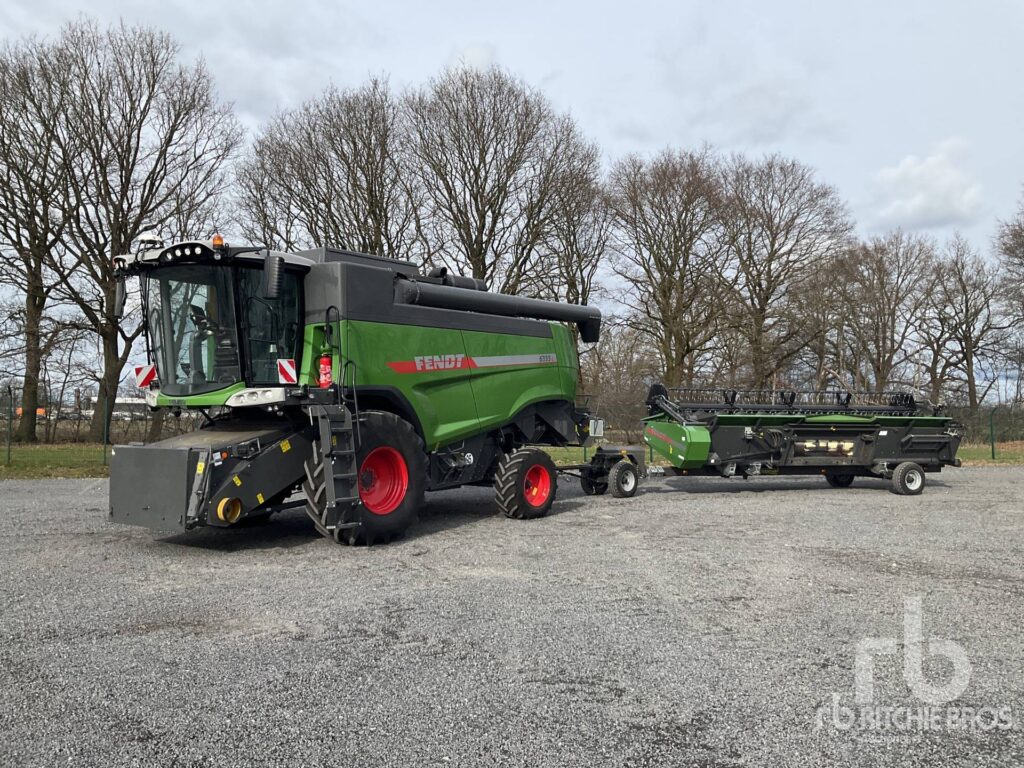 Another combine to our top 10 list for 2023 is also coming from the Meppen auction. Built in 2019 and with just 176 hours on its meter, this FENDT 6335C Combine was sold for EUR 155.000. How much would you bid for a machine like this?
#4 2020 JOHN DEERE 6195R Tractor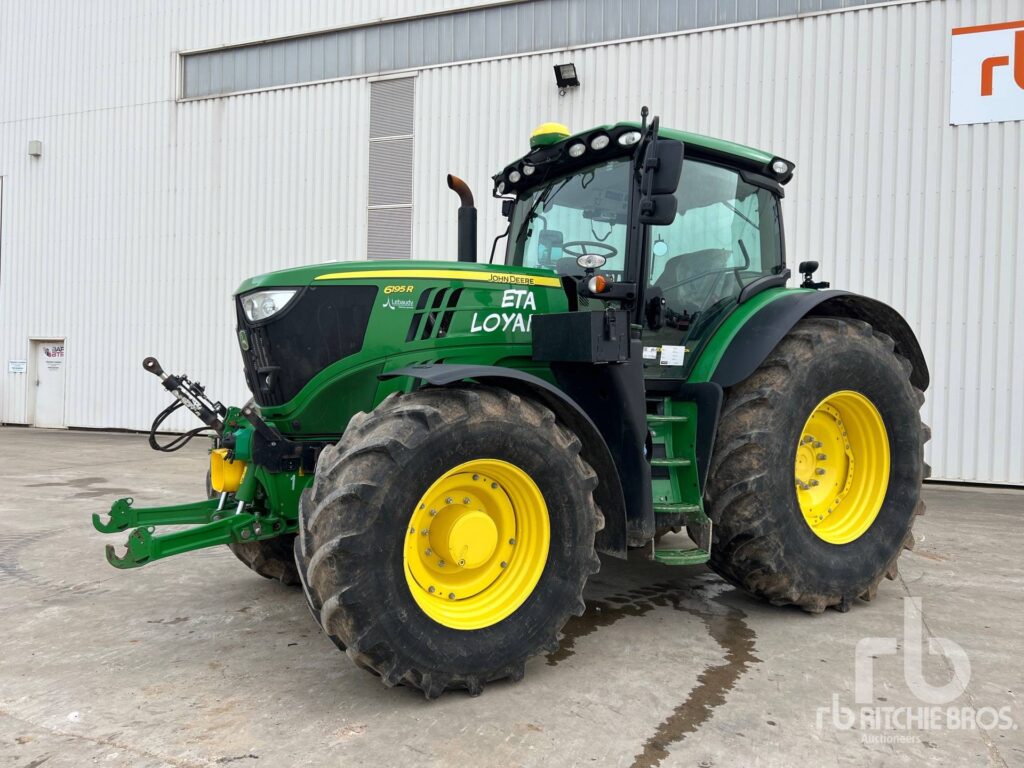 From Meppen, Germany we go to St Aubin sur Gaillon, France, where in early May a French bidder purchased not one but two of these beautiful John Deere 6195R tractors for EUR 115.000 each!
#5 2017 John Deere W540 Combine Harvester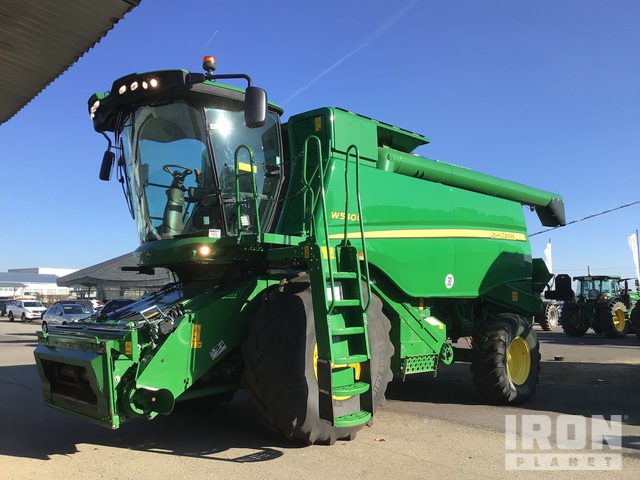 One more combine on the list, this time from John Deere! Built in 2017, this green giant hit an amount of EUR 113.500 through Marketplace-E. Then, it was shipped from Spain to its new owner in Kazakhstan, more than 5500 km away!
#6 2019 Claas Axion 810 Cmatic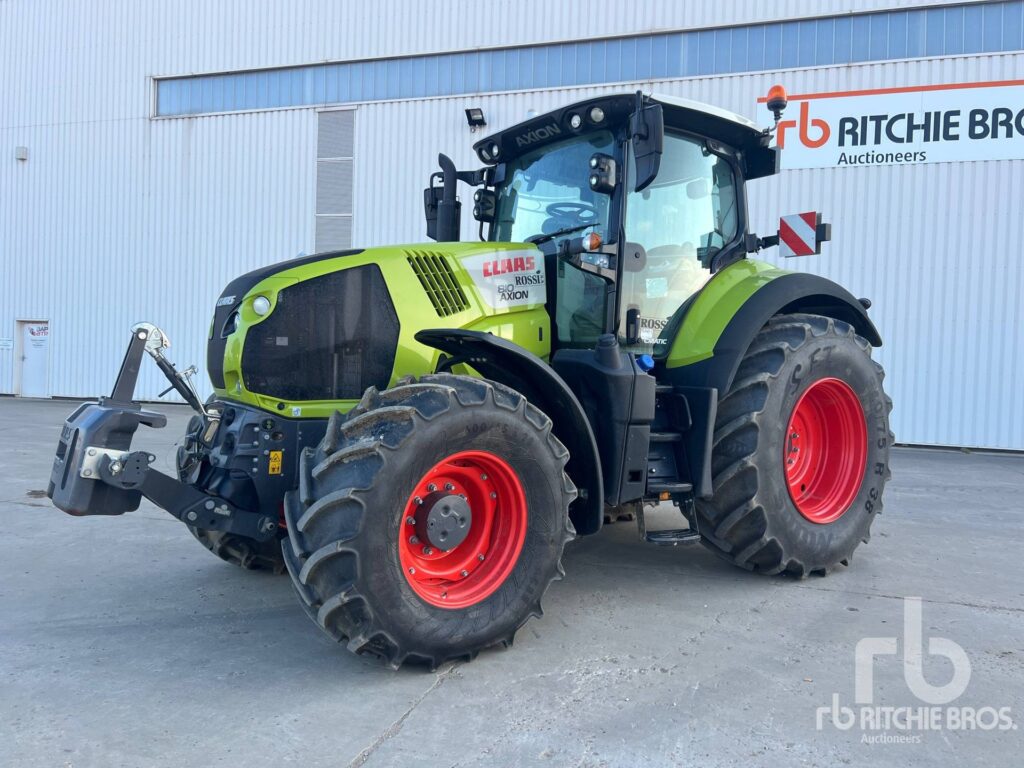 This CLAAS AXION 810 Cmatic CIS+ 4×4 Tractor, built in 2019, was sold during the St Aubin Sur Gaillon auction in early May. One of our customers in Germany won the tractor for a EUR 105.000 bid.
#7 2018 JCB FASTRAC 4190 Tractor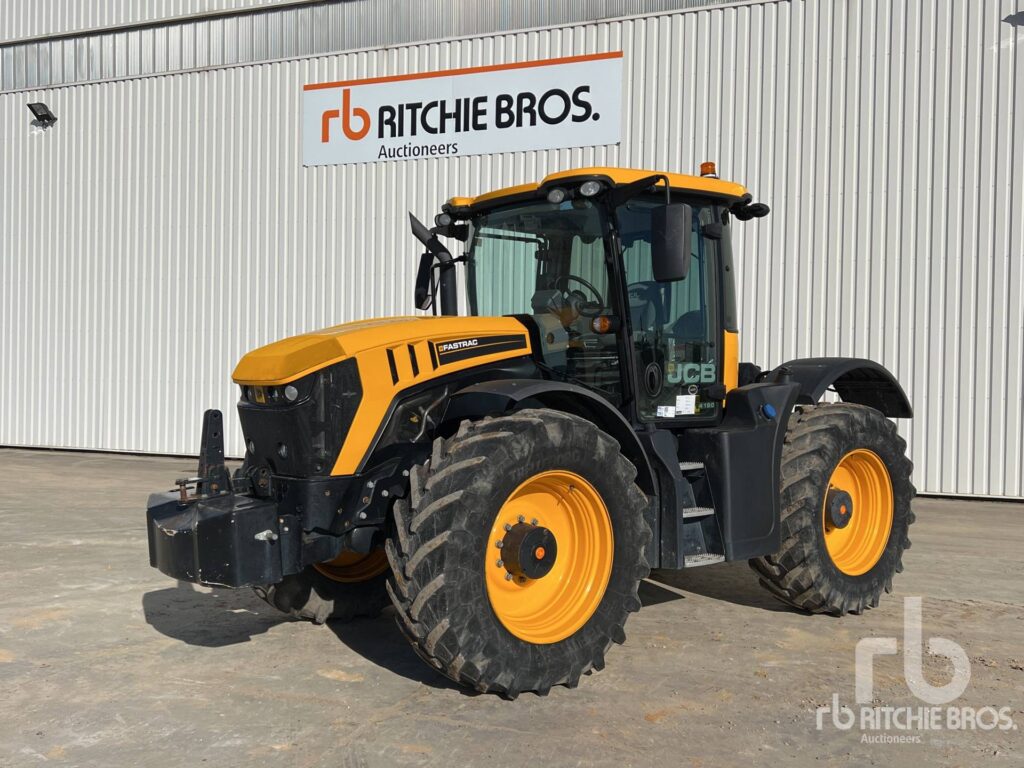 Another successful tractor purchase at our France auction in May. This beautiful JCB Fastrac 4190 – with less than 2000 hours on its meter – stayed in France with a local buyer winning the machine for EUR 96.000.
#8 2020 DEUTZ-FAHR AGROTRON 6165 T Tractor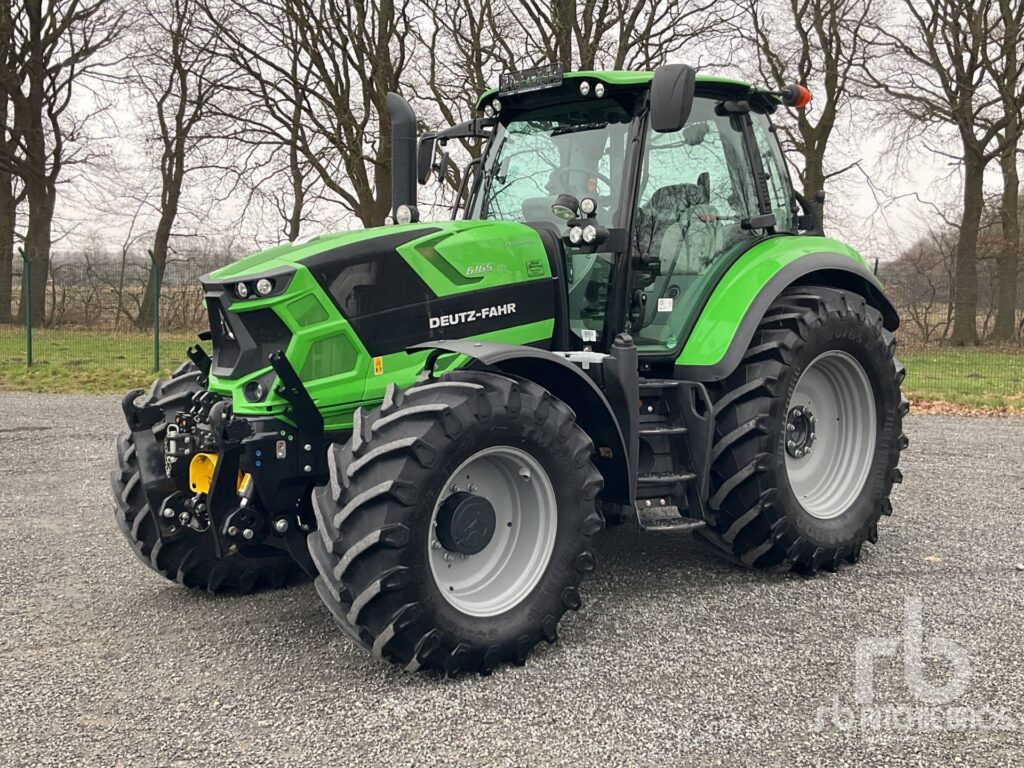 From extremely powerful and advanced, to smaller and more flexible machines, at Ritchie Bros. you can find anything that fits your needs and budget. With 912 hours in its meter, this flashy DEUTZ-FAHR AGROTRON 6165 T from 2020 went to a buyer from Germany for EUR 92.000 at the Meppen auction.
#9 Unused 2022 VALTRA G125EA Tractor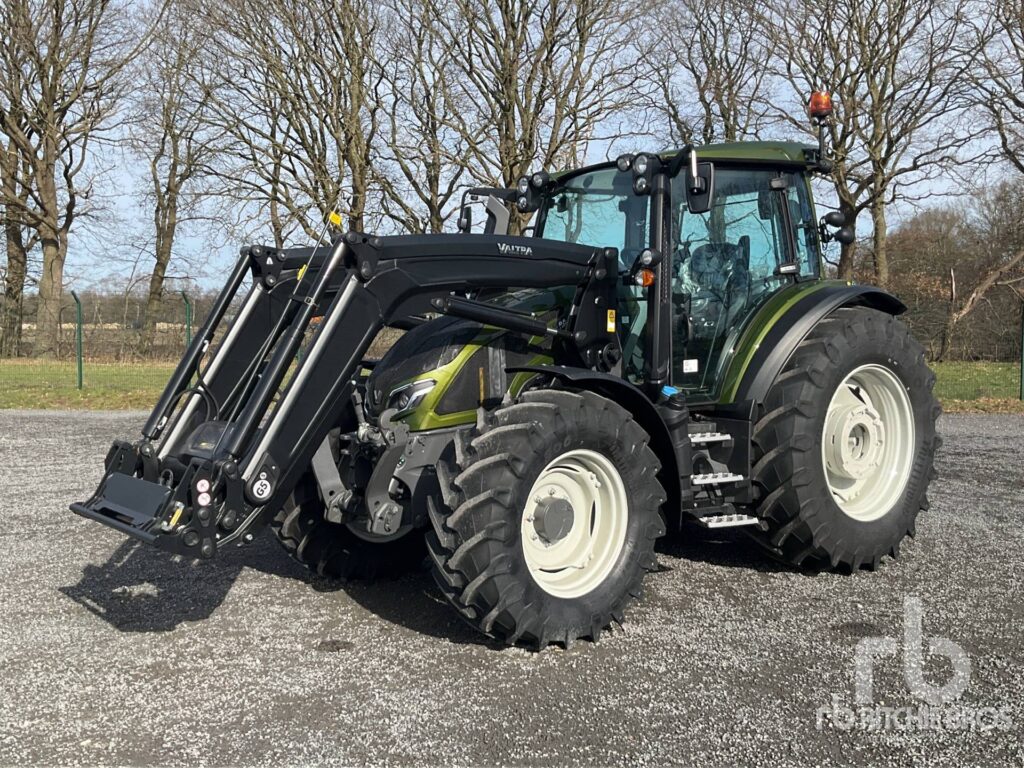 Truth be told, we rarely come across tractors like this green and black Valtra G125EA tractor. This Finnish beast, built in 2022 with only 3 hours on the meter, sold at our Meppen auction to a bidder from The Netherlands who won it for EUR 87.000. Great deal for a spectacular tractor!
#10 2008 STEYR 6195CVT Tractor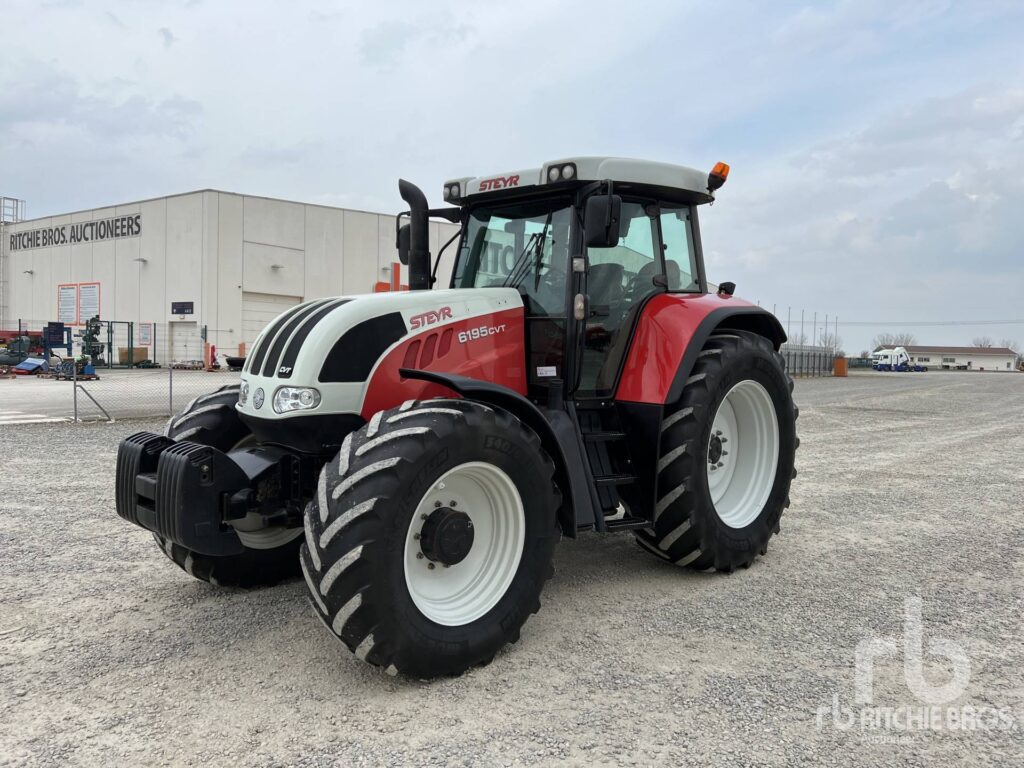 Last but not least…this sturdy Steyr was purchased at our Caorso auction in Italy. This 6195CVT had just over 6.000 hours on the clock and its new owner picked it up at the auction for EUR 46.000.
Which items did you like most? If you feel you've missed out on those deals, don't worry! We have several auctions coming up with many more tractors and other agricultural machinery.