This 70 year-old company stays young by buying used equipment
People
February 18, 2022
|
5
minutes to read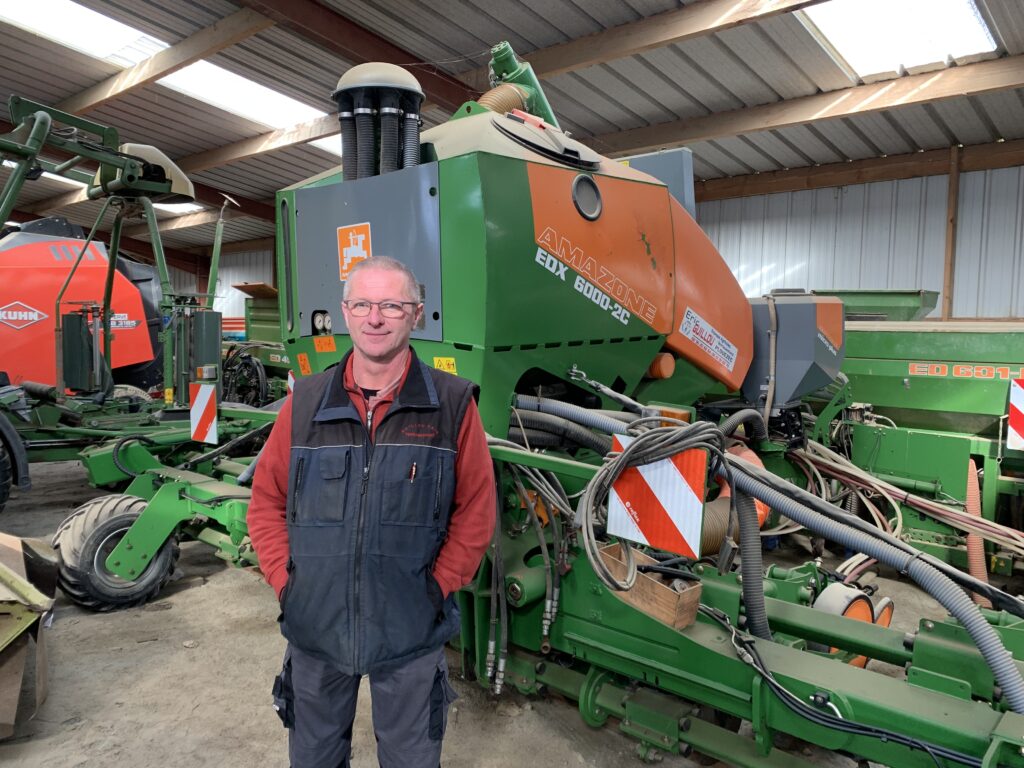 When it comes to equipment management, Eric Guillou knows what he's talking about. He manages an agricultural services company in Plouezec in France, and is passionate about his job. His fleet is diverse and includes both agricultural and earth-moving machines.
On April 1, 1989, when Eric took over his father's business, his activities were divided between agricultural work and farming. Over the years, the company has evolved and Eric now manages a team of 10 employees. Activities have also expanded into 3 distinct areas.
40% of our time is spent on agricultural work for dairy and pig farmers. We also provide clearing and cleaning services for greenhouse and tomato growers. The rest of our activities are focused on earth-moving and landscaping projects for individuals or farmers.
A diverse fleet for a variety of activities
As the company's services gradually became more diverse, Eric expanded his range of equipment to meet those needs. He now owns tractors for transport, spreading, and working the soil for seeding. Combines and forage harvesters are also part of his machinery roster. And with half of his business involved in earth-moving activities, his machines also include tracked excavators ranging from 2t mini-excavators to larger 25t excavators.
Eric fondly recalls his first experience with unreserved auctions at a Ritchie Bros. yard in the Netherlands.
I bought my first excavator from Ritchie Bros. to help grow my earth-moving business over 20 years ago.
It's a memory that Eric will never forget. He still owns that famous Komatsu PC210-5 excavator, although he admits that it has more sentimental value than anything else.
After seeing an ad in a French magazine article, Eric made the trip with a friend to be at the Ritchie Bros. gate on the morning of the auction. The experience was a success, as Eric was able to buy the equipment he needed. Since then, all of his excavators have been purchased from Ritchie Bros. as well as seeders, balers, and tractors. Eric also buys machinery at Saint Aubin sur Gaillon – where he was present for the site's very first auction – as well as yards located in Meppen (Germany) and Moerdijk (the Netherlands).
Used equipment as an affordable purchasing solution
As a service provider, Eric manages his equipment according to the activities and demands of his customers. For his earth-moving business, he explains that his priority is the variety of tonnage of his equipment.
We work on a wide variety of projects. For example, if we receive a request from a private individual for a job connecting plumbing to the sewer system, it typically requires the transport of about ten cubic millimeters of earth. This can be done with a mini-excavator while other activities, especially large earthworks, need more tonnage.
The diverse nature of company projects has led Eric to invest in a range of excavators that allow him to respond to any request. Given the value of the equipment, he favors recent model, second-hand machines. He also approaches his agricultural activities in the same way, due in part to the local landscape.
We don't have enough land to justify the purchase of new machines. We're near the coast and plots are, on average, 1.5 to 2 hectares. There aren't a lot of large farms in the area, so the return on investment for a new machine isn't achieved. Investing in used equipment is a better option for us.
Eric also points out that the seasonal nature of agricultural projects affects demand for services, especially in the spring and fall.
Finding a sufficient number of new tractors can be difficult. Adding used equipment to our fleet so that we have enough machines during high-demand periods is an important part of our inventory management strategy.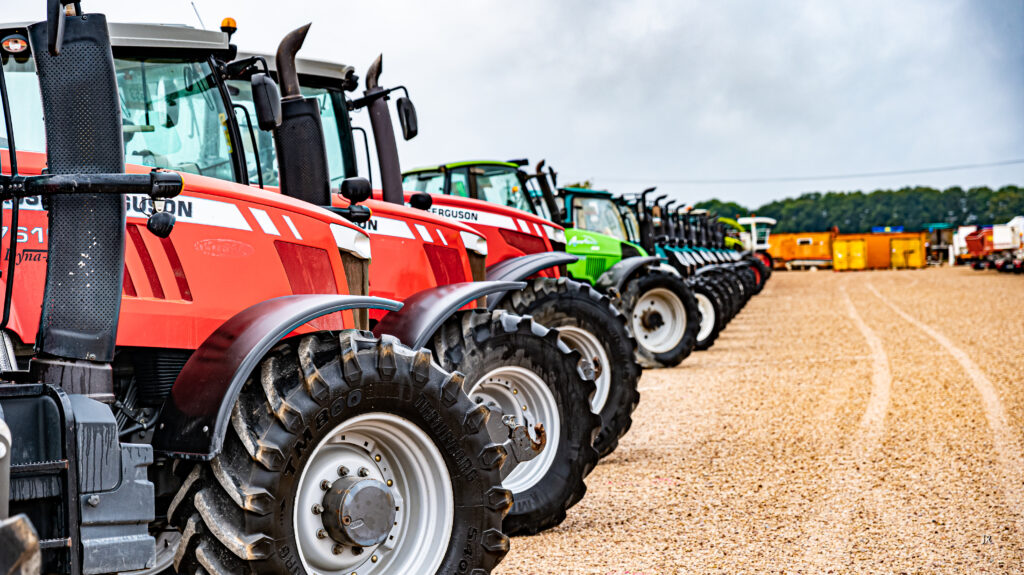 Eric's tips for buying at auctions
Although Eric also buys new equipment from dealers, he doesn't rely on just one purchasing solution. He also buys through classified ads placed by individuals and, of course, at auctions such as Ritchie Bros.
In fact, Ritchie Bros. auctions meet Eric's needs on several levels. They offer a variety of equipment and he can purchase what he needs in one place. Now with more than 20 years of experience buying from auctions, Eric has a few tips for folks who are thinking about joining an auction.
Before buying, take a look at the details. If possible, go to the auction yard and inspect the machines. Also, I recommend that you don't stop at the first piece of equipment that catches your eye. I don't settle on a single tractor – for example, I look at the whole range of available equipment that can meet my needs.
If Eric has one last piece of advice to give, it would be that the key to success is to expand your range with quality used equipment.