SPOTLIGHT: Prices of used wheeled excavators up 16%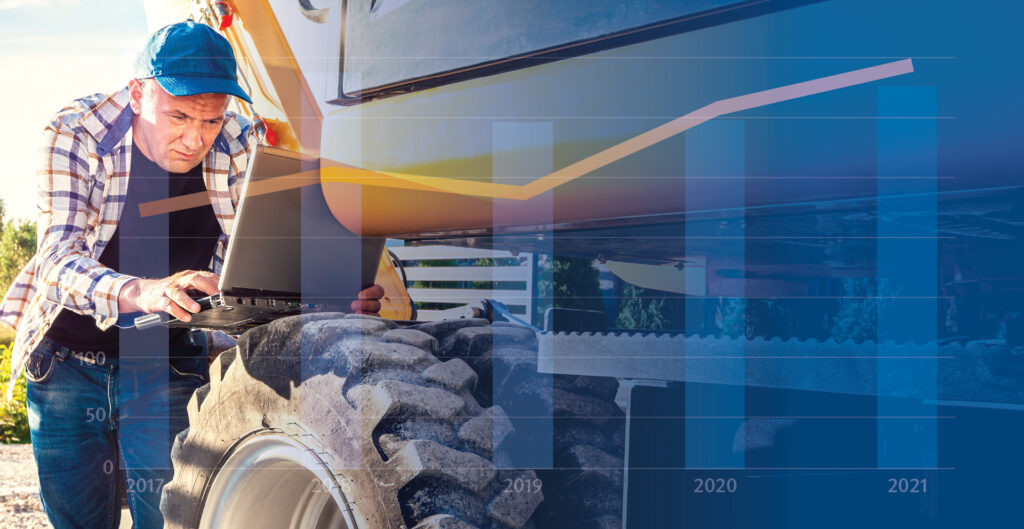 For construction businesses, wheeled excavators have distinctive advantages compared to tracked excavators. They can be easily transported and have better mobility on the job site. If you've ever operated a wheeled excavator, you probably agree the trade-off is the bumpy driving experience on soft ground. It's even inspired the affectionate nickname 'rubber duck' in some countries. In this month's SPOTLIGHT article, we'll dive into some of the latest trends, market supply, and price performance of used wheeled excavators.
New wheeled excavators hard to come by
OEMs of wheeled excavators are constantly developing new products with the latest technology to meet emission regulations and the needs of their customers. Manufacturers are also addressing the growing need for compact equipment that can be easily deployed in cities. Doosan, for example, recently announced the launch of a new 10-tonne wheeled excavator, designed to operate in restricted areas and powered by a D34 engine that is said to exceed Stage V regulations. Late last year, Komatsu announced a new range of compact equipment including the PW98MR-11, a Stage V wheeled excavator that offers 10% less fuel consumption.
Without a doubt, the biggest disruption for construction equipment continues to be supply chain constraints caused by a combination of the Covid-19 impact, and shortages of computer chips and raw materials. Since 2020, European construction businesses have experienced increasingly longer machinery delivery times and difficulties sourcing equipment. The high production output in the construction industry has stimulated demand for earth-moving equipment. Businesses are looking for alternative ways to get machinery on their job sites, and both the rental sector and used equipment market are more popular than ever before. Wheeled excavators are no exception to this trend.
Used wheeled excavator trends: Supply
Ten-to-twelve month delivery times on brand new hydraulic excavators have become a reality. But finding and buying the right excavator on the used market has also gotten more difficult. Ritchie Bros. European auction and marketplace inventories, which can be an interesting barometer for used equipment trends, saw a 10% drop in hydraulic tracked excavators in 2021. Looking at wheeled excavators specifically, supply decreased in 2019 and 2020, but – interestingly – saw a small increase in 2021. Over the last five years, Ritchie Bros. sold over 1,800 wheeled excavators in Europe, including 280 in 2021.
Check out wheeled excavators currently up for sale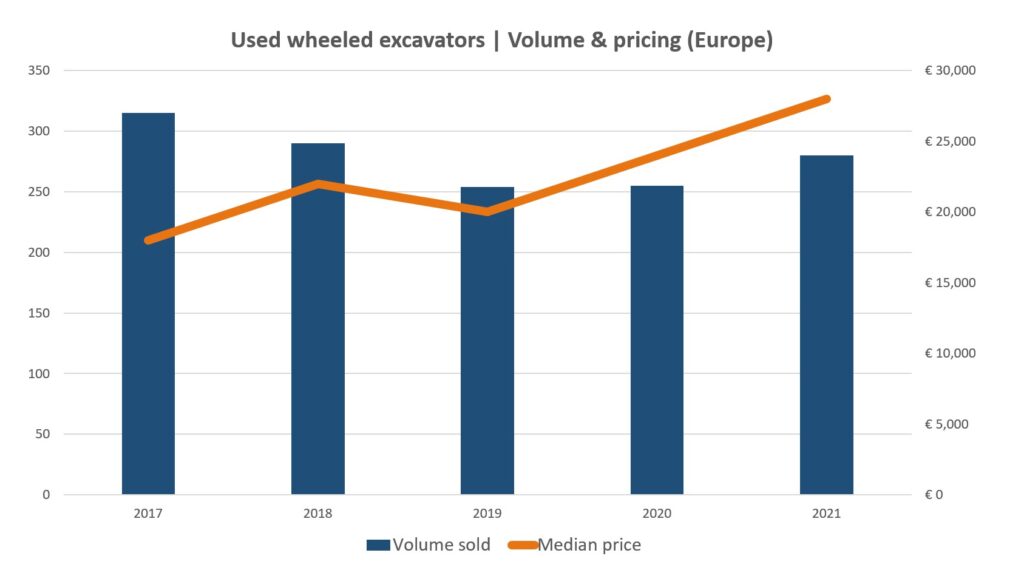 In terms of auction and marketplace volume, Liebherr remained the dominant wheeled excavator brand, followed by Komatsu and Hitachi. The most frequently sold Liebherr model was the A314 wheeled excavator and the most popular Komatsu model was the PW98MR-6.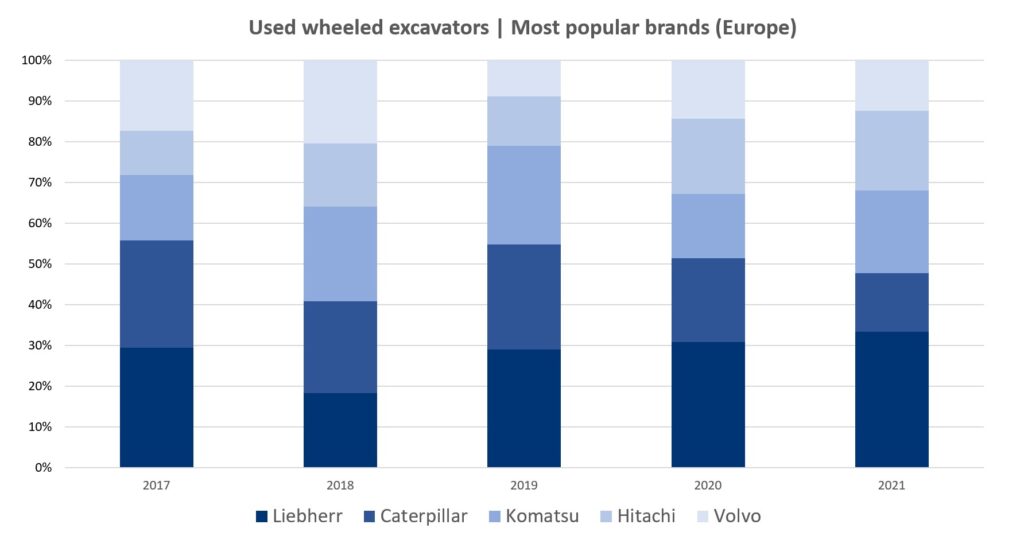 Used wheeled excavators: prices up by 16%
The tight supply combined with higher productivity continues to push demand for wheeled excavators. Ritchie Bros. European auctions and marketplace, through which more than 1,800 wheeled excavators were sold over the last five years, reveal a strong upwards trend in price performance. Although the average machine age went up, the median price of a used wheeled excavator sold was €20,000 in 2019, €24,000 in 2020, and rose further in 2021 to €28,000. Comparing 2020 with 2021, the median price increased by more than 16%. Particularly strong demand for wheeled excavators came from Poland, Spain, France, The Netherlands, and Italy.
In 2021, some of the second-hand mobile excavators sold at Ritchie Bros. saw selling prices close to those of new machines. For example, an unused 2019 Hitachi ZX170W-6 excavator sold for €157,500 (£131,384) in France. Another high performer was a 2018 Caterpillar MH3024, which sold in the UK for €114,869 (£96,000). Low hour models are especially hard to come by and sell for premium prices. A 2019 Komatsu 2019 PW160-11 wheeled excavator with just 300 hours on the meter, was sold in The Netherlands for a whopping €109,000 (£90,943).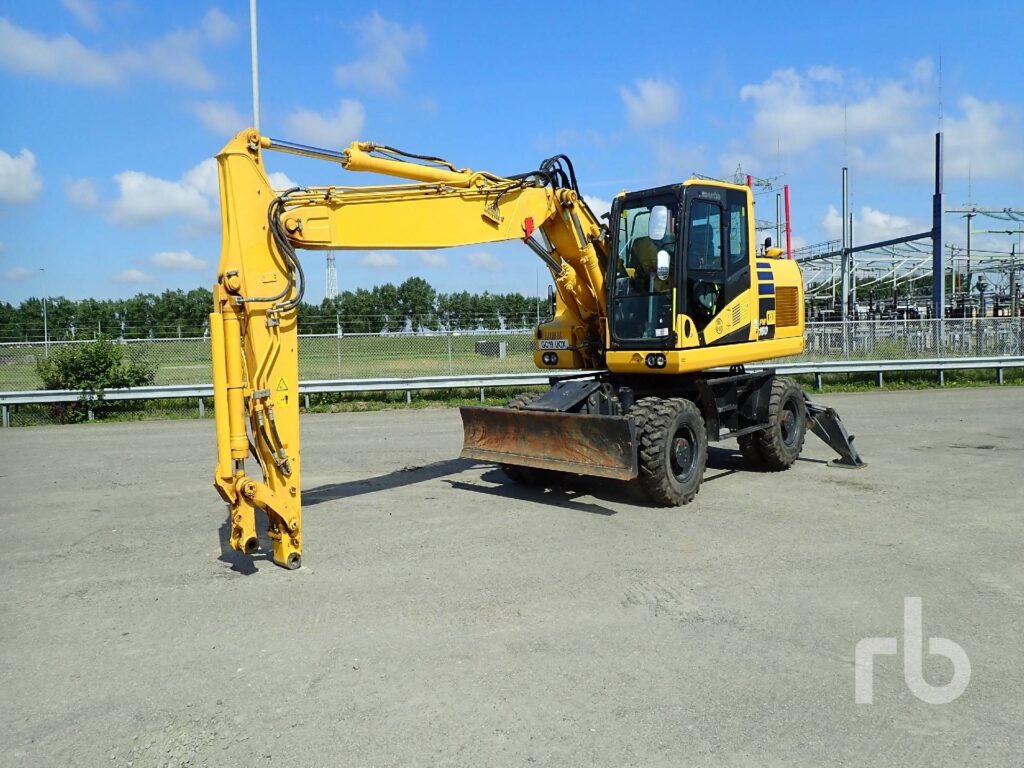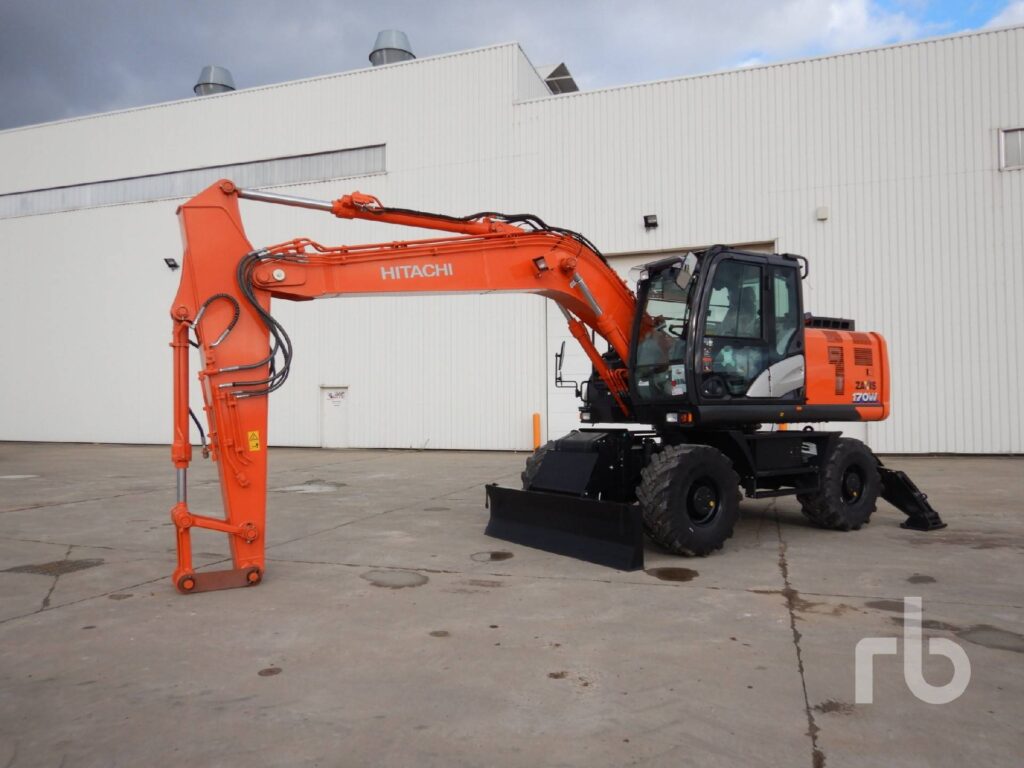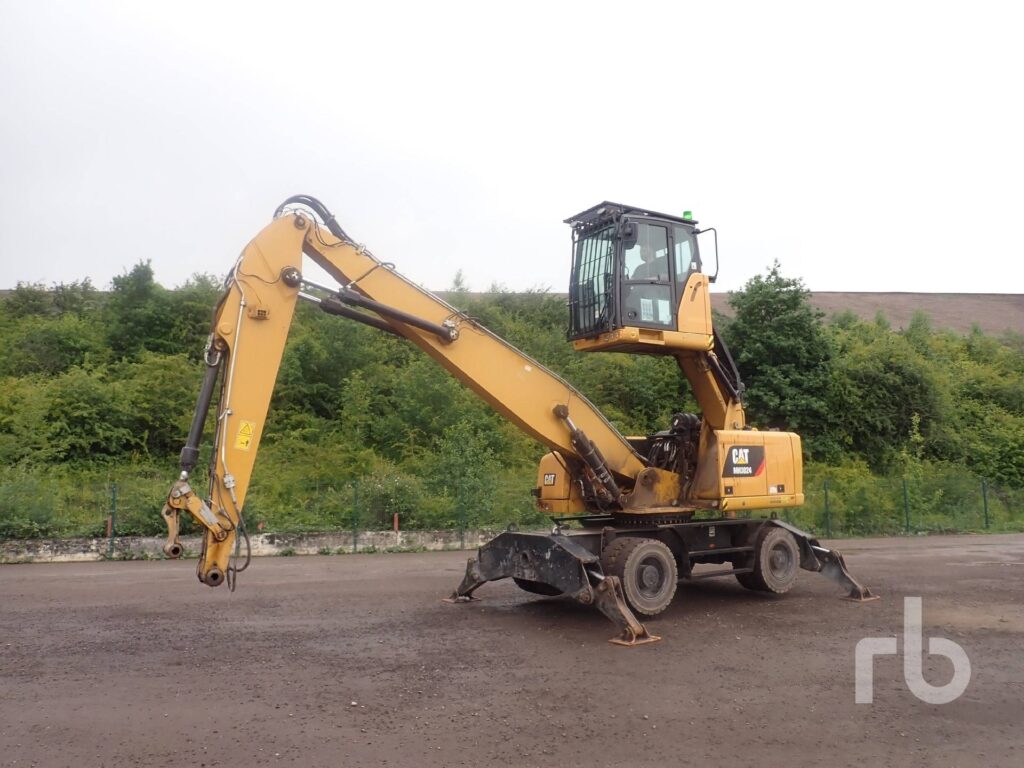 Dive deeper into our data and discover more wheeled excavator prices
Conclusion
Construction businesses that want to get their hands on new or used wheeled excavators can expect continued challenges from market conditions in 2022. If machines are needed quickly and for a short period, renting might be the best option. If businesses prefer to own the machine to ensure fast availability, our best advice is to sign up to receive inventory updates for auctions, online marketplaces, and listing websites. With a bit of luck, equipment managers and business owners will find what they need but should expect a price between 10-20% more than they are used to. At the same time, those who are looking to sell a wheeled excavator in this market can expect a relatively short selling time and high proceeds.
Looking to sell your wheeled excavator? Find out how we can help you maximize the sale.