6 big construction industry trends for 2022
Insights
December 16, 2021
|
6
minutes to read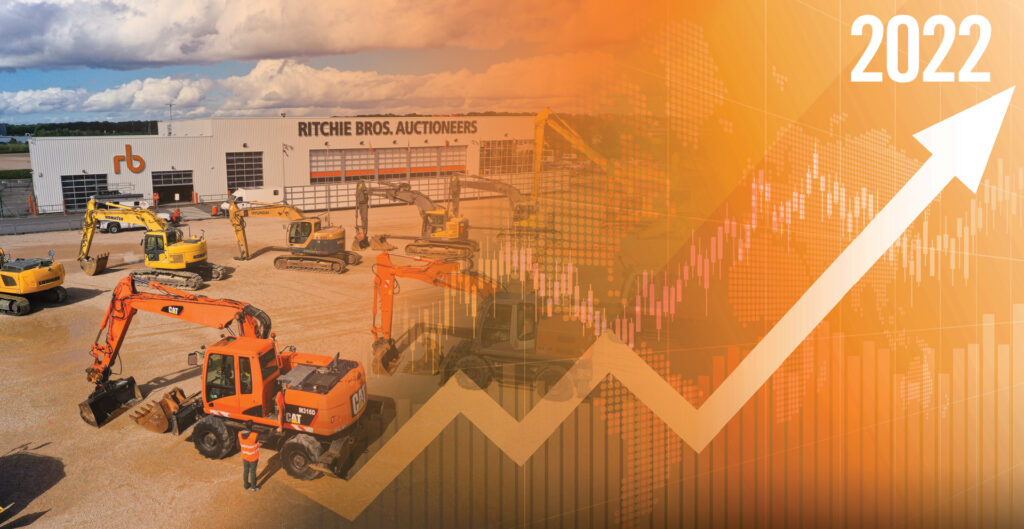 Good-bye 2021, hello 2022! A new year is upon us and we're looking ahead to what the year might bring. We've rounded up the industry trends that are sure to have an impact in 2022.
1. Optimistic outlook on productivity
Productivity in the European construction sector is expected to grow throughout 2022, with the short-term outlook currently sitting at 3.6%. Further economic recovery is at the top of everyone's list as we move into the new year. Most notably, governments across the globe have already started to focus on infrastructure investments as a key strategy to jumpstart these efforts.
Multiple large projects across the continent are scheduled to start ramping up in the coming months. The plans are diverse, including the London Cross Rail Project in the UK, the on-going ABC+De motorways projects in the Baltics, the Gas Network Development Plan in Germany, a massive housing project in the Netherlands and the environmentally-focused NextGenerationEU project across the EU, to name a few. The wide range of planned construction activities across Europe are expected to drive demand for both new and used heavy equipment in the coming years.
2. Continued pressure on the equipment supply chain
While productivity growth in the construction industry is good news, the availability of equipment is expected to continue to be a challenge in 2022. Manufacturers are still flooded with new equipment orders and demand continues to increase. However, production is being impacted by the global computer chip shortage and the rising cost and availability of raw materials, leading to extended delivery lead times.
Construction businesses may need to be creative with other options to bridge equipment shortages, such as buying used machinery or renting. In fact, the European Rental Association expects a 5.6% growth in rental activity for 2022 as manufacturers return to normal production schedules.
3. In-person and hybrid events
The last 2 years of pandemic travel restrictions and social distancing threw a major wrench into hosting in-person conventions and live events. The heavy machinery industry developed innovative event formats for panel discussions, product launches, webinars, and more. The thing they had in common? Almost all were online.
For 2022, dozens of on-site tradeshows, conventions, and events are back on the calendar. However, many organizers are keeping an eye on emerging Covid-19 variants and might consider hybrid events that combine live and online activities.
One of the major events returning for 2022 is the ever-popular bauma. The show is currently scheduled for 24–30 October in Munich, Germany. The last bauma show, held in 2019, welcomed nearly 630,000 visitors and featured over 3,500 exhibitors – it's no wonder the event has been called the "heartbeat" of the industry.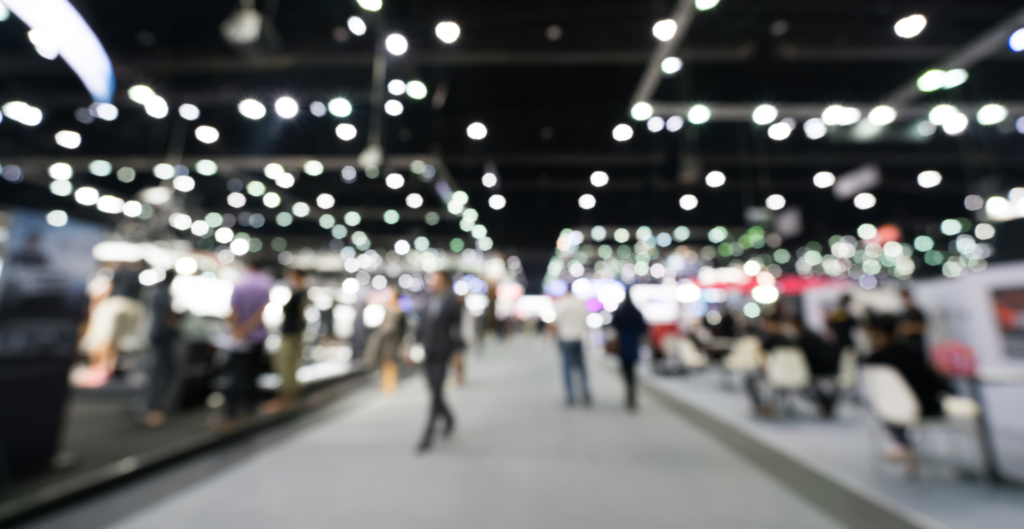 4. Operational complexities
The new year will also see many operational challenges continuing for construction companies and other heavy machinery users. Shortages of skilled workers, rising costs of construction materials, tighter regulations around sustainability… all of these and more may create hurdles throughout 2022.
The labour market in Europe is struggling to recover from the crunch of the pandemic, with employment numbers still below pre-Covid levels. Observers note that hours worked are down 4% and that nearly 2.5 million people are still in job retention schemes, which highlights on-going fears of inflation. Combined with pre-pandemic labour shortage levels dating back to 2019 of 3.6%, companies may continue to feel the effects throughout 2022.
As for materials, many civil contractors have felt the impact of changing prices throughout 2021. A recent survey showed that contractors had a whopping 92% of projects affected by unpredictable costs, particularly for materials such as steel, piping, and lumber.
In the EU, equipment manufacturers and end users will continue to be affected by requirements to start adopting sustainable, cleaner energy machines and processes. These laws and regulations are part of the European Green Deal policies designed to address climate change and environmental contamination. EU member states will be updating their climate and national energy plans in 2023 to meet the Green Deal's requirements, so construction companies should follow these developments closely over the next year.
5. Digital catch-up
The construction industry is one of the most technologically advanced industries in the world, especially when it comes to mechanical innovations and industrial applications. But in terms of broader digitalization, they have not been ahead of the global curve. Over the last 2 years the industry has propelled itself forward, embracing new digital tools and services that help manage rapidly changing circumstances.
Investments in technology reached record levels in 2021 and the trend is set to continue into 2022. Not only are companies investing more, but so-called "ConTec" (construction technology) start-ups have increased exponentially across the industry. These tech companies are providing new advancements in software systems, including platforms for fleet/inventory management, parts replacement, market trend monitoring, and more. Modern data intelligence combined with these technological advancements will help companies make better, more informed business decisions now and in the future.
Other digital solutions include health and safety apps, carbon emission calculators, and online platforms for buying and selling used machinery. Business owners, fleet managers, and everyone in between are now more likely than ever to move to smart dashboards and mobile apps to streamline tasks and reduce administrative burden.
6. Green, clean, next generation machines
The future of heavy equipment is green. Manufacturers are developing "cleaner" next generation machines to meet emission goals set by initiatives like the Paris Climate Agreement. Popular brand JCB debuted several electric-based machines, such as a mini excavator and a telescopic forklift. Caterpillar recently launched a new wheeled excavator that can be powered with biodiesel and meets both EU Stage V and US EPA Tier 4 Final emissions standards. Volvo CE has confirmed that 35% of their vehicles will be electric by 2030.
The heavy equipment rental sector is also making eco-friendly fleet investments. Companies, such as Boels, have placed orders for large numbers of electric and EU Stage V machines. Other firms are focusing on eco-friendly fuels – Swedish company, Kranpunkten, is already using HVO100 (hydrogenated vegetable oil fuel) for 80% of its fuel power. From supplier to end user, the industry is committed to reaching net-zero carbon emissions. In 2022, this trend is expected to rise with more advanced products and availability of electric and hydrogen-fueled machinery on the market.
We hope you're looking forward to a brand-new year and the great possibilities that it might bring. Though there will be challenges in 2022, it's shaping up to be a year of growth for the industry and we can't wait to see where it takes us.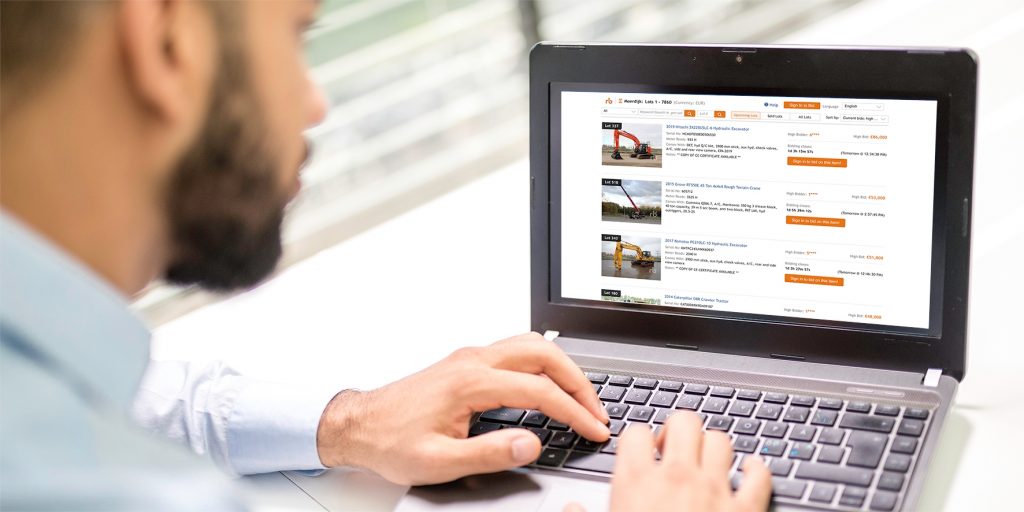 Sign up for a free Ritchie Bros. account today.
Get the scoop on the latest marketing trends, fresh inventory updates, upcoming auctions, and more!