SPOTLIGHT: Five key trends for Volvo CE used construction machinery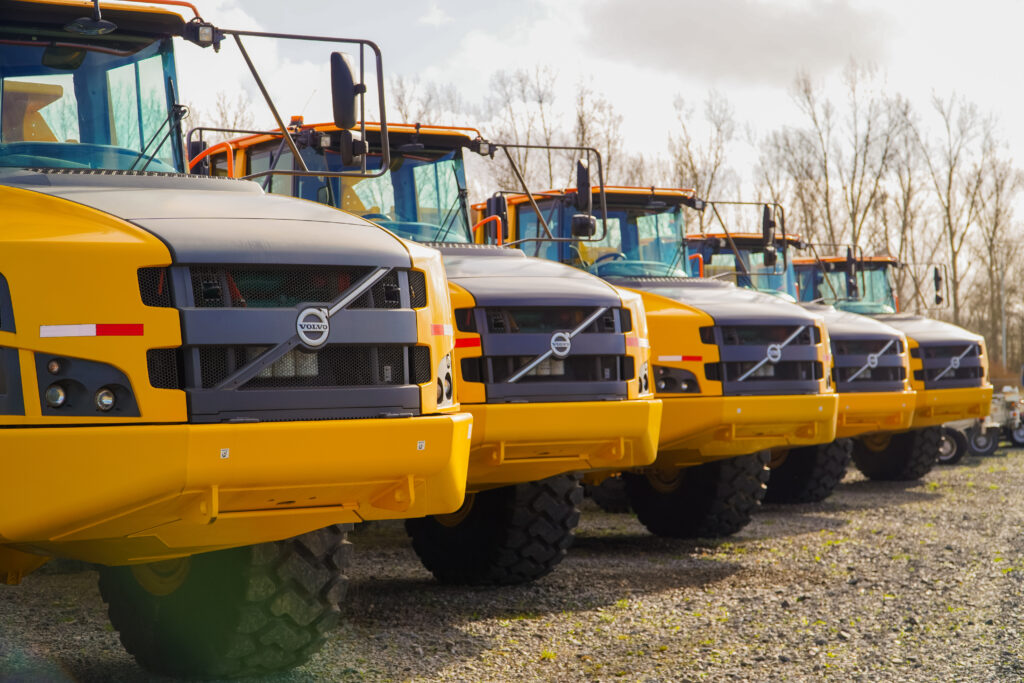 For decades, Volvo CE has been one of the leading manufacturers in the construction machinery industry. Offering a diversity of equipment from compact excavators to articulated dump trucks, Volvo started its journey in Sweden two centuries ago. In this new article, we take a look at the trends for this OEM's construction equipment on Ritchie Bros. selling channels in recent years.
1. Fewer used Volvo construction machines came on the market
Those who know Ritchie Bros. know that we sell any brand of heavy equipment for all sorts of industries including construction, mining, agriculture, and more. Over the last 5 years (2017-2021), we've seen a decrease in Volvo equipment coming into our European auctions and marketplace. We sold more than 4,100 Volvo machines over the last five years, with 86% being construction equipment. Especially in 2021, the availability of used Volvo CE units at Ritchie Bros. decreased by 20%, similar to other brands.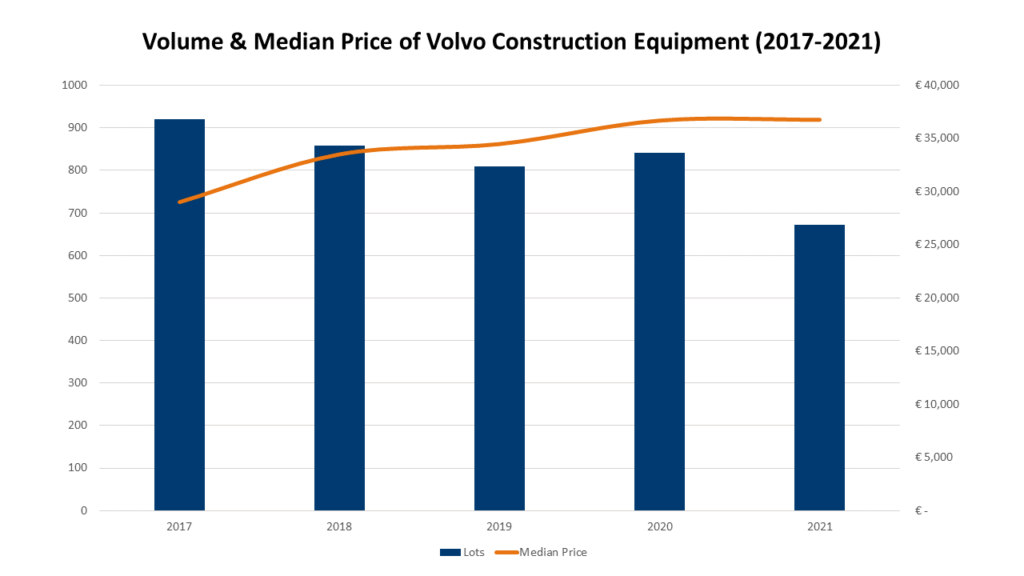 2. Volvo CE wheel loaders lead the way
While Volvo offers a large variety of construction equipment, these 3 equipment categories constitute the majority of Volvo items sold by Ritchie Bros. in Europe: wheel loaders, hydraulic excavators and articulated dump trucks. The three together represent no less than 58% of all Volvo equipment volume sold via Ritchie Bros. channels from 2017 to 2021. Wheel loaders (22%) lead the way, followed by articulated dump trucks (18.5%) and hydraulic excavators (17.5%).
3. Used Volvo units got more expensive
Volvo wheel loaders continued to be extremely popular at our European auctions and marketplace. They represent 26% of all wheel loaders we've sold (only surpassed by CAT wheel loaders). Over the last 5 years, we sold more than 930 wheel loaders. In that time frame, the median price of a used Volvo wheel loader increased by 17%.
Volvo articulated dump trucks represent approximately 46% of all articulated dump trucks sold at Ritchie Bros. in Europe, making Volvo the leading brand in this category. While volume remained relatively steady since 2018, interestingly the median price of Volvo articulated dump trucks decreased between 2020 and 2021. Buyer demand for this category was much lower in 2021, while the median age of Volvo articulated dump trucks increased from 12 to 15.5 years over the same period.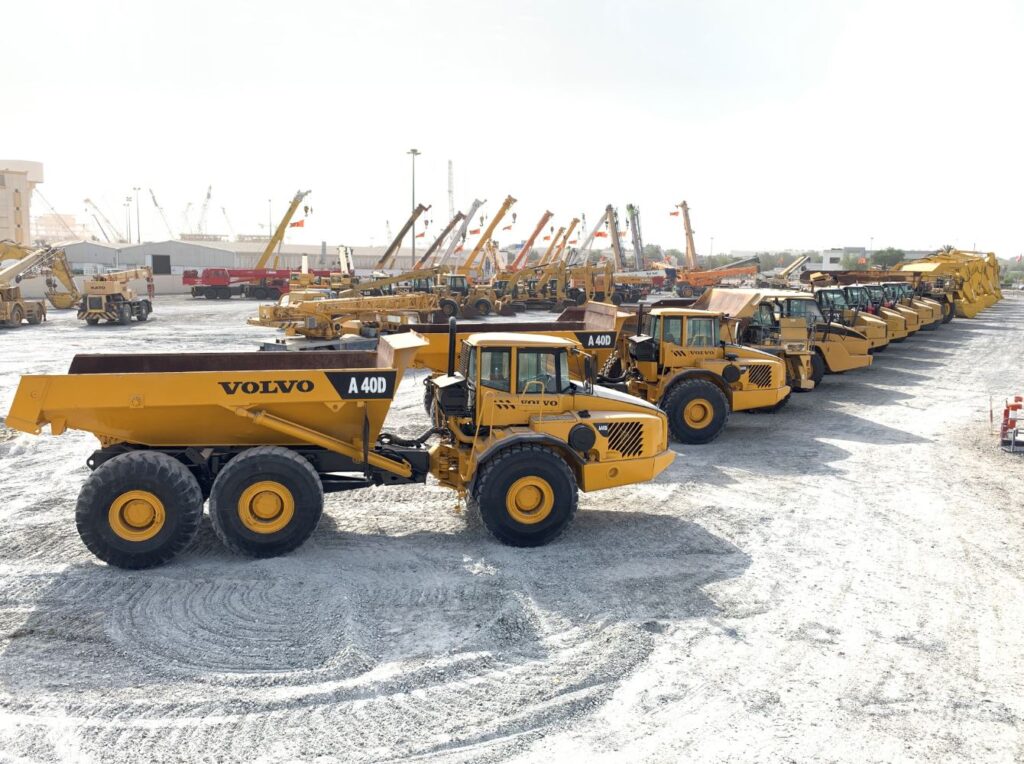 When we look at hydraulic excavators, Volvo reaches the top 3 of the most sold brands for this category of equipment with 15%, following Caterpillar (first) and Hitachi (second). Over 680 Volvo units were sold across Ritchie Bros. sales channels over the last 5 years. The number of Volvo excavators for sale at Ritchie Bros. reached a peak in 2020 and then decreased by 14.8% the following year. The median price steadily increased up to +14% between 2020 and 2021.

Like this article?
Click here and subscribe to our blog.
4. Spain was the top buyer country for used Volvo CE equipment
Our auctions and marketplace attract buyers from all over the world that compete for the items they need. The exact model, configuration and condition often determine which buyer ultimately wins the item. But when we look at the top buyer countries for Volvo wheel loaders, articulated dump trucks, and hydraulic excavators, we keep arriving at the same top 3: Spain, The Netherlands, and Poland. Viva España!
5. These Volvo CE machines got the highest prices
We found in our Marketplace-E and online auction inventories the latest and most expensive Volvo equipment models sold in 2021 and 2022:
In March 2021, a Volvo ECR380EL hydraulic excavator from 2017 was sold for £106,000 (€126,770) at our Maltby (UK) auction.
That same month, we successfully sold a 2019 Volvo L180H wheel loader for €235,000 at our Moerdijk (The Netherlands) auction site.
Finally, Volvo A30G's are quite popular machines at Ritchie Bros. At a recent auction in July 2022, we sold a 2017 A30G for €160,000 to a lucky bidder who put it to work immediately.

Check Ritchie Bros. marketplace and inventories to find your next Volvo equipment.
Want to read more about our SPOTLIGHT article series? Learn how a tight supply of wheeled excavators raises pricing by 16%