It's all about connectivity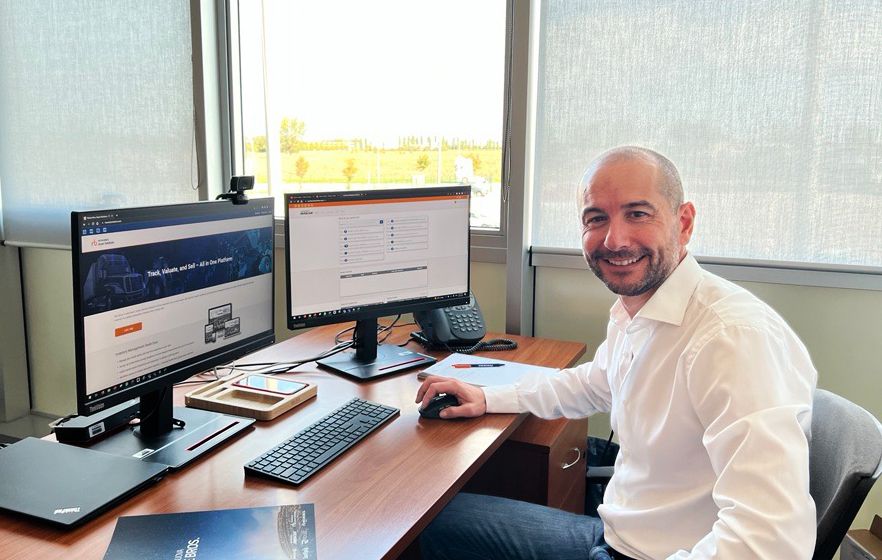 Our industry is more and more about connectivity and digital services that make our work more effective and efficient. Digitalization of our industry is one of the main themes for this year's bauma tradeshow. With Ritchie Bros.' transition to an online marketplace for insights, services, and sales solutions, we continue to take steps towards developing technology and connecting our services.
Popular classified ads platform Mascus (a Ritchie Bros. company) has some really interesting technology under the hood. A few years ago, we decided to develop an Inventory Management System (IMS) and we released it in the market under the name Ritchie Bros. Asset Solutions. Dozens of businesses around the world use our IMS to track their assets, discover pricing and unlock full disposition power. This summer, we introduced a new interface for Mascus clients, allowing them to upload equipment and create ads using the IMS. And the response has been extremely positive.
Our Content team caught up with Luca Perlati (Operations Manager at Ritchie Bros. Asset Solutions) to discuss the latest developments of this exciting project.
Hi Luca! Tell us a little bit about yourself
"My name is Luca Perlati and I have over 20 years of experience in the heavy machinery sector in different departments: sales, rental, valuation, data, and services. Last 10 years I worked as a Sales Manager at Ritchie Bros. and with the Mascus division. Most recently, as manager of the Ritchie Bros. Asset Solutions commercial operation for the international region."
For those who don't know Mascus, can you explain what Mascus is and how businesses are using it to manage and sell heavy equipment?
"Mascus is one of the leading global equipment listing websites, that helps businesses place ads and sell their assets to a global buyer base. It's a popular high-traffic website translated into 38 languages with hundreds of thousands of listings for sale. Mascus is an essential platform for businesses that want to sell machines by themselves. It's easy to use and we have local support teams available to help customers with any inquiries they might have."

What is inventory management, and who needs it?
"The Ritchie Bros. inventory management system (IMS) is a mobile-friendly web solution that helps customers manage their fleets throughout their economic life cycle. IMS is useful for different types of customers: rental companies, OEM dealers, traders, contractors, and end users who want to keep their fleet under control even if it is managed and located in different depots. With technology playing an increasingly crucial role, customers also want to access the platform from multiple devices simultaneously, decide between different sales channels, have their activity reports, and get an updated inventory estimate. All this is possible with our IMS which uses advanced technology with integrated disposition format built-in."
Can you give an example of a Ritchie Bros. inventory management system user, and how it has transformed the way they manage equipment?
"I can give the example of an equipment dealer who sells and rents new and used heavy machinery. Using the IMS by Ritchie Bros., they inspect used machinery and keep track of internal notes made by the sales representatives. They can also get a price estimation on their machines thanks to the RB Price Results tool, manage rental and demo machinery bookings, and publish the used machines on Mascus for sale. With a single click, the dealer can send assets on sale to an auction or Ritchie Bros.' Marketplace-E platform."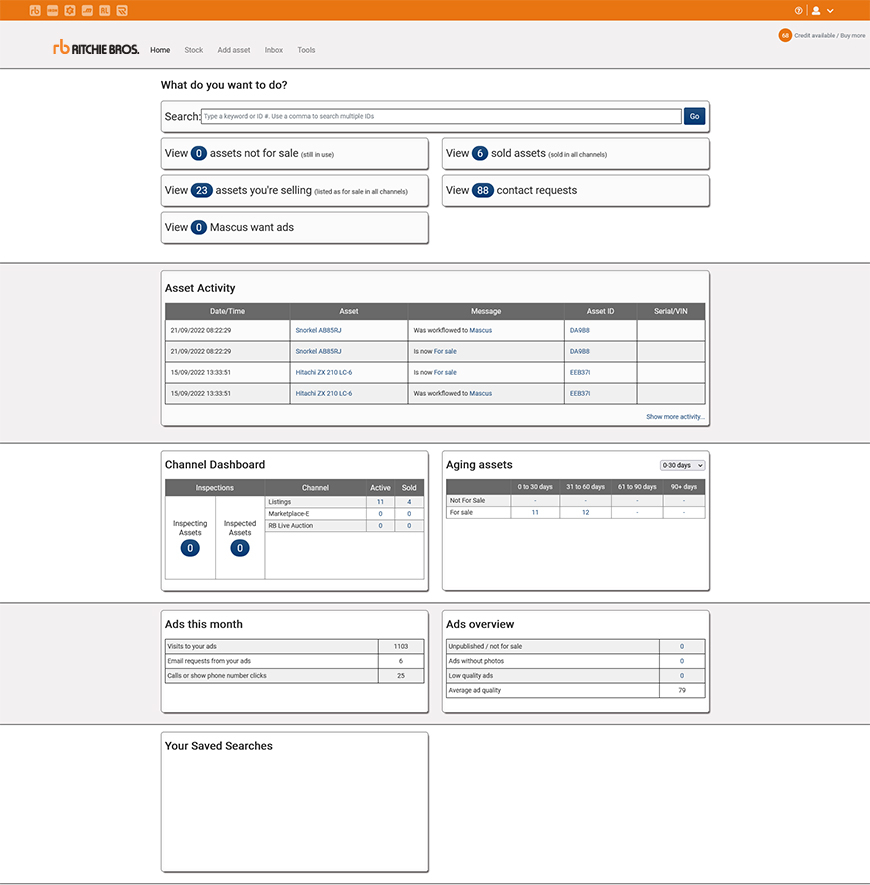 Tell us about the recent developments with IMS. For whom is it interesting and why?
"The Ritchie Bros. Price Result is certainly one of the tools that IMS users greatly appreciate because it gives access to the Ritchie Bros. global auction results and Mascus listings pricing data. With this tool, one can see the pricing for a specific equipment type across global Ritchie Bros. auctions and Mascus listings to get an estimation of their machine value. Another one of the latest important developments is certainly the IMS – Mascus project. It is a unique solution that no one else is currently offering for free on the market."
What is the IMS – Mascus project?
"It's all about connectivity. The goal of this project is to give Mascus clients access to the Ritchie Bros. IMS system with all its tools. They'll have a better overview of their assets, see equipment pricing data, and can easily select a selling channel that fits their needs at that moment. We have started this migration for Mascus clients in Italy, Turkey, Sweden, Finland, and the UK. Other countries will follow, including Denmark, the DACH region, the Benelux region, France, Poland, and Ireland. Eventually, all Mascus listing customers will be able to use this modern and unique solution.

The users get a virtual tour around the platform. So far, the feedback we have been getting is super positive. People find it easy to use and very intuitive."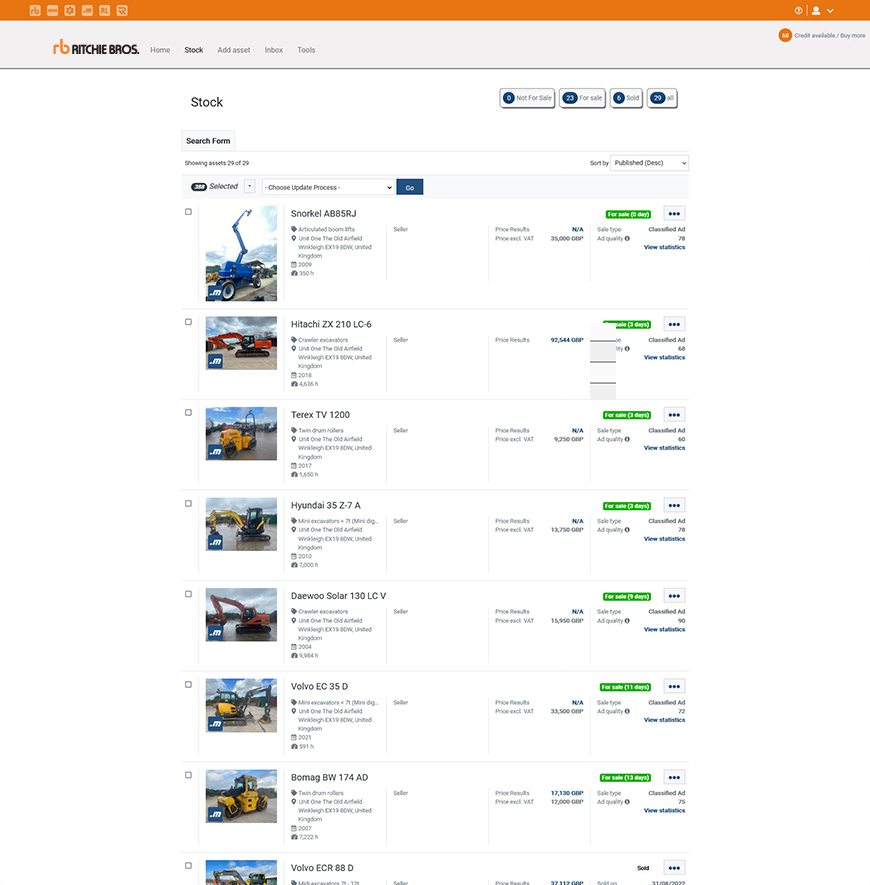 Do you have any tips for equipment dealers and fleet managers who read this?
"Absolutely. It sounds so easy but take good care of your machines and use the available tools. The most successful sellers on Mascus don't just leave their items on sale for months without taking action. They manage used machines professionally, often using the tools that we offer. We provide inventory management solutions for many company types, including individual and OEM dealers, rental companies and others. We offer this for every type of company that works with new and used machinery."

Like this article?
Click here and subscribe to our blog.