How Rouse brings actionable fleet intelligence to rental businesses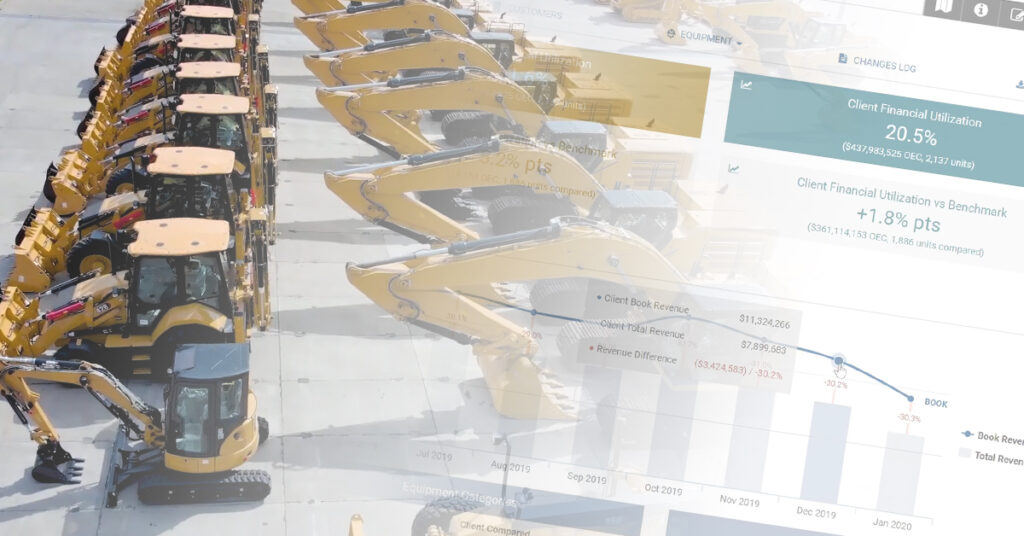 Data drives the world around us and the equipment rental industry is no different. For many rental businesses, conversations about data are often paired with digitalization solutions that can help them develop efficiencies and improve business decisions. Whether it's for benchmarking rental asset utilization, tracking, or disposition, it's not only the data on its own but also the applications around it that make a massive difference.
Big or small, all rental businesses are using basically the same KPIs to track their fleet performance and profitability. Now more than ever before, understanding the reality of one's fleet has become a critical success factor. Collecting, modeling, and visualizing asset data is rapidly transforming the way that the rental industry does business. Rouse Services, a leader in rental equipment intelligence, has been in the data game for over two decades in North America, making their expertise in the rental sector unique.
Expanding to the European market
The company was founded in 1920 in the US and specialized in auctions and liquidations. In 2000 a transformation took place when the focus of the organization shifted to appraisals for equipment and tool rental companies. Equipment sales and data analytics soon followed, with the company becoming a leader in providing rental companies and dealers with industry benchmarks and data-reporting solutions.
In late 2020, Rouse Services joined the Ritchie Bros. family of solutions, accelerating our evolution from an auction company to a marketplace for insights, services, and transaction solutions. Now Rouse is expanding its market intelligence solutions to the European market, an exciting development for the European rental industry.
Among other things, we currently collect about USD 20 billion (EUR 18 billion) worth of used equipment sales data and we use that to benchmark what equipment is selling for across the world.

Phil Mause, Managing Director, Rouse Analytics
Watch the interview with Gary McArdle (President at Rouse Services) at the Executive Hire Show (UK) in February 2022.
Tailored data and benchmarking services for rental companies
So how does Rouse develop their benchmark rates and utilization data? More than 250 rental companies that already work with Rouse provide data from their fleets and actual rental invoices nightly through their proprietary reporting platform. The information is then aggregated and anonymized to provide customers with real-time visibility into their own pricing, utilization, and other rental fleet KPIs as well as comparisons to historical benchmarks.
Fleet information data includes equipment date of hire, the length of time it's been rented, and the total usage during that rental period. On the invoicing level, the data includes rental prices of each piece of equipment, pick-up and delivery fees, fuel costs, damage waivers, and more. The combination of these multiple layers of details provides an unprecedented view into a rental company's full revenue stream. Rouse users can not only keep track of their own fleet but also benchmark it in various ways against the industry averages.
We're tracking the fleet at an equipment level… And we've tried to build a comprehensive picture of the total revenue pie and identify the individual slices that you can compare on an "apples-to-apples" basis.

Phil Mause, Managing Director, Rouse Analytics
Interested in learning more? Click here to discover Rouse and don't hesitate to contact the Rouse team.