Connectivity and digital transformation are big themes at bauma 2022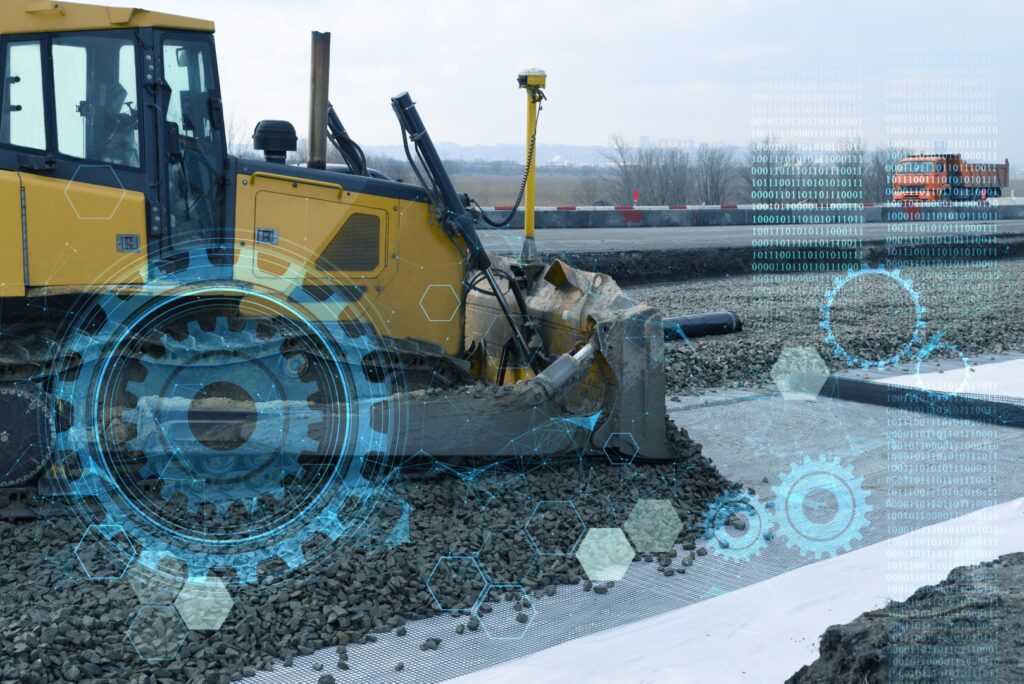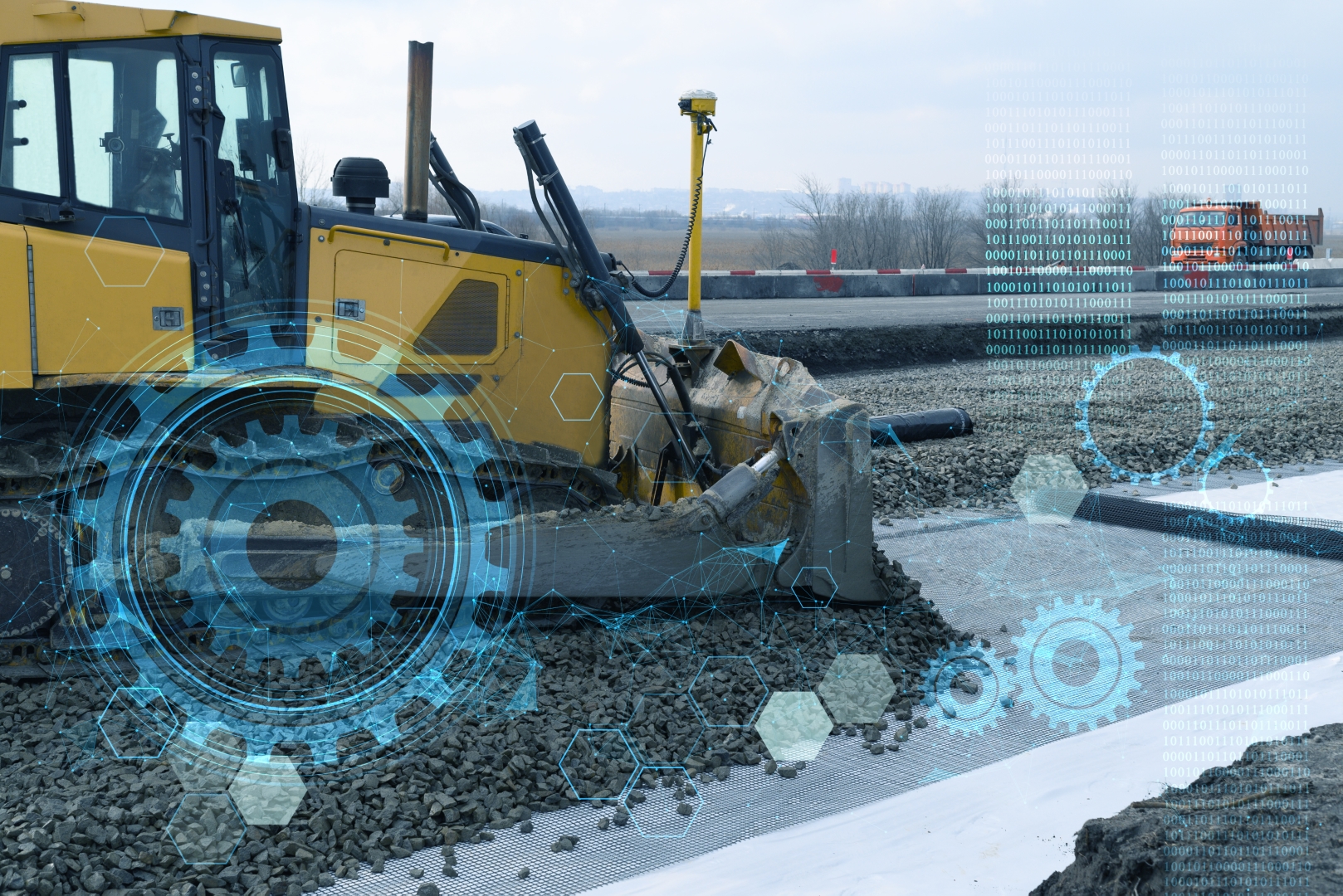 From the micro to the macro, a raft of machine connectivity technologies will be at bauma this October. New opportunities and operations are coming to market as the industry's ongoing digital transformation continues.
We all know there is still some way to go before the digital construction site becomes an everyday reality. Nevertheless, our ongoing innovations bring us closer each day. This year's bauma will showcase some of the latest and greatest examples of the transition to a digital landscape for construction. To get the audience warmed up, the show organisers have already released this interesting bauma TALK which serves as an enticing primer. It takes a look at some of the potential barriers to overcome – such as a lack of data standards, uniform communication protocols and internet coverage – and outlines some solutions.
From the exhibitors at bauma, there will be a host of innovations on show, including a number of specialist initiatives. For example, from Liebherr's components division there will be a condition monitoring system for slewing bearings. Its BCM system incorporates measuring devices permanently installed on the bearing to provide optimum remote monitoring of wear and tilting clearance, removing the need for technicians to mount dial gauges while under the machine. Other digital assist systems being presented include a force sensor for hydraulic cylinders and digital condition monitoring for IC engines.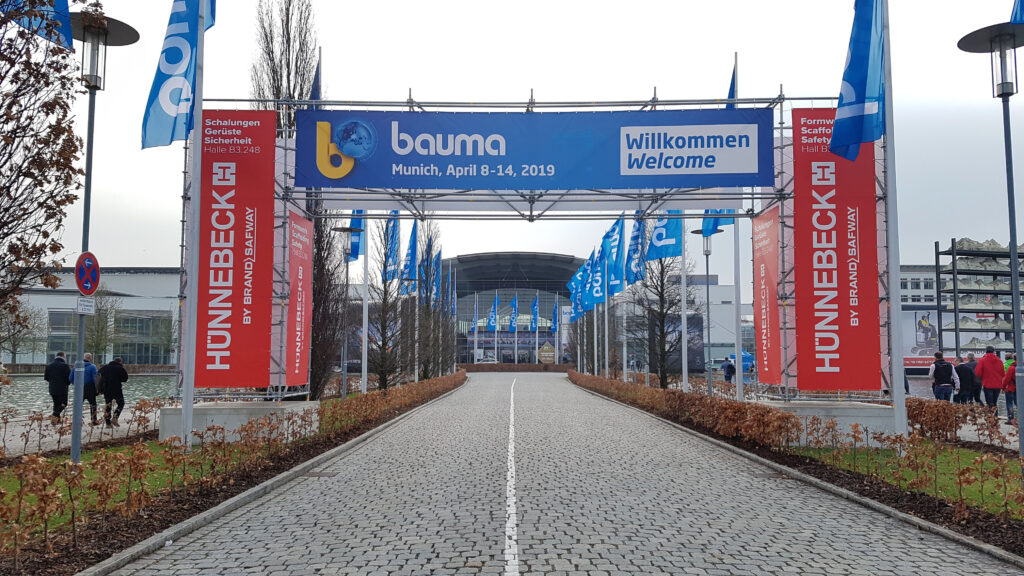 Hamm, meanwhile, will be showing off its Smart Compact and Smart Doc technologies, with the latter linking machine data to GNSS position data to create compaction reports in PDF format. Smart Compact raises compaction quality to a new level by integrating local weather data into the evaluation.
Interestingly, it's not just the construction companies that are taking to bauma to showcase the latest digital innovations. Agricultural giant Fendt returns, and this time one of the highlights at its booth will be the FendtONE offboard solution. By showing the vehicle's position and its fuel, AdBlue or fertilizer levels in real-time, working machines can be supported more efficiently, even if the delivery driver isn't certain where they are. Work orders and all required information can be sent directly to the machine, removing the need for personal coordination, with details of the work that was performed immediately sent to the farm office. Exportable as a PDF, this facilitates documentation in accordance with applicable legal requirements.

Like this article?
Click here and subscribe to our blog.
The Ritchie Bros. digital journey continues
Of course, Connectivity and Digital Transformation will be two of the big themes on the Richie Bros. stand too. Not only is the Ritchie Bros. mobile app gaining popularity with its enhanced bidding features. Ritchie Bros. online marketplace Marketplace-E is sure to attract plenty of attention, given its rapid growth over the course of this year. Combining a team of specialists with intuitive technology that delivers access to a global audience of buyers, Marketplace-E is slashing disposition challenges for busy equipment owners that want to keep control over price. Evidence is the 57% increase in machines sold across Europe and the Middle East in the first seven months of 2022.
There is more to Ritchie Bros. than buying and selling equipment. Another technology that will be highlighted at bauma is SmartEquip's parts-procurement platform which helps equipment managers and mechanics boost uptime by streamlining the time-consuming ordering process and more. At the Ritchie Bros. booth, visitors can also discover Rouse Analytics, which provides rental companies with a host of benefits, by aggregating their fleet data and analyzing it against data from similar companies. It offers customers invaluable insight and real-time visibility into pricing, utilization and other KPIs. Or there's the RB Asset Solutions Inventory Management System which can help companies get up-to-the-minute valuations on equipment, enabling it to be renewed at the most profitable moment.
So, if this year's bauma gets you in the mood for updating your fleet with one of the advanced new machines on show, be sure to also pay a visit to the Ritchie Bros. stand, where we can show you the ideal way to free up time and capital to fund that next 'must-have' purchase.
Visit Ritchie Bros. at bauma 2022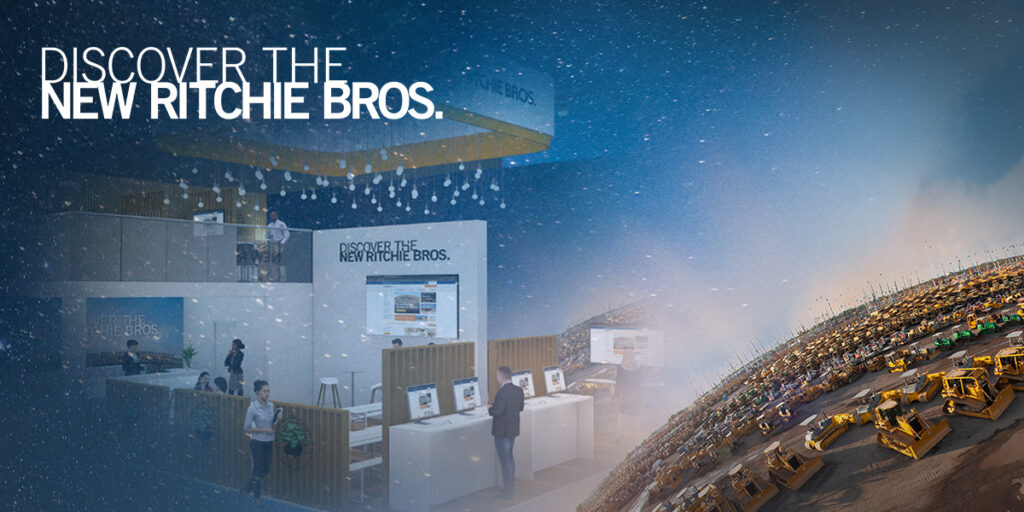 Our industry continues to offer new and exciting ways of doing business for construction companies. We see it ourselves, in the changes in customer operations that we are helping to facilitate with our ongoing roll-out of products and services – both online and real world. If you do make the trip to Munich, be sure to take a good look at some of the exciting new machines being rolled out. And don't forget to stop by the Ritchie Bros.' booth and say "hi". We're looking forward to catching up with as many friends as possible.