Case study: Selling 17 tractors fast and easily
Selling
November 14, 2023
|
3
minutes to read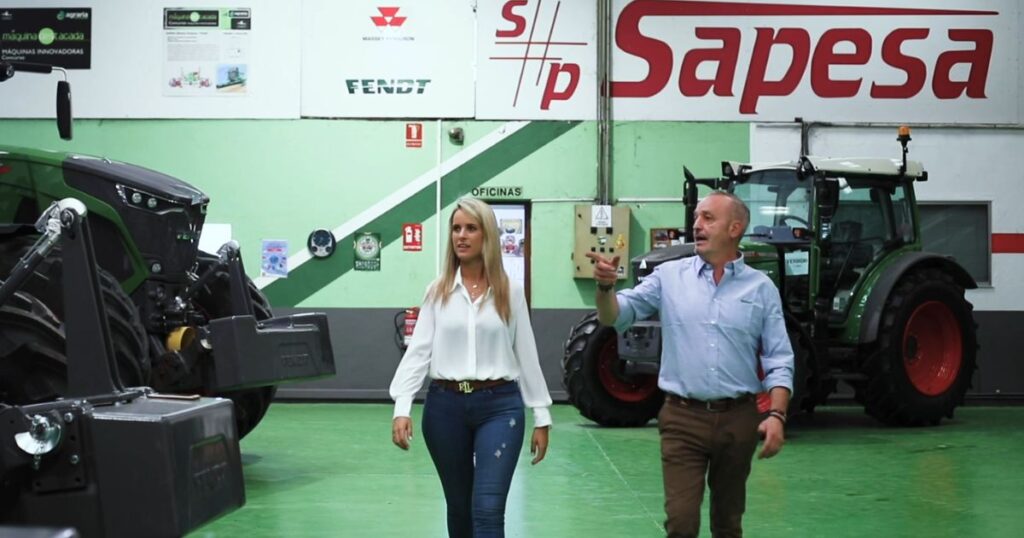 Imagine this: You are a well-established agricultural dealer with decades of presence in the market. You primarily work with farmers and service companies. Although the key focus of your business is to sell new machinery, another significant portion is to receive traded-in used machines and sell them on the market as efficiently as possible. What do you do? Check out the successful example of Spain-based SAPESA.
Alfonso Sanz and Ana Miñambres work at SAPESA, a successful dealership in Valladolid specializing in agricultural equipment and spare parts from Fendt and Massey Ferguson, with nearly four decades of history. Alfonso is the Manager, and Ana is in charge of Marketing. We visited them during one of their workdays to discover the secret to running their business.
The need to sell quickly
Being the official distributor of Fendt in Valladolid and Segovia, SAPESA's primary customers are farmers, but service companies as well. Their strength lies in tractors, but they also sell other agricultural machinery, such as balers, harvesters, mowers, and more. They like to keep their inventory clean, which means the company needs a fast and effective way to sell used machines that were traded in for new ones.
"As a dealership primarily focused on selling new tractors, we accumulate a significant number of used machines that need to be sold quickly. Holding onto used tractors poses a challenge as it ties up a lot of capital, and equipment can lose value over time. Our best course of action is to move them swiftly."
The solution: The role of Ritchie Bros.
SAPESA was introduced to Ritchie Bros. ten years ago when a company representative visited them and informed them about equipment auctions. "Back then, we were unfamiliar with Ritchie Bros. and weren't even aware that there were companies specializing in this type of work," Alfonso recalls. However, the sales representative convinced them to give it a try.
"Initially, we were hesitant, particularly around the payment of the sale. However, we decided to take a chance and consigned 17 tractors for our first auction. It was a resounding success. Ritchie Bros. provided us with the perfect solution to move these machines forward safely and reliably."
Since then, the company has continued working with Ritchie Bros. because it offers them an easy, fast, and secure way to reach clients they otherwise wouldn't have access to.
"Ritchie Bros.' professionalism, honesty, excellent service, and ability to reach customers have been essential in maintaining a strong business relationship over the years."
The way forward to 2024: A takeaway from SAPESA
"To companies looking to sell equipment, we encourage them to try working with Ritchie Bros. Our experience has been highly positive because it simplifies the sales process quickly and easily. Moreover, it allows us to reach clients who might otherwise be challenging to access. It's an effective way to sell used equipment at competitive prices."
Do you have surplus equipment you need to sell before the end of the year? Get in touch with us and discover how we can help you.