Mobile Tech: Managing Your Fleet On the Go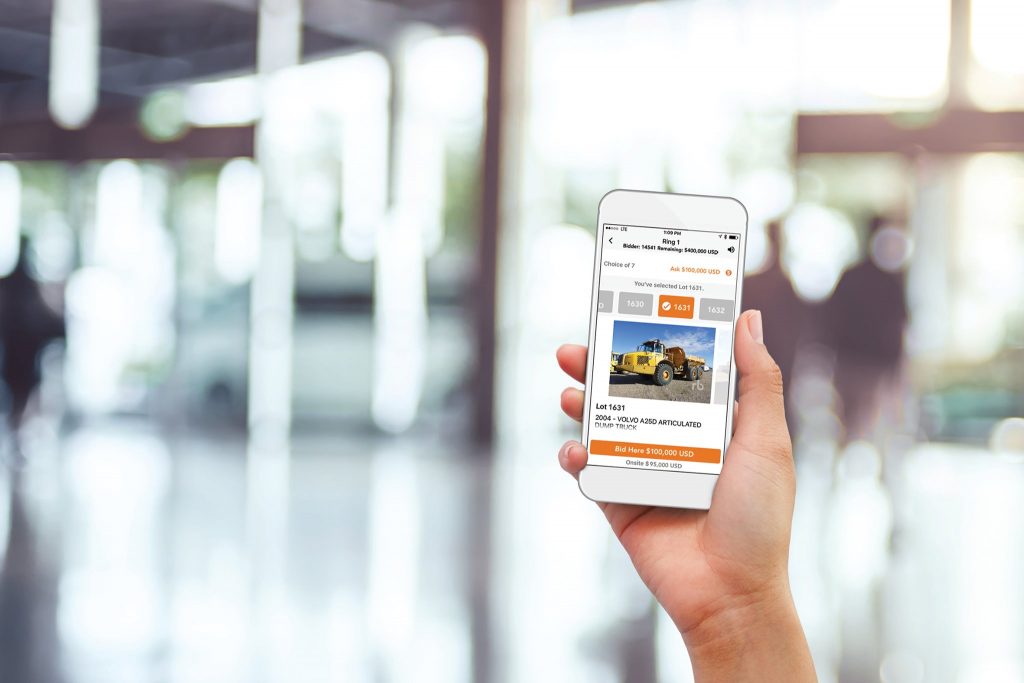 "There's an app for that!" Apple's famous catchphrase has come to define our personal and professional online lives. The digital era is an evolving frontier, regardless of industry, and the heavy machinery business is no exception. In this blog post, we look at the Ritchie Bros. mobile app and 5 other great tools for the industry.
A study in the U.S. from late 2020 revealed that we can expect to spend around nine years of our lives on our phones. It's one of those statistics that is both surprising and not surprising all at the same time. For better or worse, the mobile world is increasingly where we live our lives and do our business, and that even extends to what we do here in the equipment sector.
The Ritchie Bros. Mobile App at a Glance
Our mobile app gives Ritchie Bros.' customers a fast and efficient platform to search for and buy equipment through an easy-to-use interface currently available in English, Spanish, Italian, French, German, Dutch, and Polish. It has users from more than 120 countries. It had over 570,000 online searches in the European, Middle East, and Africa (EMEA) market in the past year!
In 2020, we saw that the Ritchie Bros. mobile app became the most popular way of doing business for 469,400+ customers globally and 71,500+ in the EMEA regions. New users have driven a massive uptake of our app in the past year, including a huge 62% rise globally and +70% in the EMEA!
In Europe, France has the largest percentage of Ritchie Bros. app users, with downloads increasing by 122% during the first half of 2021. The Netherlands is the fastest-growing market, with an impressive 179% jump in users since the launch of the Dutch version of the app in March 2021. Other EMEA countries in the top 10 list of users include Italy, Spain, Germany, UK, UAE, Belgium, and Ireland. In July 2021, the app was launched in Polish, one of the top buyer markets at Ritchie Bros. auctions.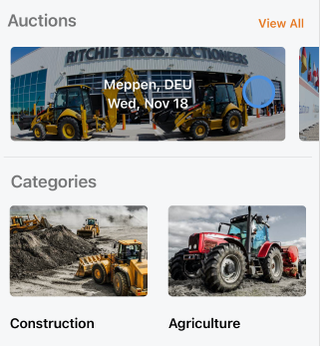 Apps for Everything?
While the Ritchie Bros. mobile app continues to establish itself as the go-to option for buying and selling used equipment, there has also been a rise in innovative apps for other sector areas. Below, we look at 5 other notable apps for folks in the industry.
5 More Top-Notch Apps for Industry Professionals
Cat App by Caterpillar
Need help keeping track of your equipment? The Cat App by industry leader Caterpillar lets users monitor the locations of machines, order service parts, and activate telematics devices from a mobile phone. The app can be used in conjunction with the PL161 – a Bluetooth tracking device attached to vehicles and heavy machinery.
Field Navigator by Farmis
Precision agriculture is a type of farming that aims to optimise crop yield while reducing environmental risks. Field Navigator is a popular app for Android that uses GPS to help agriculture professionals navigate in precise, parallel lines while driving in their fields. Users can also create tracks on Google Maps, measure field area and perimeter, and import/export field data for analysis.
Rouse Sales App by Rouse Services
This companion mobile app for existing Rouse Sales customers allows users to manage the sale of their existing machines quickly and efficiently. Equipment photos, details, and sales proposals are easy to manage and let users customise geographic preferences, price, and listing status – all from their mobile device! Available for both Android and iOS.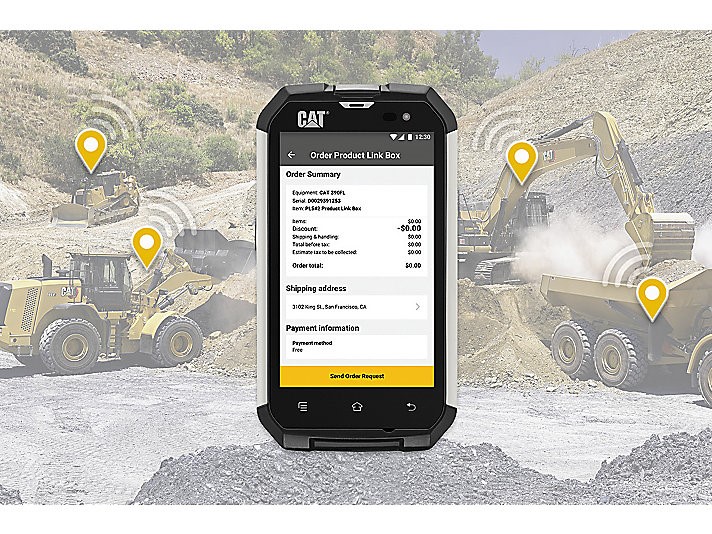 Bobcat MaxControl Remote Operation by Bobcat
Bobcat MaxControl Remote Operation is an iOS app designed to make machine usage easier by allowing remote operation from outside the cab. The Bobcat MaxControl component box can be easily installed in any compatible Bobcat loader using a single wiring harness. After installation, simply download the app to your mobile device, and you're ready to control your machine!
Ownminder (Beta)
Mental health and the well-being of workers has become an increasingly important issue in the construction industry. Leading refit specialist LucasUK has teamed up with a group of construction companies to develop and test Ownminder, a new "mind fitness" app initially devised by Dr. Vanessa Moulton, a chartered psychologist, and Tim Storey, a strategic consultant in the property sector. The app, currently in beta testing, aims to improve mental health and build mind fitness. According to the LucasUK website, testing will continue for a couple of months, after which Ownminder will be formally launched.
More Digital Tools to Manage Your Equipment
Mobile apps aren't the only online tools that can help you manage your fleet. Take a look at one of our favourite digital resources below that can help you meet your sustainability goals.
European CO2 Calculator by the European Rental Association (ERA)
As sustainability becomes an increasingly important issue, the ERA has developed a new app to track machinery's carbon emissions, helping to minimise environmental impact and comply with regulations. The ERA Equipment CO2 Calculator can calculate the lifetime carbon footprint of equipment per hour of use. Users can also find out which part of the machine's life cycle has the largest carbon output, compare different equipment use scenarios, and investigate fuel alternatives.