­­Women in the heavy equipment industry: Four stories from Ritchie Bros.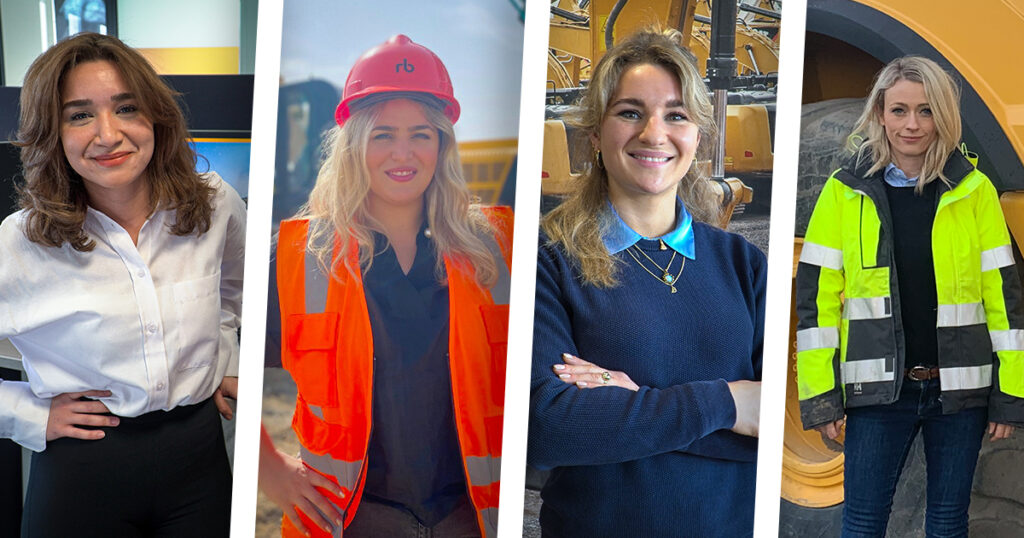 The heavy equipment industry still is a male-dominated industry. At Ritchie Bros., we see a large part of our success is having talented women working together and achieving great things across various functions. What are some of their stories? For International Women's Day 2023, we spoke with four of them.
Every year, Ritchie Bros. sells hundreds of thousands of heavy equipment items through its selling channels worldwide. The selling process through Ritchie Bros. results from its people's great work. It starts with the company's Territory Manager, who is always there to guide the customer through the process.
Territory Managers are often the first point of contact with a customer and where the transaction cycle starts. They get to know the customers and their needs, their equipment, offer the best sale options, and help make arrangements.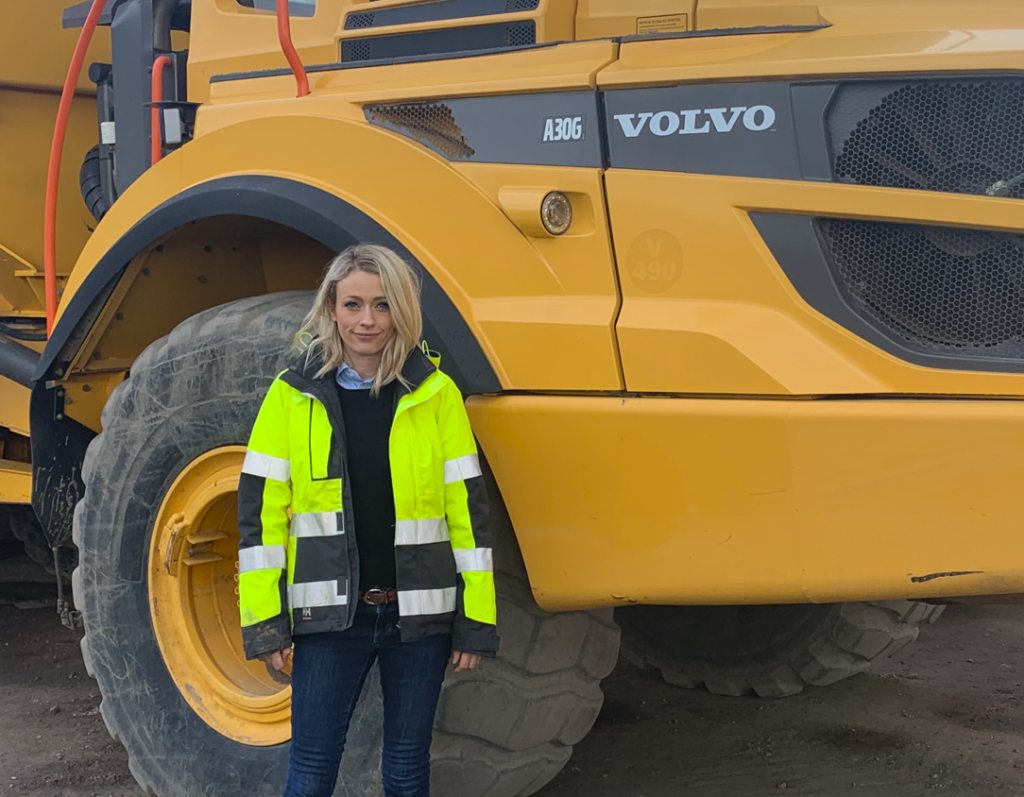 Meet Laura Roberts, Territory Manager – Central West UK, who started her journey with Ritchie Bros. 11 years ago at our site in Brisbane, Australia. Early in life, Laura knew she wanted to pursue a career in Sales.
"Working within Sales, Marketing, and Inside Sales gave me a real insight into the business. From this, I followed a training program for Territory Managers, which gave me the foundational skills to get out onto the road and start building relationships with customers."
Laura has helped many customers in the UK sell machinery, and with great success. Most recently she closed a contract for 10 massive all-terrain cranes with a leading crane hire company and signed a complete dispersal contract from a retiring construction business.
Shirin Bazargan, Regional Operations Manager for Ritchie Bros. in the Middle East, contributes to the company's success in a much different way. Coming from Dubai from a family of Persian traders, she has entrepreneurship running through her veins. In May 2021, Shirin joined Ritchie Bros. as an office operations manager and recently moved to her current role.
Shirin leads the Dubai Operations team that covers all sorts of activities related to the Dubai auctions and the equipment yard. With her team she handles buyer enquiries, incoming/outgoing equipment, importing, administration, optimizing customer journey's and much more.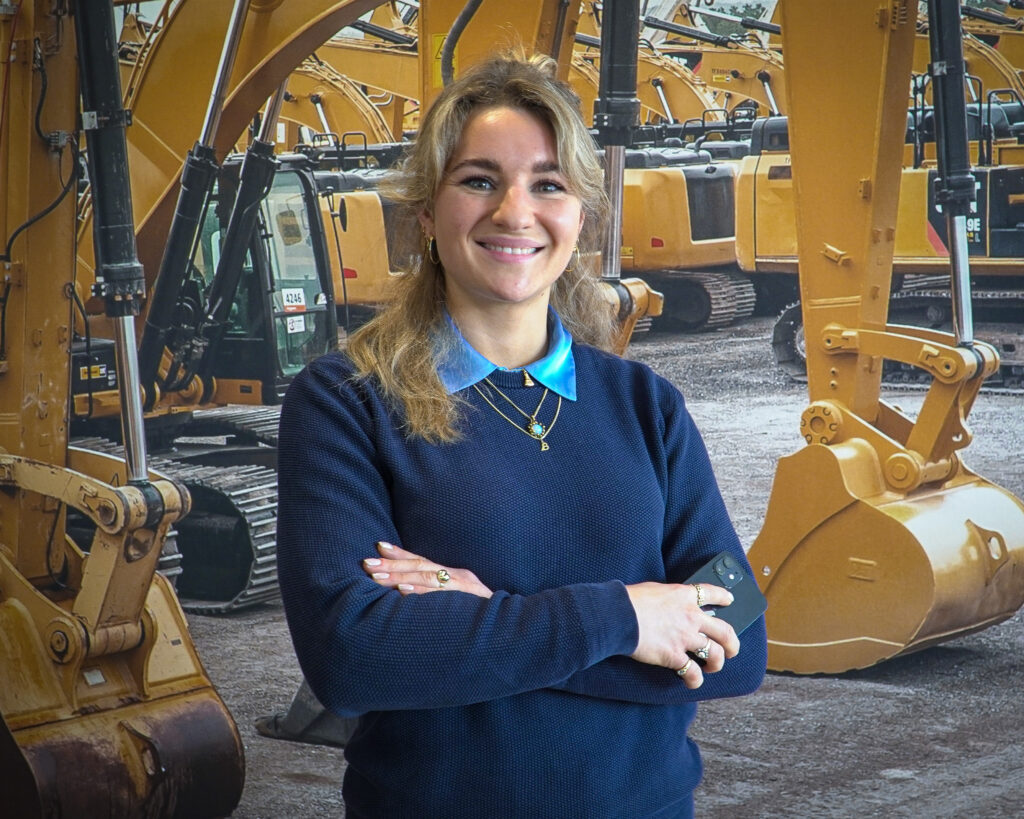 Back in Ritchie Bros.' International head office in The Netherlands, you will find the Marketplace-E Specialist team and their project lead, Barbara Boukal. Leveraging her multi-language skills, Barbara effectively helps buyers and sellers on the platform complete a satisfactory transaction. An essential function of her role is leading and managing projects and working closely with cross-functional teams. Her secret to success? Her ability to connect with the customers, she says.
"I think the most important thing in this work is building relationships, to make the customer feel comfortable with their purchase, make them feel a person and not a number."
Moving two floors down in that same office building, you find the Marketing team with Yasmina Emad Moustafa Morsy. Yasmina is originally from Egypt. She moved to The Netherlands for studies and joined Ritchie Bros. in August 2022. As an expert in Digital Marketing, she runs online campaigns to promote Ritchie Bros.' inventory and bring buyers from all over the world.
Why do talented people choose Ritchie Bros.?
The employees of Ritchie Bros. are a great asset to the company. But what do they like about Ritchie Bros. as an employer? All four interviewees had a common answer: The international character.
For Shirin, it is the solid organizational culture that supports diversity, she says. "The 'one team – all in' mentality develops a team spirit that starts with its people, enlightening knowledge and creating future leaders."
The same goes for Barbara. Born in Germany from Czech parents and raised in the Netherlands, she incarnates the international spirit of Ritchie Bros. And exactly this attracted her to Ritchie Bros. "I love being in a multilingual environment and working with people of different nationalities. Even though I'm working mostly with team members and customers from Europe, the cultures are still different, and this challenges me to be more open," she says.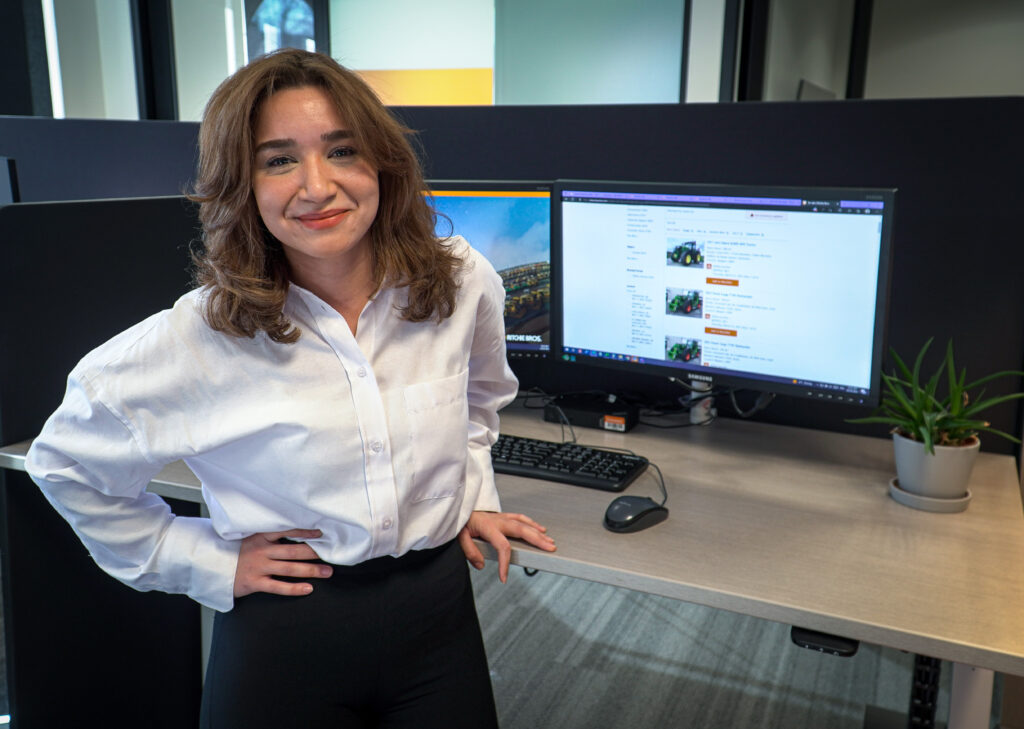 "It really is a global company," confirms Yasmina. "There is so much cultural diversity inside the company. This fosters a sense of belonging among employees." Yasmina wasn't entirely sure what to expect before she joined a company that helps businesses buy, manage and sell heavy equipment. But from the first moment she stepped into the Breda office, she sensed a friendly environment that made her feel part of a team. 
"When I first joined the team, I was expecting to see more men, but I was surprised to see that most of team members were women. Not only in Marketing but it's inspiring to see women achieving great things and having leadership roles, including our company CEO. To me, this was very empowering," she notes.
A takeaway note from Laura, Shirin, Barbara, and Yasmina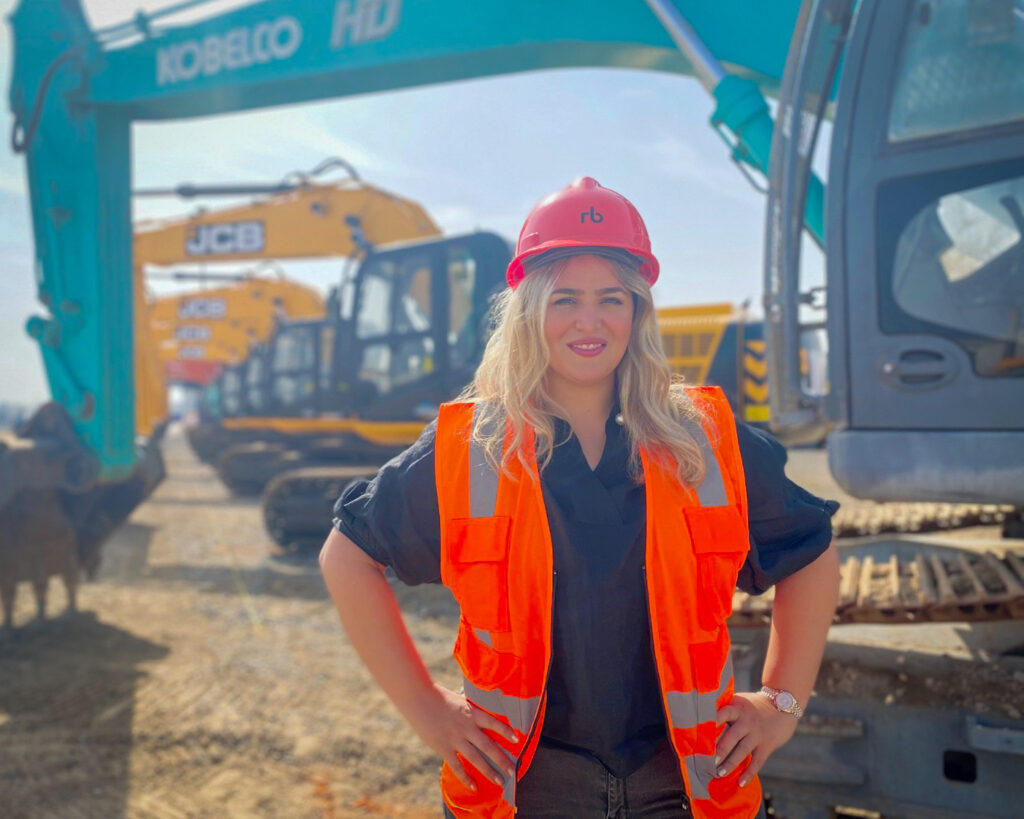 The Committee for European Construction Equipment says the industry has an 85:15 ratio of men to women. Shirin sees this as resulting from imposed stereotypes. Still, as part of Ritchie Bros., she herself has not encountered any challenges as a woman in this sector. "It might be perceived as a male-dominated field, but like myself, many women are driven by success within operational industries," she explains.
Her advice to other ambitious women joining the industry is not to feel intimidated and to step outside of their comfort zone. "You will never know what you are capable of until you believe in yourself and set your mind to achieving the main goal. Then you will be surprised by what you have accomplished!"
"There is a common perception that heavy equipment is a "man's job" and that women may face stereotypes or prejudice from colleagues, customers, or supervisors. However, I have not found this to be the case. Ritchie Bros. has created an inclusive work environment by offering training programs and pathways to progress," adds Laura, advising anyone interested in heavy equipment to look for educational opportunities that keep building their skills constantly.
"It doesn't matter if you're a man or woman; if you work hard on your development and have a passion for the industry, you can overcome challenges…I would encourage anyone to get into the heavy equipment industry, and I hope that women are inspired from a grassroots level so that industry stereotypes don't persist," she says.
"As the industry is becoming more diverse and more and more women are taking on important roles, no one should let stereotypes hold them back. Embrace your uniqueness and bring a different experience to the table. If it is not challenging, it will not be rewarding," concludes Yasmina.
The four interviewees respond: What is your favorite piece of heavy equipment?

–Laura: "The crawler tractor for being the workhorse of the construction industry. I always enjoy being out on-site and seeing the dozer work in the environment for which it was built."
–Shirin: "The backhoe loader because it is 2 in 1 application equipment that comes with different attachments, making it extremely multi-purpose with good resale value."
–Barbara: "A Volvo dump truck because that's the unit I sold the most and associated it with happy feelings."
–Yasmina: "The hydraulic excavator, because I got the opportunity to enter one, and it was an incredible experience for making me better understand and connect with the business."