Customer Story: Wayne Edwards, Sunbelt Rentals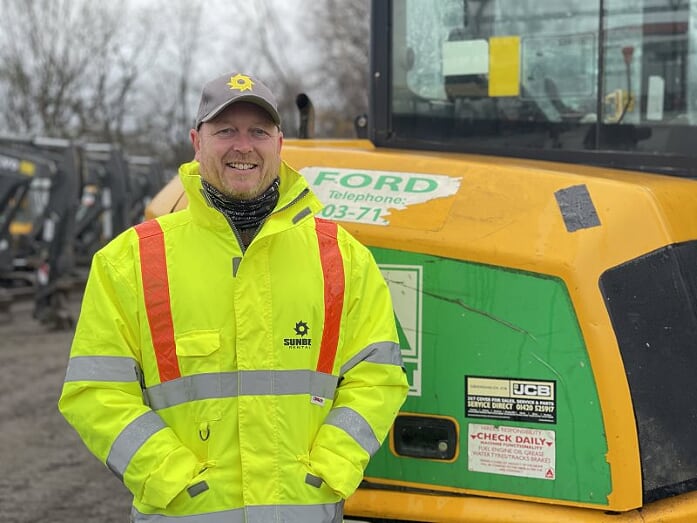 Wayne Edwards is the Sales and Remarketing Manager at the UK's largest and most diverse rental company, Sunbelt Rentals, part of Ashtead Group PLC, the World's second-largest rental business.
Sunbelt Rentals Limited was formed back in June 2020 – when all the 20 separate UK rental businesses, including the core plant business, formerly known as A-Plant, were all unified as one brand.
Having worked for Sunbelt Rentals for over 18 years, Wayne has been responsible for the sales and re-marketing of hire assets since November 2005. Eight years ago, Sunbelt Rentals formed a relationship with Ritchie Bros. to help dispose of assets that have reached the end of their useful life – and this relationship has grown and strengthened considerably over this time.
Catching up with Wayne at our last auction of the year at Maltby on 26th November 2020, we were able to hold a socially distanced interview with him, where he talked about the newly rebranded business and the challenge of selling millions of pounds of equipment with Ritchie Bros. online auctions.
Since the first lockdown, as a business, we have been incredibly busy working to support our customers and, in particular, the roll-out of COVID testing facilities across the UK. Thanks to Government support for the construction sector, we have seen a great deal of demand across the board, with our fleets' utilization very high.
Wayne's role is not about purchasing new equipment or delivering support solutions to their customers. He gets to see equipment when it is coming to the end of its Sunbelt Rentals lifecycle. And this doesn't just relate to operated plants, as they have a full range of equipment and work tools in their fleet.
For example, we are the only integrated hire solutions provider that can provide a complete site solution from offices to lighting, power, connectivity, and plant. This is why we could set up some of the smaller COVID testing centers in just 12 hours.
To continue to invest in the latest and most efficient plant, like our latest purchase of a fleet of environmentally friendly lighting towers, Sunbelt Rentals needed to realize the value of assets coming to the end of their life.
To do this, I work with a team to identify assets across our branch network and partnership projects where we provide assets directly to our customers. We then review these assets and work out the best way to dispose of them. Because of the volume of assets that we sell over each year, it's important to work with partners like Ritchie Bros., who can quickly and efficiently sell a lot of equipment. This also helps to realize and manage cash flow, as the team will give us a clear idea through their data from other auctions about the expected value of lots and turnaround the payments to us very quickly.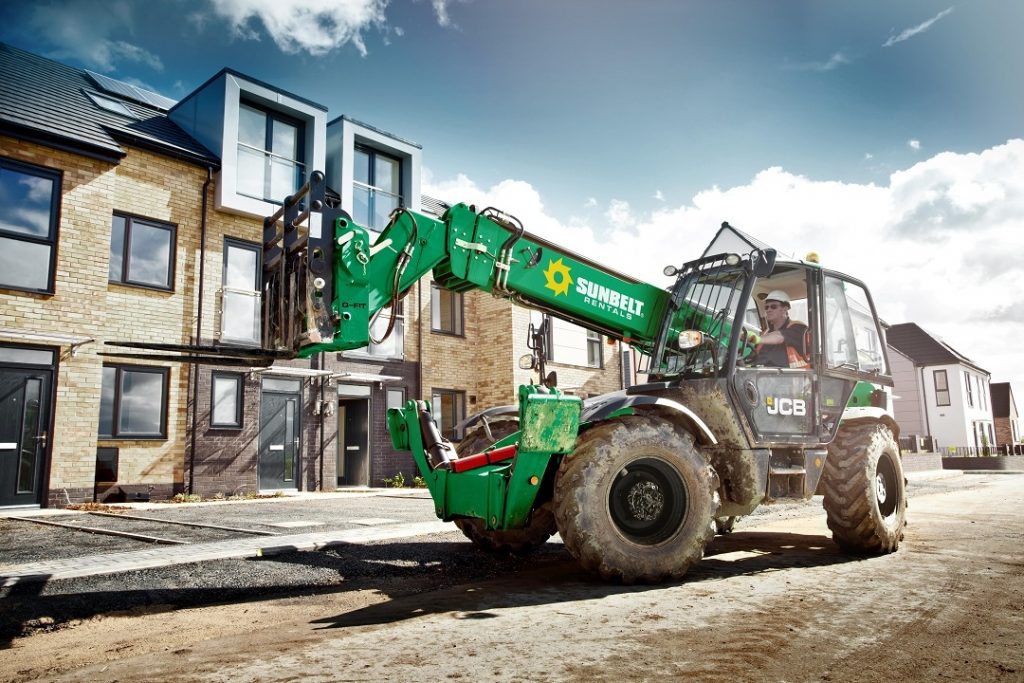 The move online has surprised me in many ways
When the Sunbelt Rentals team realized in February that the pandemic was going to lead to a March lockdown, it wasn't clear how the industry would react or how things would move forward. They needed to continue to move assets as seamlessly as possible, so they consulted with Ritchie Bros., who told them about Timed Auctions.
I have to say, I was initially a little skeptical about online-only, as auctions have traditionally been places where the industry comes together to buy and sell equipment. I was unsure how buyers would react to going online and, more importantly, what it would do to the value of the assets we were selling.
Since then, the company has participated in three Timed Auctions, selling hundreds of assets. They were surprised to see the impact going 'online only' has made to them as a seller. A key benefit of selling in this way has been the automatically extend feature of the Ritchie Bros. system.
Unlike an auction where the final minutes and seconds are quite frantic, with the Timed Auction, the time on each lot is extended if a bid is placed in the last 30 seconds. For example, many of our lots were so popular with bidders that it was a full ten minutes worth of extended bidding before the lot completed.

This achieved an additional sale premium for us, which was great, and we have seen quite a lot of our units exceed our expectations. It has also grown as we have gone through the year. This is partly due to the increase in the number of bidders registered with Ritchie Bros. In turn, this means we are attracting new customers for our lots.
Although Wayne likes to see people back in the auction theatres, like the new one in Maltby, what he finds essential is having a robust way of selling equipment at the right residuals.
This ultimately helps us reinvest in more equipment, people, and solutions to grow our business.