Selling at Ritchie Bros. – Online Timed Auctions vs. Marketplace-E
Selling
February 2, 2021
|
6
minutes to read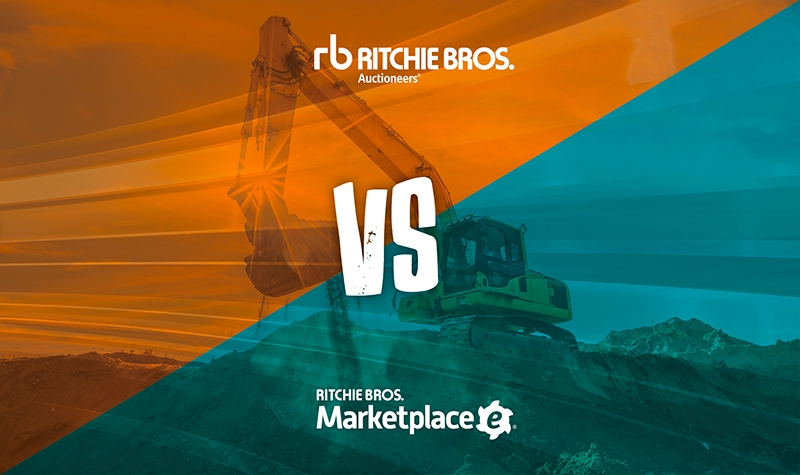 Ritchie Bros.' Online Timed Auctions have gained a lot of popularity over the last year. We have seen massive increases in bidders, making it a powerful way to sell equipment. But did you know that Ritchie Bros. offers another great way to sell? Let's take a closer look at Marketplace-E and how it's different from our Online Timed Auctions. Here we go!
1. It's always on
With Marketplace-E, there's no need to wait for selling at Ritchie Bros. until the next big auction. You can buy or sell equipment, trucks, tractors, and more on Marketplace-E whenever you want – the marketplace is open every day of the year with thousands of international buyers searching for equipment and making offers.
How does this compare to our Online Timed auctions?
Our Timed Auctions are scheduled events that build up momentum; the closer you are to auction day, the bigger the inventory and buyer excitement gets! You'd have absolute certainty your items will be sold on the auction day. Marketplace-E is open 24/7, but it can take a little time for momentum to build and your item to sell depending on what equipment you are selling. Need the cash now? Ask about the possibility of Ritchie Bros. purchasing the equipment directly from you.
2. You are in control – but without the hassle
If you've ever sold anything privately, you know how much time and effort it can take. Equipment owners who prefer to control the consignment process without the hassle are likely to appreciate selling at Ritchie Bros. with Marketplace-E. Once your equipment gets listed, you receive notifications on offers and can interact via the system with minimal effort. Don't want to sell that telehandler for less than €15,000? Set a reserve price. On Marketplace-E, there are two formats available:
• Make Offer: List your items and receive offers from interested buyers. Accept, decline, or counter incoming offers; easily and safely negotiate a sale.
• Reserved online auction: How cool is it to run your own auction? List an item, set a reserve price, and set how long the auction will run. After the reserve price is met, the highest bidder wins your item.
How does this compare to our Online Timed auctions?
At a Ritchie Bros. Timed Auction, the system does all the work for you, and you can't interact with bids and bidders. There's no reserve price option with the Timed Auctions. Selling machinery with a reserve price on Marketplace-E can be a safe option. But when the reserve is too high, your item won't sell, and you risk losing time and effort. Your local Ritchie Bros. expert can help you advise on your equipment's market value and the best possible selling strategy.
3. Your location or ours?
Some selling options in the market require the items to be transported to a place where they will be sold. With Marketplace-E, you can sell from your location. We see that some of our customers need the space in their yard or prefer to let us take care of the buyer picking up his purchases. So, you can also choose to deliver your equipment to one of our Ritchie Bros. auction sites and sell on Marketplace-E. Either way, it's up to you!
How does this compare to our Online Timed auctions?
With Ritchie Bros.' Online Timed Auctions, items are always located and sold from a Ritchie Bros. auction site. It's organized so that interested buyers can come over and see them before they place bids. If you're wondering about logistics to (or from) our auction sites, the Ritchie Bros. Logistics team and your local Ritchie Bros. expert can advise you on the best – and most economical – ways to organize this.
4. Online buyers love inspection reports
When you sell on Marketplace-E, you have the option to add IronClad Assurance inspection reports to your items. This is a condition certification from a professional inspector who personally conducted a comprehensive inspection of the machine. Buyers have the guarantee they receive the item in the condition as reported on our website – which is precisely what you'd want as well. It gives more certainty and confidence for online buyers who are considering your items.
How does this compare to our Online Timed auctions?
At Ritchie Bros.' Online Timed Auctions, equipment is sold 'as is, where is,' so there are no guarantees. However, items sold in Online Timed Auctions are listed on the Ritchie Bros. website with many photos, videos, and detailed reports. Instead of the IronClad Assurance available on Marketplace-E, buyers can view and inspect items of interest in person at the auction site.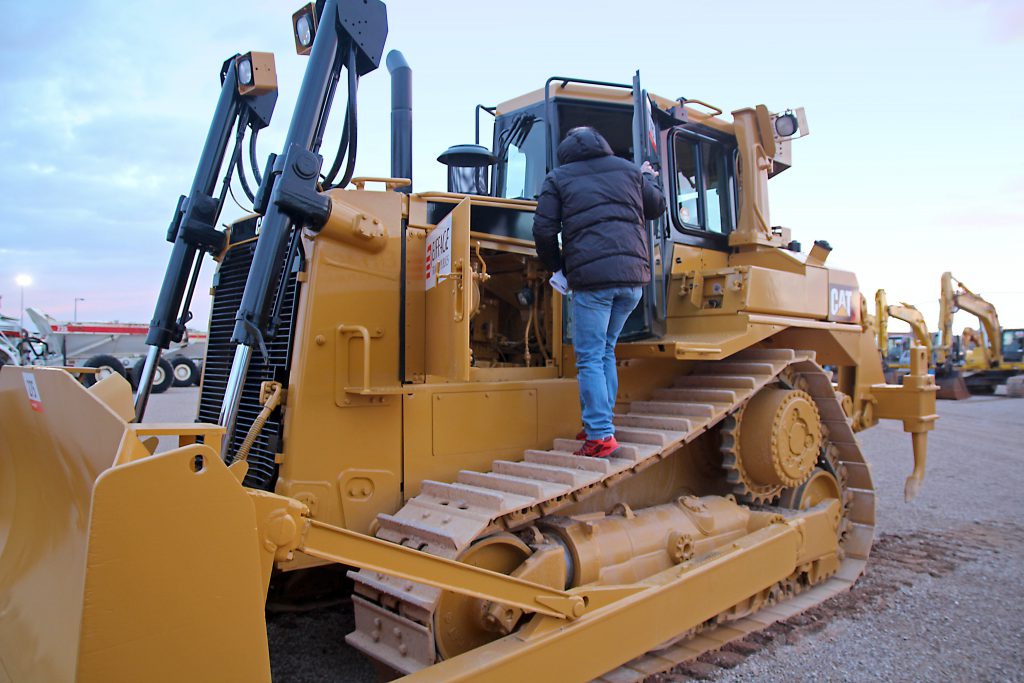 5. Sell to the world
Every year hundreds and thousands of people search our inventories and use our online auctions and marketplaces, now more than ever before. In 2020, our website traffic went up 35% and bidder registrations by 71%. Having easy access to thousands of buyers from all over the world means better selling results for you. We run advertising campaigns to promote inventory on Marketplace-E. But did you know that Marketplace-E also has an Inside Sales team that is actively calling our buyer-base to promote items and close deals for our selling customers?
How does this compare to our Online Timed auctions?
Both the Timed Auctions and Marketplace-E draw in online buyers from both the local and international markets. The unreserved online Timed Auctions draw in hundreds – if not thousands – of bidders each event, while Marketplace-E – being a 24/7 marketplace – has a more spread flow of activity. Only on Marketplace-E, our Inside Sales team is calling our buyer-base.
Sell equipment however suits you best
Both selling solutions have their unique features. While Marketplace-E is a good fit for equipment owners who want control over the selling process, the Online Timed Auctions offer certainty of sale with the entire process being taken care of.