Ritchie Bros. Financial Services arrived in Europe: Everything you need to know
News
April 25, 2023
|
7
minutes to read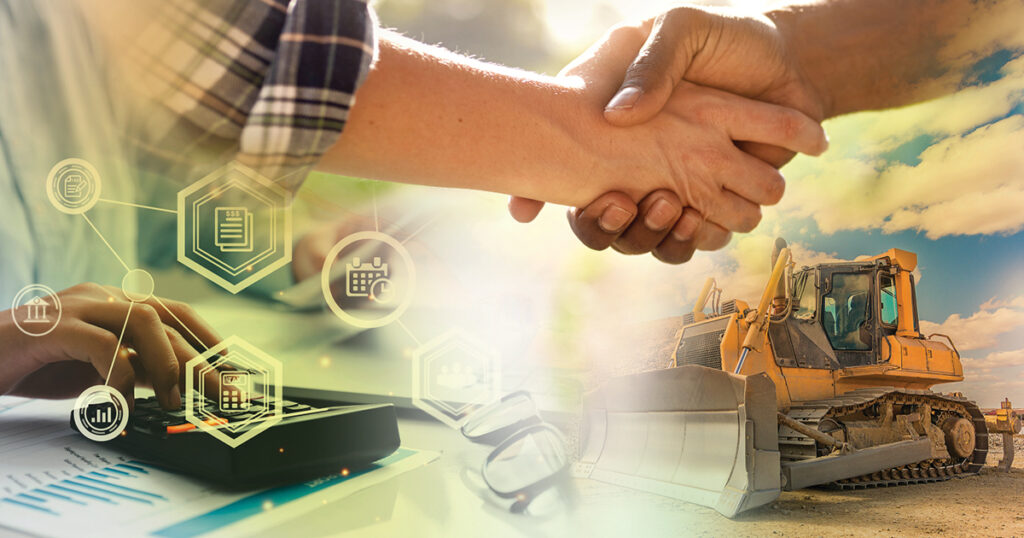 Following a successful 10-year run in North America, Ritchie Bros. Financial Services (RBFS) is now also available to many European Ritchie Bros. customers. Across the Atlantic, the service has already funded over one billion USD in equipment purchases. And that's just 2022 alone! What makes it so interesting and how is it different from other equipment financing options? For this blog article, we spoke with Stefan and Joe, who lead the European team of Ritchie Bros. Financial Services.
Meet the team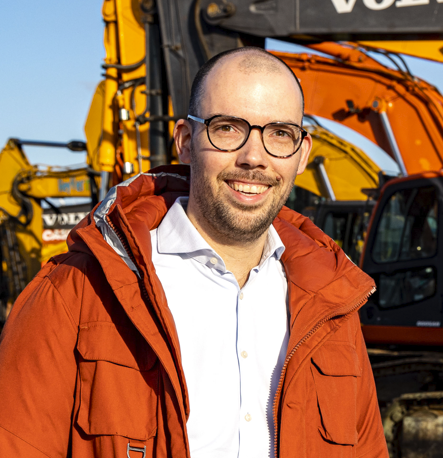 Stefan Van Beek joined Ritchie Bros. end of 2022. He already has a long track record working in heavy equipment financing, including with Volvo Construction Equipment. Today Stefan is Sales Development Manager with RBFS. He helps businesses get financing for their machinery purchases but he also works with lenders and develops the financing services portfolio. Outside of work he enjoys golf and spending time with his family.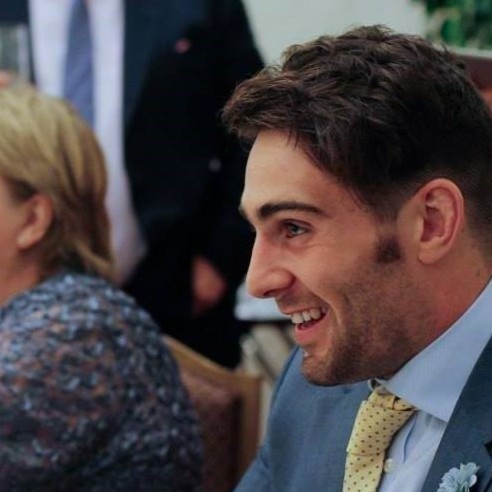 Joe Tomlinson is Sales Team Lead at Ritchie Bros. Financial Services. He's been with the company for four years and was initially based in North America. He moved back to the UK end of 2022 to start building out the European branch of Ritchie Bros. Financial Services with Stefan. Joe loves Europe. As a keen traveler, he's trying to tick as many European cities as possible off his travel list!
Hi Stefan and Joe! Can you tell us about what it was like to start up Ritchie Bros. Financial Services in Europe?
Stefan: "Sure. RBFS is a well-established service already for North American-based Ritchie Bros. customers. Last year more than one billion in equipment purchases was funded through RBFS. European customers have been asking for better equipment financing options for some time. There has been some anticipation about it, both inside and outside the company. Of course this is exciting for my role. Starting up RBFS in Europe was interesting. Businesses can have very specific equipment financing situations. For many, financing is a complex process, so helping them through this is a rewarding experience."
Joe: "It's been super interesting for me to launch the service in Europe. I've come in with my 'North American hat' on. We're a small team here right now, but I try to bring the mentality and learnings from our North American division and translate them to European businesses. What I have learned is that, although there are similarities, every region here in Europe is so different. So, my biggest learning is that we need to be a bit of a chameleon. We learn and adapt to the environment of our customers."
Can you summarize what Ritchie Bros. Financial Services does?
Stefan: "We enable equipment purchases through various Ritchie Bros. channels, including auctions, Marketplace-E and Mascus. Equipment must meet a few requirements, such as the minimum price. Let's say you have a business based in Poland and you'd like to buy an excavator in our Caorso auction in Italy. Getting financing on the purchase is easy and we can help you on a local level. We work with local finance partners across Europe. The financing options are based on where the customer is located.
"Currently our coverage is for seven countries; Germany, The Netherlands, Poland, Italy, Spain, the UK, and France. But in many cases we can facilitate financing for businesses from other countries as well. For example, many finance companies that serve Germany also support applications for Switzerland and Austria. This is also what we do; even though we don't specifically focus on Austria, if a customer comes from Austria, we can help them. The same goes for the Czech Republic and Slovakia."
Many businesses already have banks they work with. Why should they consider financing equipment with RBFS?
Joe: "Speed and convenience; this was the motto on which the RBFS was originally founded in North America. This is how we work. We understand that our customers are busy, so we aim to be much quicker than a traditional bank. As soon as you've set your eyes on a piece of equipment, you can get financing in place. We get the approval for you and we get you the best possible deal. In addition, we try to get extended terms for our customers. Even with older assets, we can offer longer terms so you can secure finance for a longer period. Traditional banks rarely offer the speed and benefits we offer."
Stefan: "Another point is that we can help you finance auction purchases, while regular banks and finance companies often do not have the policies to support this. RBFS has agreements with the finance partners and when the application comes from us, it is accepted. Another very useful advantage is that our financial approval is not exclusively for purchases at Ritchie Bros. You can get financing through us and buy machinery anywhere you want: your local dealership, marketplaces like Marketplace-E, classified ad websites like Mascus or any other place."
What are some challenges/complexities associated with equipment financing, and how does RBFS help customers overcome them?
Joe: "The main challenge is that no country is the same. There is not a "blanket" policy, same in every region. From Southern Europe to Eastern Europe, the differences are significant, both in legislation and how things are set up. In North America, there are differences between states, but there are rules and guidelines that apply everywhere. In Europe each region has different conditions and processes."
Stefan: "Financing locally is a smooth process. But the process gets more complicated when the machines come from different countries with different registration numbers. And when the machines come from outside the EU, it becomes even more complicated. We think and act with the customer's needs in mind. These kinds of complexities are exactly where Ritchie Bros.' expertise can step in."
Can you walk us through an example of a Ritchie Bros. RBFS customer and how it has helped their business?
Stefan: "Recently there was a Polish customer who joined several Ritchie Bros. auctions in few weeks. He bought four items at our Moerdijk auction, one item at our Maltby auction, and five assets in our St Aubin sur Gaillon auction. All the items would be financed in Poland because this is where the customer and the finance company are based. Several items he purchased originally came from Norway, which is not part of the EU. The Polish buyer had to take the machines through customs and import the assets into the EU first. In this situation, getting financing with a traditional local bank would probably be impossible to organize. But we worked through the process with our customer and our lender, and we made it work."
From your experience so far, is there something that surprises people when they get to know Ritchie Bros. Financial Services?
Joe: "Good question, yes there is. Once our customers are approved with RBFS for financing, they now have credit they can use anywhere. Auctions, Marketplace-E, Ironplanet, Mascus, dealerships; they can buy not only used equipment, but also brand-new equipment. This is the exciting aspect of this service."
Which is your favorite machine?

Joe: "A Freightliner Cascadia. This was the first piece of equipment that I financed with RBFS. I always have a fond memory of that deal!"

Stefan: "An articulated hauler; it is an unusual machine for the Netherlands. The first auction I attended in my new role was in Moerdijk, Netherlands; two of these were on the list. I was so excited."

Checking your financing options for your next equipment purchase? Take a look at Ritchie Bros. Finance Services or contact our experts at europe@rbfinance.com