How an Italian equipment dealer gets actionable insights and efficiency gains

When you think about Ritchie Bros., you might think about buying and selling used equipment at our auctions and online marketplaces. Today we help customers do so much more. One of the ways we help businesses manage equipment fleets is with Ritchie Bros. Asset Solutions – our online inventory management solution that allows equipment owners to track, valuate, and sell their assets with easy workflows.
Meet Marco Simionato, the used equipment manager at Comai SPA, a licensed Volvo Construction Equipment dealer based in the North-West of Italy. This family-owned business sells and rents construction machinery and has customers throughout the entire Mediterranean and beyond.
We have a fleet of around 200 machines, with approximately one-third in use by our rental business. Our most popular products are excavators and wheel loaders, but we also offer dumpers, dozers, mini excavators, and more, depending on availability and time of year.
Discovering more than auctions
Comai SPA and Marco have been using Mascus and selling at Ritchie Bros. auctions over the past 20 years. Comai SPA initially started buying and selling equipment through our auctions in Italy and The Netherlands, but as Ritchie Bros. added more services and solutions, they began discovering them as well.
Our relationship with Ritchie Bros. has always been strong. The auctions have helped us a great deal with sourcing and selling equipment. And whenever we wanted to sell by ourselves, we used Ritchie Bros.' powerful listing website Mascus to get the job done.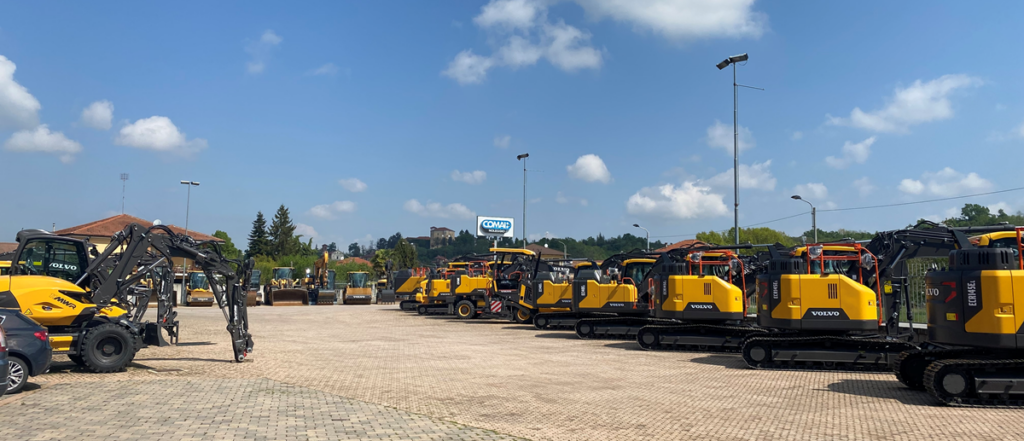 Better fleet management
Recently, Marco and his colleagues at Comai SPA wanted to get a better overview of their fleet. They were looking for a convenient online tool that could bring everything together, drive better decisions, and gain new efficiencies. They found a great online management platform with Ritchie Bros. Asset Solutions.
Having all our fleet information stored in one place and being able to access historical data helps us every day of the year. When the time comes to sell items, we can easily push them to the best fitting Ritchie Bros. selling channel – it only takes a few clicks.

Like this article?
Click here and subscribe to our blog.
The price is right
Marco regularly uses Ritchie Bros. Price Results – a tool that is integrated into Ritchie Bros. Asset Solutions – which allows him to easily check pricing value trends on his own fleet, item by item.
All of our internal departments work with the same tool and manage our fleet in the same environment. With Ritchie Bros. Price Results I don't have to check multiple sources for the market price value of an item. I have all the information in one tool and there's no need for extra administrative paperwork. With Ritchie Bros. Asset Solutions, managing our fleet got more efficient, more convenient and – quite frankly – more fun.

Ritchie Bros. Asset Solutions is a great tool for equipment dealers and equipment managers like Marco at Comai SPA. But other equipment owners, such as rental companies, OEMs, contractors, and financing companies are also benefiting from the tool. Perhaps Marco puts it best:
No need for extra paperwork, everything can be done conveniently and easily online now and that is what fleet owners are looking for.