Great questions we get from first-time bidders
Buying
May 5, 2023
|
5
minutes to read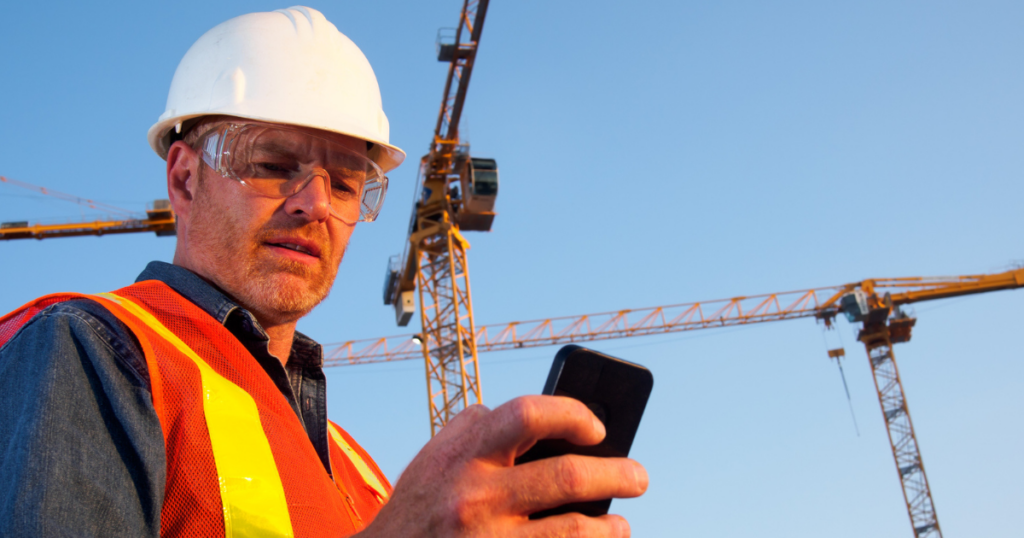 Every year hundreds of thousands of bidders join Ritchie Bros. auctions to buy the equipment they need. All these bidders have something in common: they were all first-time bidders at some point. And if they can do it, so can you! To help you get started, we listed the most frequently asked questions first-time bidders ask us. Before you know it, you are an auction pro.
Why should I buy at an equipment auction?
There are several ways to buy used equipment. You might have visited your local equipment dealer or looked online on your favorite ad listing website. If you are new to buying at equipment auctions, you'll quickly discover there are unique advantages.
Choice. Auctions provide access to a wide selection of used heavy equipment from various manufacturers, models, and ages. They are machinery 'supermarkets' where you can often find anything from generator sets to big dump trucks. You might be surprised by what items you can find in our auctions!
Competitive pricing. Auctions are a great way to get used heavy equipment at competitive prices. Unreserved auctions – such as Ritchie Bros. Online Timed Auctions – don't have reserve prices from the seller. So only the competing bidders determine the selling price.
Transparent process. Auctions typically follow a transparent bidding process that allows buyers to see the current bid and decide whether to raise their bid. Timed Auctions allow for more time to bid than live auctions. This makes the process easy to follow, especially for first-time bidders. You're always in control.
Convenience. Auctions offer an efficient and convenient way to purchase used heavy equipment. There is no negotiation with a seller, and ownership titles have been checked. With online auctions, buyers can simply join from the comfort of their home or office or at the auction location. With the Ritchie Bros. mobile app, you never miss a great deal, no matter where you are!
Put it to work quickly. Successful bidders at an auction can take possession of their purchased heavy equipment almost immediately, which can be helpful for urgent projects or unexpected needs.
How do I join an auction?
You've seen one or more interesting items in the auction inventory. Now it's time to register! At Ritchie Bros., you can register online from your computer or mobile device, either from home or at our auction sites, where our staff can assist you.
Create a free account on www.rbauction.com.
Optional: Add items you're interested in to your watchlist. This will help you keep track of them.
Find the auction of your choice and click "Register to bid online." Follow the steps and complete the auction registration process.
Several days before the auction closes, you can log in and start placing bids. You can join via our website or the Ritchie Bros. mobile app.
How can I make sure the item meets my expectations?
Items are sold 'as is, where is.' But of course, you want to ensure you're getting what you're bidding on! Every single item that arrives in our yard before an auction is checked in by our team of equipment specialists. The team checks the documentation, takes dozens of photos and videos, runs basic operational tests, and collects information. All this good stuff is then uploaded to our website so you and other bidders can conduct a virtual inspection.
Need more confidence? Visit the viewing days before the auction. Have a chat with our staff, enjoy a cup of coffee, and see the machines up close or even test them yourself! This gives you an even better picture and ability to determine how much you're willing to bid.
How do I determine what price is right for the item I want?
At our auctions, there is no artificial price manipulation. Only bidders set the prices, and the highest bidder always wins the item. The golden tip here is to prepare before the auction and determine your price range. Remember that many factors influence the auction price: popularity, condition, age, specs, … just to name a few! Luckily there are tools you can use.
With your free rbauction account, you can access 'Auction results' and see past selling prices. Use the filters to narrow down the search.
You can also use the Ritchie Bros. Price Results tool. Here you can also compare similar items to the one you are interested in.
Bigger trends in the market can also define value. Subscribe to Ritchie Bros.' Market Trends Report to get insights into supply and demand in the used equipment market.
Be aware that auction companies – Ritchie Bros. included – charge a transaction fee for buyers.
What happens after I win an item at the auction?
Congratulations! You now receive an email confirmation with payment and pick-up instructions. Should you need help with cross-border logistics, we can also help with this with Ritchie Bros. Logistics.
In case you need any assistance during the buying process, we have a team of specialists ready to help you.
Ready to join an upcoming auction? Take a look at the Ritchie Bros. auction calendar.