Dunton To Make An Immediate Environmental Impact Selling To Ritchie Bros.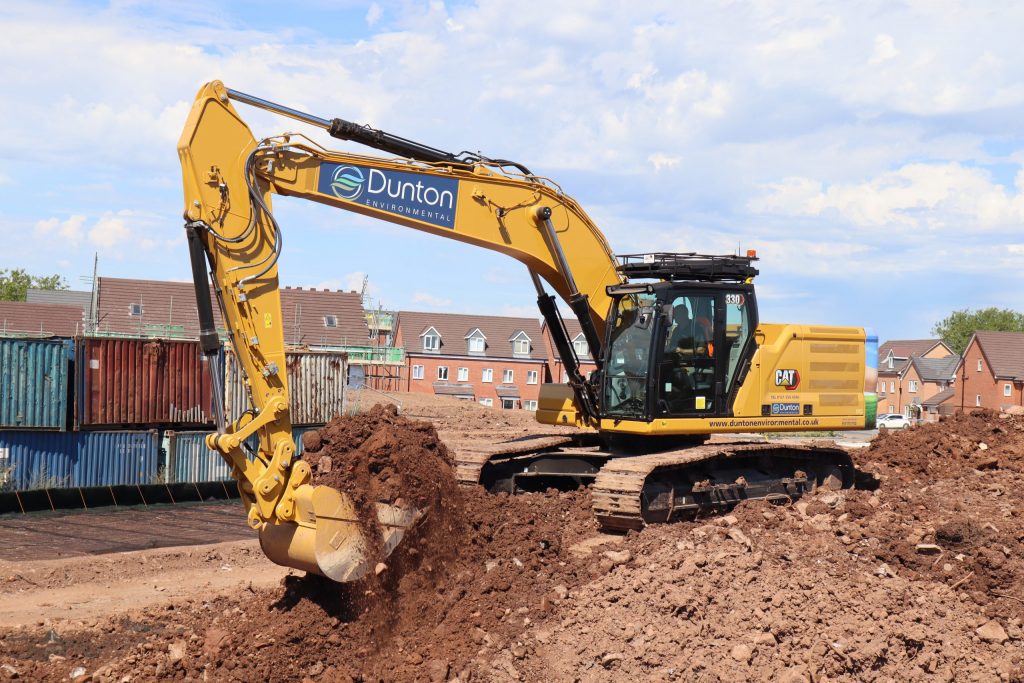 Leading remediation specialist, Dunton Environmental has become the first UK business to purchase a next generation Cat 330 excavator with the latest Trimble 3D machine control, thanks to selling its used Cat D6T directly to Ritchie Bros.
The sale was finalized with funds released in less than a week and saw the Cat D6T, which also had machine control, sold by Ritchie Bros. at its auction in June 2020.
Commenting on the experience in the video below, Sean Deloughery, Director of Dunton Environmental, said:
We pride ourselves in operating the latest environmentally-friendly equipment, and with our Cat D6T reaching three years old, we were looking to sell the machine. When we spoke to Ritchie Bros., they explained the options to us and made the process very easy and painless. We chose to sell it directly to them to make it as quick as possible.

It was a lot easier than trying to sell it ourselves and having landed at the Ritchie Bros. site in Maltby on Thursday; it was checked over on Friday. They paid us straight away; it couldn't have been any easier. We then immediately reinvested in the latest next-generation Cat 330 with Finning, which went straight to work on one of our prestigious projects.
Dunton Environmental worked with our territory manager Laura Roberts on the sale.
Sean and his team had a price they were looking to achieve with the sale of the Cat D6T, and we were able to offer it to them. As we buy a lot of equipment this way, we have a simple process to allow for the swift transfer of funds, detailed below.

Having purchased the unit from Sean, we then put it into our auction in June 2020, selling it on for a second life with another owner.
Simple steps to selling directly to Ritchie Bros:
If you have the equipment you would like to sell directly to Ritchie Bros., you can follow these simple steps and contact your area representative below:
Step 1 – Pick the equipment for sale
Identify the equipment to sell and take images of the units in question so that you can share the condition of the equipment with our territory manager.
Step 2 – Discuss your options
Contact your regional Ritchie Bros. territory manager who will be able to talk to you about:
• Equipment values
• Our selling options, including selling direct, at auction, or using our online marketplace.
Step 3 – Agree on a price
Our territory manager will be able to give you an estimate for your equipment or book you into the next auction.
Step 4 – Send your equipment to us
Once you have agreed on a price, you can either transport the equipment to our facility in Maltby, or we will arrange for our transport team to pick it up as part of our purchasing package.
Step 5 – Inspection and next day payment
On receipt of your equipment, our team will perform an inspection to confirm the unit's condition as per imagery sent in step 1 and then authorize the full payment of the agreed price.