Digital Transformation Is Coming To The Equipment Business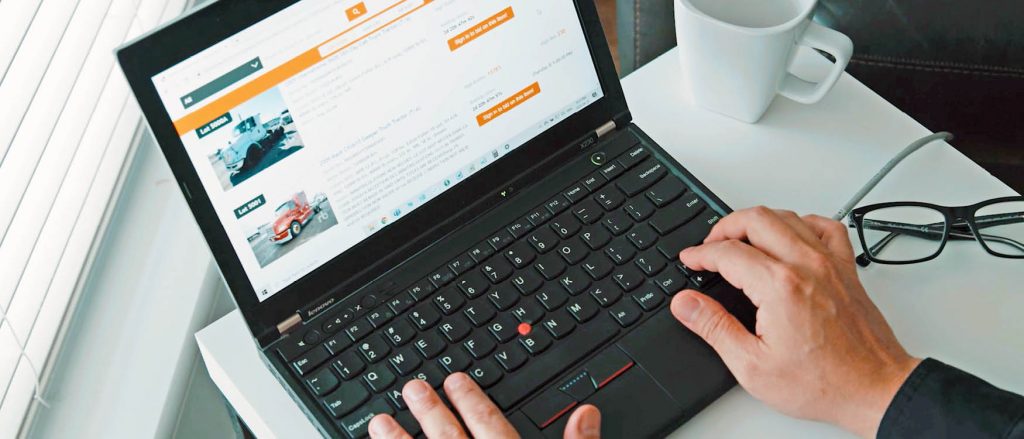 When the COVID-19 pandemic hit, Ritchie Bros. already had systems and software in place to switch from live auctions to fully online auctions - pretty much overnight. This was no coincidence. For the past five to ten years the company has been steadily building an e-commerce platform that is redefining how equipment owners buy and sell their assets.
Lockdown measures have completely transformed the way we use technology to work, learn and shop. For many in the heavy equipment business that means a totally new way of working, but as the past few months have shown, it's something buyers and sellers have embraced because of the opportunities and efficiency it brings to managing their assets.
According to a report from Adobe, online spending was up 77% in May 2020, compared to the previous year. Experts believe that kind of growth would have taken four to six years if it continued at the same pace as pre-COVID-19. But what's exciting is that once the crisis is over, that shift is not likely to reverse. In fact, it will become the new normal.
There are several reasons Ritchie Bros. is well-placed to take a leading position in e-commerce for the equipment industry, including a couple that are unique to the company.
1. Physical sites
First there are the physical sites Ritchie Bros. maintains worldwide. While live auctions are unlikely to resume any time soon, those physical spaces represent an important connection for the industry between the real and online worlds. For sellers who need to get equipment out of their yards, Ritchie Bros., has a space to store it until it is sold. For buyers who like to physically inspect equipment, there is somewhere to go.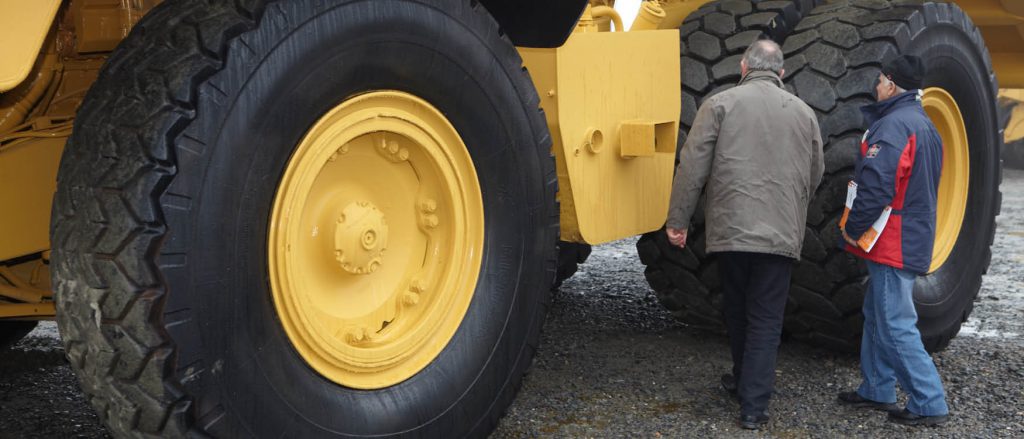 2. Expertise
Those sites are still home to the people of Ritchie Bros.: the sales experts, customer service representatives, equipment inspectors, and more. Everything that makes Ritchie Bros., the leading equipment auction company in the world. This brings us to the second reason why Ritchie Bros., is so well-placed to take a leading role in e-commerce: the expertise and experience that 60 years in the industry brings. And it's not only reassurance customers get from dealing with a trusted and respected legacy name, there's another vital benefit...
3. Data
Ritchie Bros.' data paints the most complete picture of the state of the global equipment business available anywhere in the industry. Decades of data are housed in a central setting, allowing it to be broken out by geographical area, brand, machine type, machine age, working hours and more. And then utilized by both buyers and sellers to make the best-informed decisions about their business. Understanding the scale of data at Ritchie Bros.,' disposal as well as the technologies it has (and will have) explains why the future is so exciting for the company.
4. Already an online powerhouse
At Ritchie Bros., online sales are not new. In 2002 the first auction was held with live internet bidding. Some of the biggest online brands in the industry joined the Ritchie Bros. family, including Mascus and IronPlanet. In 2019, 78% of winning bids in its live auctions were placed via the website or mobile app. But in the wake of COVID-19 there was a significant shift that is not going to reverse. Visits to rbauction.com were up 15% during the pandemic and new account registrations increased by 19%. Users of the mobile app rose by a whopping 90%. In the first half of 2020, auctions in Europe and the Middle East – since March held entirely online due to COVID-19 - saw 30,000+ bidder registrations, representing an 66% increase compared to the year before.
Ritchie Bros.' advantage has long been that it combines a global network with personalized and deeply knowledgeable customer support at a local level. For decades now, it has been the industry's first choice for used equipment because of the connection it brings: all the buyers go there because they know all the sellers go there too. With this transition to online, that connection doesn't change. It just moves to a digital environment, kickstarting a new and exciting chapter for the industry.
Find out how the global pandemic accelerated digital transformations in the equipment industry from leading Ritchie Bros. expert Matt Ackley in this short video.