Before you sell: understanding how buyers determine the value of your equipment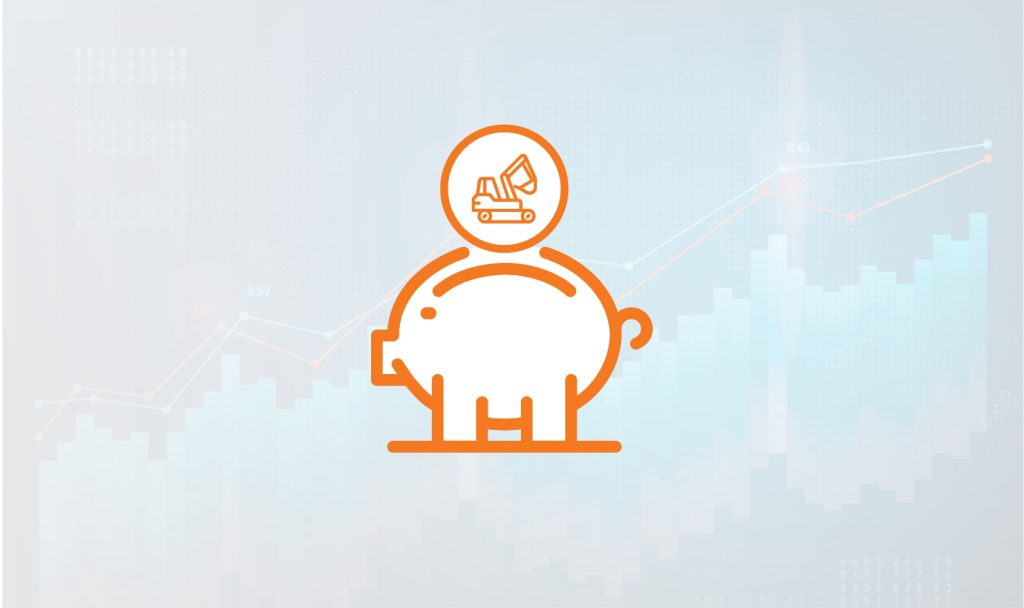 If you own a piece of equipment – big or small – at some point in time, you might consider selling it. The proceeds of the sale can be reinvested in your business or used otherwise. One of the first things you'll want to figure out is what the value of the machine is in the market – and how much it is in demand.
In the 'old days,' this decision-making process relied heavily on your own experience and connections with other equipment owners, dealers and brokers. Luckily today, there's a wealth of data and tools available online, making it more accessible to get an understanding of the value of your gear.
At Ritchie Bros., we sell hundreds of thousands of equipment items every year. Combined with data from other Ritchie Bros. brands such as Mascus and Rouse Services and the use of smart tools, we can see supply and demand history and trends in the market. Our team of experts work with these tools and provide disposition insights to our customers every day.
Do it yourself? Here are two tools to get an indication of what your equipment could sell for.
Use 

Auction Results on rbauction.com

– a great place to get started and see past selling prices of similar items. You can search by keyword, category, make, model, year, region and more. All it takes is creating 

a free Ritchie Bros. account

, and you're on your way.
Use 

Ritchie Bros. Price Results

: This online tool pulls historical data from various sources; Ritchie Bros. auctions, IronPlanet, Marketplace-E and Mascus. Using millions of previously sold items, it estimates the pricing trends of your equipment.
The selling price is whatever the highest bidder is willing to pay for it, right? There are several critical factors that affect the price of used equipment:

1. Supply and Demand
On a macro level, the laws of supply and demand affect equipment prices, similar to the stock market, oil or real estate. Not only on an item specific basis but also on a larger scale. When manufacturers decrease their production volumes, it can draw more buyers to the used equipment market, competing for items they can put to work immediately.
2. Brand preference
There is no denying it. All machinery owners and operators have brand preferences. Popular brands generally retain more value throughout their lifecycle. Interestingly, brand preference can vary between particular buyer demographics. In short, there may be more demand for your machine across the border or even in another industry.
3. Model and Features
Standard models fluctuate less in price and are often easier to sell than specialized pieces of equipment. If you have a specialized machine to sell, it's essential to market your equipment to the biggest audience possible. Features and attachments can significantly affect the selling price of equipment.
4. Age and condition
One of the first things that used equipment buyers look for is the manufacture year and indications of the condition. An older piece of equipment still has value, especially if the condition is good. Any piece of equipment, regardless of age, won't fetch a reasonable price if it's in poor condition. Getting equipment painted, repaired, or just cleaned often results in a higher price. Also, buyers tend to have more confidence and are generally willing to pay more when they're provided with detailed information such as maintenance and repair records, history, and proof of ownership.
5. Ability to Inspect and Test Equipment
The possibility to inspect and test equipment in person can make a difference in what buyers are willing to pay. Additionally, having positive, personal communication with the seller will encourage more confidence in a potential buyer.
6. Urgency
When a buyer needs the equipment for an upcoming project, it can impact the selling price, especially in an auction environment where bidders compete. Although it's hard to find out which buyers need your equipment more urgently than others, your best chance is to maximize the international exposure of your items. More bidders mean more competition and better selling results.