Beating the curve: How online asset transactions benefit leasing companies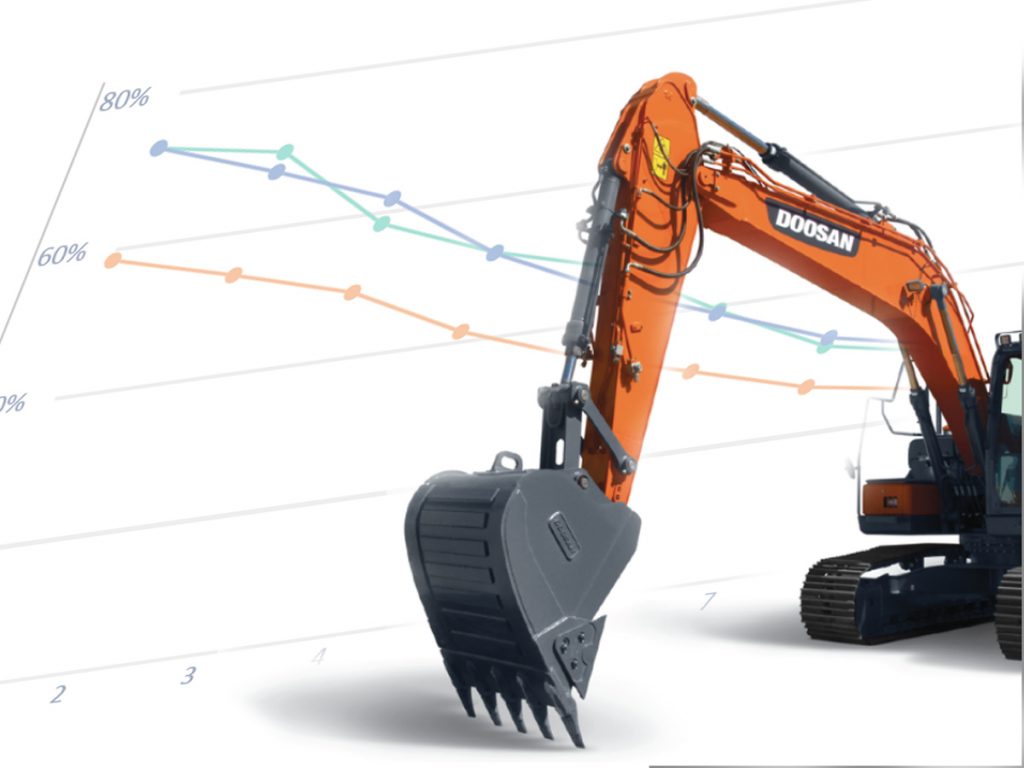 A Ritchie Bros. survey conducted in March and April among construction equipment owners showed how confident the market is in transacting industrial equipment and trucks online. The study showed more than 70% of the respondents claimed that buying and selling heavy machinery online is a good replacement for doing it face-to-face. This shift to online transactions, clearly accelerated by COVID-19 in 2020, comes with a massive benefit for those overseeing asset management in our industry. Market data is now richer than ever before. The only thing standing in the way for asset managers is having good tools and services to interpret the available data.
We have a database of more than 5 million transacted assets over more than 10 years, from 45 countries and spanning multiple asset categories, including construction equipment, transport, material handling, agriculture, forestry and more.

Every month, our database grows with around 70,000 items, giving us both historical and real-time pricing data from the market.

Johan Lustig, Ritchie Bros. Product Manager
The Ritchie Bros. Asset Solutions team works with dozens of leasing companies and banks to help understanding market trends and predicting accurate residual values and depreciation curves, for example in situations where assets need to be repossessed early.
Having reliable data can play a leading role to make a leasing contract a profit or loss. Anyone can go online and pull some numbers. Where our team makes a difference is being able to construct 10-year asset pricing curves for particular equipment categories, using specific taxonomy and going a level deeper to uncover what's happening there.
These services aren't only useful to fleet managers – internal audit and risk departments are also getting a better grasp of where assets are at.
Pricing curves allow our clients to be compliant with the demanding 'Basel 2/3 capital adequacy rules' and hence to realize cost-of-capital savings. It drives better decision making and ultimately better bottom-line results.
Ritchie Bros.' asset solutions can be completely tailored to a particular client's needs, but on a more ad hoc basis, any fleet manager or equipment owner can use the Ritchie Bros. Price Results tool. This free online service uses the company's global transactional data and helps users find price ranges of items they're interested in.
Lustig concludes with another trend emerging that can spark up interest around data management tools in the asset leasing & finance industry.
As the number of non-performing loans is likely to increase in the post-COVID period, financial institutions will be better prepared if they have accurate pricing and depreciation data.