Ainscough sells ten ready-for-work cranes with Ritchie Bros.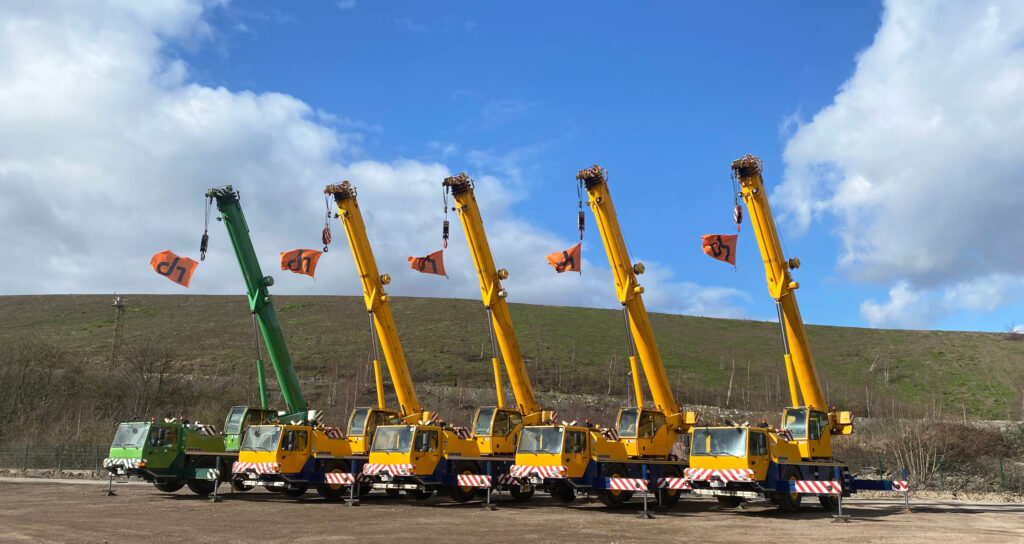 Our upcoming auction in Maltby (UK) on 29 March features quite a unique consignment. Bidders at the online sale can bid on top-quality all-terrain cranes from UK-based crane hire company Ainscough. In preparation for crane sale, Ainscough completed a thorough inspection service project at its Stockton-on-Tees facility, making each of the ten all terrain cranes 'ready to work' for their next owners.
As part of the company's major de-fleet program, each Ainscough crane has undergone an extensive inspection and defect rectification, ensuring they meet a high standard of operation and presentation, in addition to an online report from the Ritchie Bros. Maltby team. Buyers have the opportunity to personally inspect the cranes on March 27 and 28, with an operator from Ainscough on site on March 27.
Cranes that represent the Ainscough brand
When you have a legacy of 80,000 successfully completed projects in 30 locations globally, your equipment needs to be constantly maintained to the highest standards. This is the case with Ainscough. Their fleet has a history of 2,300,000 safe lifting hours worldwide and they make sure that all cranes undergo the same thorough maintenance process across the depot network.
"When someone buys an Ainscough crane, we want them to be able to use it immediately, knowing it has gone through a full detailed inspection process. It's not just a crane we want to sell at auction; it's a crane that represents the Ainscough brand," said Ritchie Bros., Graham Weights, Head of Engineering at Ainscough.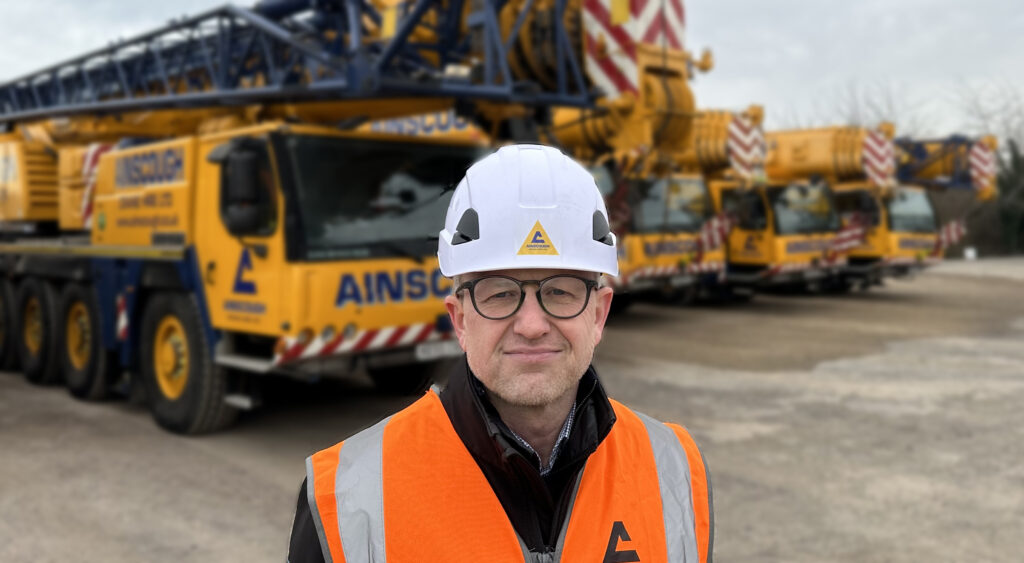 Choosing Ritchie Bros.
This high standard of operation meant that Ainscough had to find a reputable company with a global reach to handle the sale of its cranes. The Company chose Ritchie Bros. to find buyers at the upcoming Maltby auction.
"Having previously sold cranes with Ritchie Bros, we know that this final part of our asset lifecycle is in good hands, reflecting the strength of our brand standards to a global audience. And when the new operator gets into the cab, they will be pleasantly surprised with how extensive our inspection service program is," Weights added.
Among others, the crane fleet out for sale at the Maltby auction includes:
2006 Liebherr LTM1070-4.1 70 t 8x6x8 all-terrain crane
2008 Liebherr LTM1055-3.2 55 t 6x6x6 all-terrain crane
2008 Liebherr LTM1040-2.1 40 t 4x4x4 all-terrain crane
and more
"We've worked closely with Ainscough to present the equipment to our global buyer audience. Every crane has been well maintained throughout its lifetime on the fleet and having visited the Stockton-on-Tees facility and seen the refurbishment program in action, I can ensure no expense was spared to get each crane in tip-top shape before the sale in our auction," noted Laura Roberts, Territory Manager Central West UK at Ritchie Bros.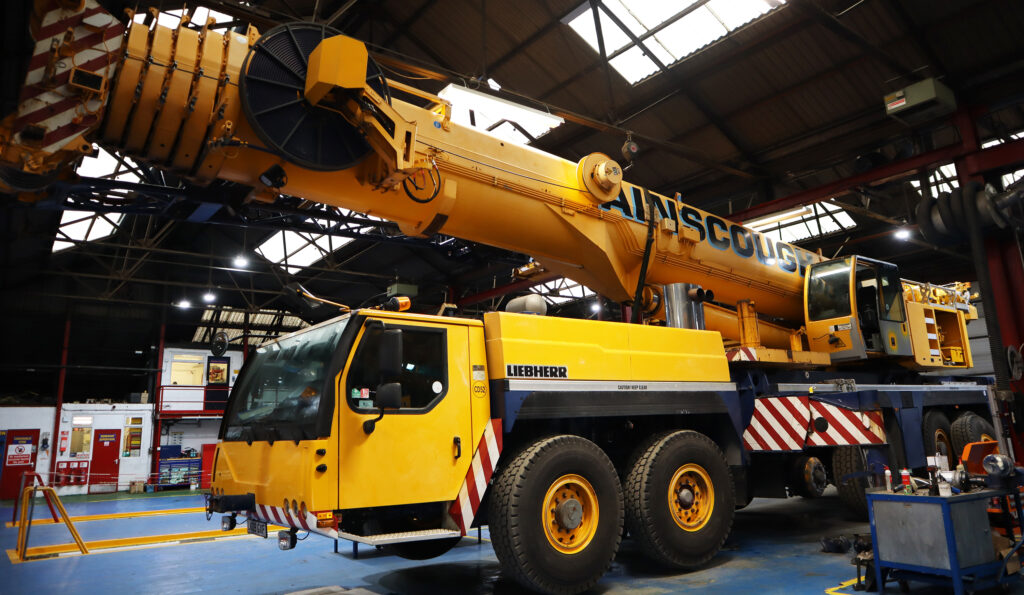 Joining the Maltby auction is easy
The Maltby (UK) auction is an online Timed Auction. Lots are open for bidding over several days and close at staggered times on March 29. Bids can be placed on the Ritchie Bros. website or via the free mobile app. As with all Ritchie Bros. auctions, registering to bid is free and a buyer fee applies only when the item is won in the auction. Anyone is welcome to attend the viewing days on March 27 and 28.